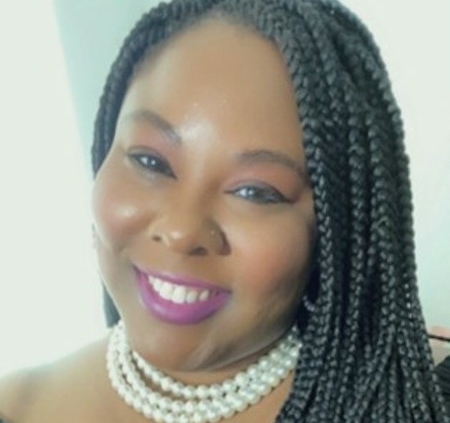 Q&A with MTN Advisory Board Member Doris C. Agwu
There are countless individuals responsible for making MTN's lifesaving mission possible: our hospital partners; licensing, treasury and Department of Revenue staff members; funeral home professionals and medical examiners; staff members; Board of Directors; volunteer Ambassadors; and beyond. Today, we're excited to highlight one of our Advisory Board members, Doris C. Agwu, MPH, regarding her work in diversity, equity and inclusion.

Tell us briefly about the work you do as Assistant Dean for the Office of Diversity, Equity, and Inclusion at UMKC School of Medicine.
In my role with senior leadership, I work with recruitment, retention, advancement, engagement, and communications and serve on our important committees and councils. It is important that diversity, equity and inclusion (DEI) is in the framework of everything that we do because it matters in everything. So, from creating and providing DEI training to serving on selection and search committees and everything in between, I work with leadership, faculty, staff and students to ensure our strategic plan is implemented. It is important to us that we create an environment where all students can succeed, which means providing equitable resources and a sense of belonging. Additionally, this needs to be done for faculty and staff. And my office helps to do just that.

How did you come to join Midwest Transplant Network's Board of Directors? What drew you to the organization?
I have been friends with MTN General Counsel Salama Gallimore for years. When I moved to KC a couple of years ago, she was one of the few people I knew in the area. She has always spoken so fondly about the work you all do at Midwest Transplant Network. And with my role at the school of medicine, she felt that I could bring an important perspective to the board. I researched the organization and was truly impressed and humbled by the beautiful work you all do here and incredibly moved by all the lives you've positively impacted. I knew this was the type of board I wanted to join.

August is a time when people in the donation and transplantation community raise awareness to save and enhance the lives of people of all races and ethnicities. (This can be recognized as National Multiethnic Donor Awareness Month.) Why is it important to you to celebrate and educate people on the importance of diversity in donation?
I think education on this is important because there is a lot of misinformation out there. Additionally, there are a lot of people who don't have access to healthcare or have negative experiences regarding healthcare due to marginalization. I think education on the importance of diversity in donation can help shape minds and create a safer environment for learning about donation. In this world, marginalized individuals understandably can have trust issues with a lot of systems, including systems involved in donation and transplantation, so educating people can help lead to enhanced self-advocacy and understanding.

Have you or any of your loved ones been impacted by organ, eye and tissue donation and transplantation? If so, how?
Yes, I have a friend who had been waiting to receive a kidney transplant for years, and when she finally received one, it changed her whole life. She was always a positive and joyful person, but after receiving her kidney, there was a certain type of joy that illuminated from her that probably was rooted in a sense of relief and freedom. Health complications can be very scary for everyone involved, so when a loved one gets exactly what they need to make them healthier, you're forever grateful.

What would you say to someone who is on the fence about joining the organ, eye and tissue donor registry?
Being a scientist at heart, I don't believe there is anything I would say, but there are various questions I would ask. I'd ask if they would be willing to share why they are on the fence, what reasons are holding them back, and then I would be able to chat with them effectively and honestly about their concerns.
https://mwtn.org/wp-content/uploads/2022/08/DCA1_Featured-Size.jpeg
463
450
Midwest Transplant Network
https://mwtn.org/wp-content/uploads/2023/02/MTN-50-Year-Horizontal-Full-Color-1030x302-1.png
Midwest Transplant Network
2022-08-24 13:37:51
2022-08-24 14:40:30
Q&A with MTN Advisory Board Member Doris C. Agwu