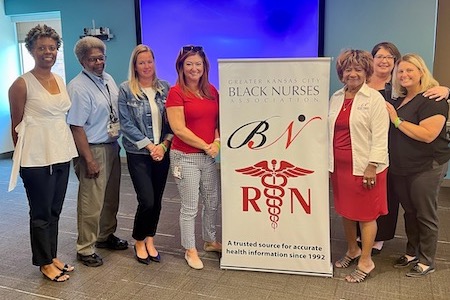 Building Pathways to Trust with Black Nurses Association
(Last Updated On: August 10, 2023)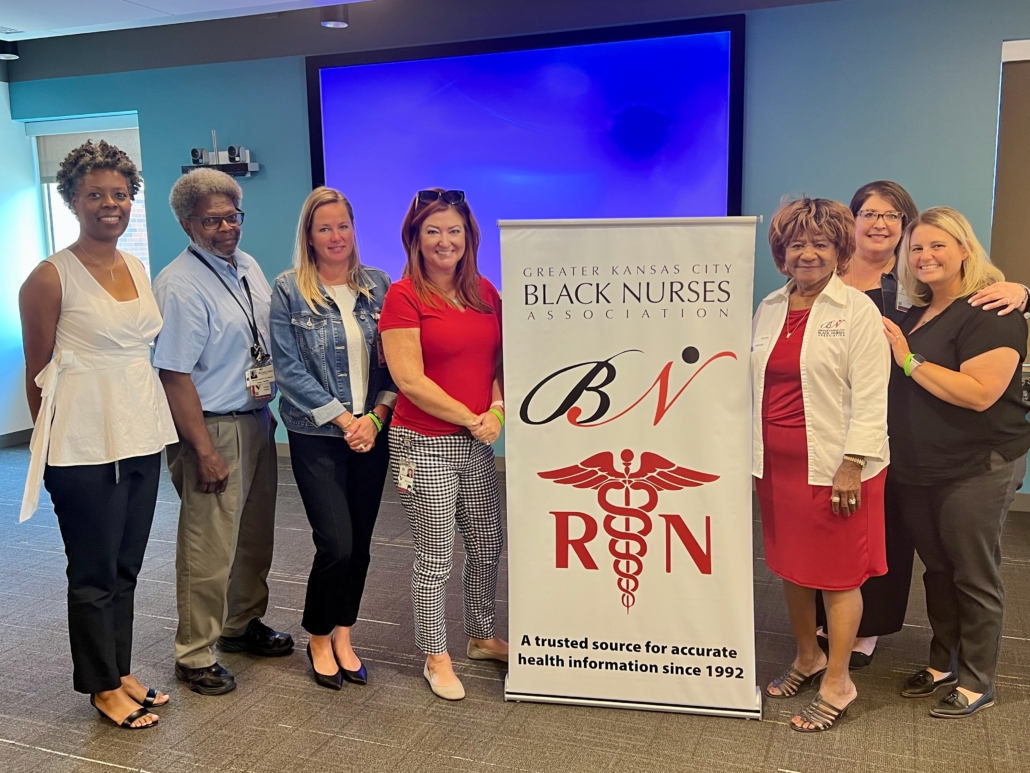 Midwest Transplant Network (MTN) hosted the Greater Kansas City Black Nurses Association (GKCBNA) during National Multiethnic Donor Awareness Month for a staff lunch and learn called Pathways to Trust.
GKCBNA was founded in 1992 by Deborah Washam, RN, MSN, CCM. The organization works to educate the public about healthcare, promote public health, dispel myths and more.
Washam visited MTN to present disparities in healthcare and organ, eye and tissue donation that impact African American communities. She educated attendees about a range of donation-related myths such as distrust in medical care and fears that organs may not be viable because of co-morbidities, that Black people are "last on the list for organ transplants" and that you have to be wealthy to receive or donate a kidney.
She also informed MTN staff members that 30% of the people waiting for a lifesaving kidney transplant are Black, despite Black people making up only 13% of the U.S. population. Although organ donors and their recipients don't have to be of the same race, Black people are more likely to have a successful match with another Black person based on certain genetic markers and antibodies.
Washam discussed pathways for building trust and changing viewpoints about donation and transplantation to include community education and outreach, listening, and sharing truths and information. MTN staff members agree that working together with Washam and GKCBNA will help promote stronger healthcare and increase the number of transplants.
Our thanks to Washam and the GKCBNA for this informative and inspiring lunch and learn conversation.
https://mwtn.org/wp-content/uploads/2023/08/GKCBNA_2023_Featured-450x300-1.jpeg
300
450
Midwest Transplant Network
https://mwtn.org/wp-content/uploads/2023/02/MTN-50-Year-Horizontal-Full-Color-1030x302-1.png
Midwest Transplant Network
2023-08-10 10:35:09
2023-08-10 10:35:09
Building Pathways to Trust with Black Nurses Association