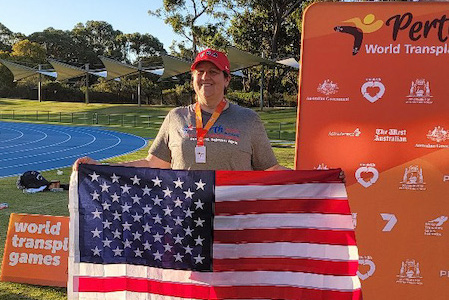 MTN Spotlight – Barb Sheble, Ambassador
(Last Updated On: August 30, 2023)
August is National Multiethnic Donor Awareness Month, a collaborative initiative to save and improve the quality of life of diverse communities by creating a positive culture for organ, eye and tissue donation.
Midwest Transplant Network will recognize and support National Multiethnic Donor Awareness Month with a series of original content featuring community partners, staff and volunteer Ambassadors who represent diversity and the mission to give hope and share life. We hope you enjoy the perspectives of our friends!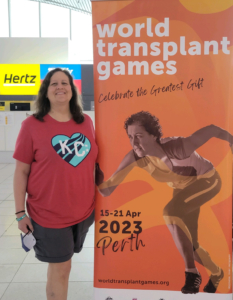 MTN Spotlight…Barb Sheble
In college, Barb Sheble passed out during track practice. A few months later, she got sick and passed out again. She was diagnosed with a congenital heart condition. That was in 1991.
In the mid- '90s, doctors said a transplant would be in her future.
"In the '90s, you didn't hear as much about organ donation," said Sheble. "My only knowledge about organ donation was that a friend's brother signed up to be a donor on his license. He died in a car accident and his organs were donated."
Sheble said she "lived with the condition for 18 years" before being placed on the transplant waitlist in January 2009. She received a heart the same year.
Sheble, whose heritage is Citizen Potawatomi Nation, is an MTN Ambassador who's volunteered since 2013. As a kid, she wanted to be a marine biologist; as an adult, she's a medical lab scientist. The favorite songs on her playlist are "too many to count" because music is her peace and solace; she loves to rest and relax in the mountains, and when it comes to roller coasters or Ferris wheels, it's "Roller coasters all day!"

What are three ways that being a transplant recipient has changed your life besides giving you another chance?
It has given me friends that I would have never met, and now I couldn't imagine life without them. It has helped me see life on a broader scale — that the little troubles are just bumps in the road on this journey we call life.
It has taught me that we have to live each day with a purpose and to cherish what we have. Our family, friends and our experiences with those around us are more important than any of the tangible things we think we need.
Did you have any concerns or hesitancy about being a transplant recipient? If so, what were they?
Honestly, not really. I'd been through so much over the previous 18 years that to me, it was just the next thing I needed to do to keep moving forward on my journey.
How does your Native American heritage influence your conversations about organ donation?
I'm not sure I can say it is necessarily due to my heritage, but I just always want to be an advocate. I want people to know that donation works, so I talk about it as much as I can! I am proud to be Native American, and I am proud to be a recipient. My tribal ancestors were very strong-willed people, so I feel my Native American heritage has prepared me to be successful on my transplant journey.
In what ways do you advocate for organ donation?
Any way I can! I donate time when I can. I talk about it any chance I can, and I try every day to show that through transplant, you can live a full life. You can work, travel, exercise, go on hikes…you name it. I want people to see that if there is a will, you can make your ideals for your life happen. It's all in the attitude!
Tell us about the Transplant Games. What have you experienced?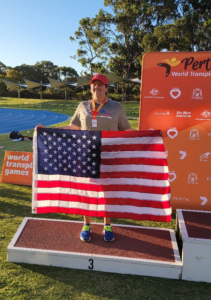 AMAZING! That one word sums up the games. Do they always run smoothly? No. But do I ever regret going? NEVER. The games and the people I know from them are what I look forward to all year long. You will always find inspiration at the games! From meeting donor families to meeting other recipients, the competition and the sportsmanship is literally the best thing!
Sheble has participated in the Transplant Games of America and World Transplant Games since 2012 in events that include shot put; discus and the ball throw; javelin; Pétanque doubles; volleyball and pickleball doubles. She's been to Transplant Games of America in Grand Rapids, Michigan; Houston; Cleveland; Salt Lake City and San Diego, and to World Transplant Games in South Africa, Argentina, Spain, United Kingdom and Australia.
https://mwtn.org/wp-content/uploads/2023/08/Barb-Sheble_MTN-Ambassador_pic2_Featured_450x300.jpg
300
449
Midwest Transplant Network
https://mwtn.org/wp-content/uploads/2023/02/MTN-50-Year-Horizontal-Full-Color-1030x302-1.png
Midwest Transplant Network
2023-08-30 11:16:01
2023-08-30 11:31:31
MTN Spotlight – Barb Sheble, Ambassador