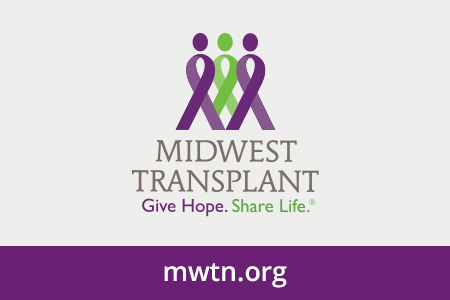 MTN CEO Jan Finn Joins MTF Biologics Board of Directors
(Last Updated On: December 9, 2021)
EDISON, NJ (March 10, 2020) — MTF Biologics, a global nonprofit organization that saves and heals lives by honoring donated gifts, serving patients and advancing science, recently announced that Midwest Transplant Network President/Chief Executive Officer Jan Finn has joined the organization's Board of Directors.
"MTF Biologics is excited to welcome Jan onto our Board of Directors," said Joe Yaccarino, President and Chief Executive Officer at MTF. "Jan brings nearly 30 years of organ procurement experience to the MTF Biologics Board. She is extremely passionate about our work to provide high-quality tissue grafts from donated human tissue and understands the positive impact that the gift of donation has on the lives of both recipients and donor families. We know that she will be an invaluable asset to our MTF team."
At MTN, Finn is responsible for overseeing the executive leadership of a team that directs all organ and tissue donation operations in Kansas and western Missouri. Under her leadership, MTN increased its donation rates and recovery of organs and tissues to record levels. MTN ranks in the top quartile nationally among other OPOs.
Finn currently serves on the Missouri Governor's Advisory Council on Organ and Tissue Donation, the Legislative and Regulatory Affairs Committee for the Association of Organ Procurement Organizations and as a board member for the Gift of Life Foundation and the National Organ Donation Alliance. She is a past president of the North American Transplant Coordinators Organization and became a Certified Procurement Transplant Coordinator through the American Board for Transplant Coordination.
Finn began her career at St. John's Regional Medical Center in Joplin, Missouri, working for 13 years as a registered nurse primarily in critical care. She holds undergraduate degrees from Missouri Southern State University and Pittsburg State University, as well as Master of Science in Nursing from the University of Kansas. She was a member of the Sigma Theta Tau Nursing Honor Society and was credentialed as a CCRN by the American Association of Critical Care Nurses.
"I am delighted to join my friends at MTF Biologics as a member of their Board of Directors," said Finn. "MTF Biologics remains a global leader in tissue and organ transplantation, and I look forward to working with the Board to help further MTF's legacy of honoring donors and saving and healing lives."
About Midwest Transplant Network
Midwest Transplant Network has been connecting lives through organ donation since 1973. As the federally designated not-for-profit organ procurement organization (OPO) for Kansas and the western two-thirds of Missouri, Midwest Transplant Network provides services including organ procurement; surgical tissue and eye recovery; laboratory testing and 24-hour rapid response for referrals from hospital partners. Midwest Transplant Network ranks in the top 10% in the country among OPOs, which reflects the organization's quality, professionalism and excellence in partnerships throughout the region. For more information, visit mwtn.org.
About MTF Biologics
MTF Biologics is a global nonprofit organization that saves and heals lives by honoring donated gifts, serving patients and advancing science.. They provide unmatched service, resources, and expertise to donors and their loved ones who give the gift of donation, people who depend on tissue and organ transplants, healthcare providers and clinicians and scientists.
The International Institute for the Advancement of Medicine (IIAM), a Division of MTF Biologics, honors donors of non-transplantable organs by providing their gifts to the medical research community to combat and cure diseases. Statline, also a Division of MTF Biologics, provides specialized communications and technology expertise to organ, tissue and eye procurement organizations, as well as the hospitals and patients that they serve. Its sister organization, Deutsches Institute for Zell-und Gewebeersatz – DIZG (The German Institute for Cell and Tissue Transplantation) expands its reach to patients across the globe. For more information, visit mtfbiologics.org.
https://mwtn.org/wp-content/uploads/2021/04/Blog-Post-Featured-450x300-MTN-Generic-Vertical.jpg
300
450
Midwest Transplant Network
https://mwtn.org/wp-content/uploads/2023/02/MTN-50-Year-Horizontal-Full-Color-1030x302-1.png
Midwest Transplant Network
2020-03-10 14:43:49
2021-12-09 12:18:26
MTN CEO Jan Finn Joins MTF Biologics Board of Directors