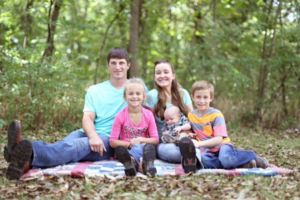 Trista and Kyle Smith
Mary and Tex Benjamin remember their daughter and son-in-law as devoted parents who impacted many people.
When Trista Smith lost her husband, he became a tissue donor. A couple years later, Trista passed away and became an organ, eye and tissue donor. Although the losses have been painful for them, Trista's parents are proud of Trista and Kyle for their selfless decisions to become donors.