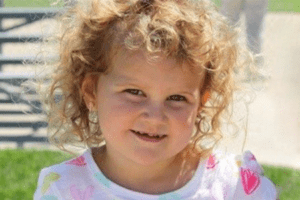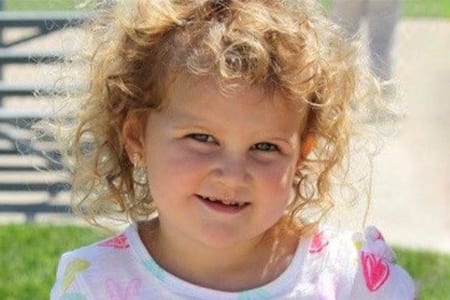 According to Matt Hampel, his youngest daughter, Ryan, was a force to be reckoned with: She was cool, polite, loving and smart, with a smile that could light up any room.
When 3-year-old Ryan's life was tragically cut short in a multi-car crash, Matt and Ryan's mother made the courageous and selfless decision to donate her organs so that others could live. Matt said that, "while you feel like everything around you is going wrong, you have an obligation to do what's right."
Just a few weeks after Ryan's death, friends of Matt's organized a baseball tournament to honor Ryan and support Matt, who had been severely injured in the same crash. In the three years since, Matt and his wife, Heather, have organized the tournament and grown it exponentially, generously donating all proceeds to Midwest Transplant Network. They held their biggest tournament yet in August 2020, featuring 67 teams and raising nearly $30,000 — amid a pandemic, nonetheless.
Matt credits the people in his support system for not only helping him and Heather process Ryan's death, but also for teaching Matt's other children the importance of family, even if members of that "family" are not connected by blood.
"We took Ryan everywhere, and everybody knew her, and everybody knows my other two girls," he said. "I have an obligation for them to be exposed and to see the good people we have around us."
Although the Ryan Grace Memorial Baseball Tournament is already a huge success each year, Heather said she and Matt are determined to continually improve it, creating an even greater impact on their community.
"We hope Ryan knows that we're doing the best we can and that we are trying to spread the message of being kind," she said.
If he could talk to Ryan today, Matt would make sure she knows exactly how loved she continues to be — by himself, her sisters, Heather and so many people in the community. "For as little as she was," he said, "she had such a huge crater that she left."
To learn more about the Ryan Grace Memorial Baseball Tournament, visit ryangracememorial.org.
https://mwtn.org/wp-content/uploads/2021/01/Blog-Post-Featured-450x300-Ryan-Grace-Hampel.jpg
300
450
Midwest Transplant Network
https://mwtn.org/wp-content/uploads/2023/02/MTN-50-Year-Horizontal-Full-Color-1030x302-1.png
Midwest Transplant Network
2021-01-13 16:06:37
2021-01-13 16:24:56
Honoring the "Coolest 3-Year-Old" in Support of Organ, Eye and Tissue Donation