At Midwest Transplant Network, we proudly work with donor families to create quilts in honor of loved ones who have given the gift of life through organ donation. These beautiful tributes to lifesaving donors travel with us to events throughout Kansas and western Missouri. They are a powerful symbol that helps raise awareness about organ, eye and tissue donation while honoring those individuals who have given gifts of life. View our donor memorial quilts below.
In order to be included in our Donor Memorial Quilts, quilt squares must meet specified guidelines. For more information, please contact us or view our FAQs.
Quilt 9
Scroll sideways to view whole quilt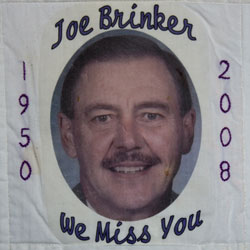 Quilt 9: Joe Brinker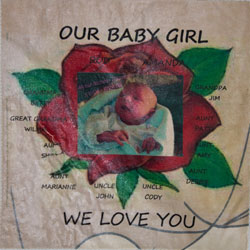 Quilt 9: Alyssa Nichole Thornton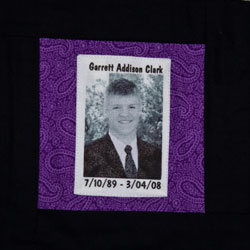 Quilt 9: Garrett Addison Clark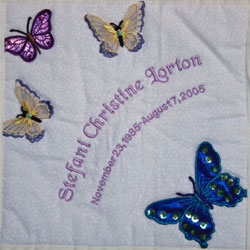 Quilt 9: Stefani Christine Lorton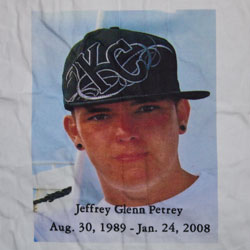 Quilt 9: Jeffrey Glenn Petrey
Jeffrey was born August 30, 1989 at 1:36 a.m. He was a big baby, he weighed in at 10 lbs and 1 ounce. He was a very happy, sweet and adorable little boy. He grew up to the age of 18 and became a very handsome young man. He was very smart. However, he did not like school too much. There is one thing that stands out about Jeffrey to me, he loved his brothers more than life itself. Jeff was my middle son of 3 sons. He was his older brothers' best friend and his little brothers' protector. Jeff was my hero.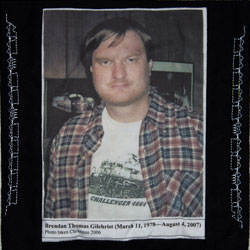 Quilt 9: Brendan Thomas Gilchrist
Brendan Thomas Gilchrist lived for 29 short years from March 11, 1978 to August 4, 2007, but in these years he blessed the lives of those around him – his parents, grandparents, sister, brother, aunts, uncles, fiancee, and friends. He was a Christian, avid reader, rail fan, theater enthusiast, and history buff. Brendan believed that loving what he did was more important than seeking wealth and he lived by that creed while working as a stage manager, engineer, and soundman. Brendan had a great sense of humor. He touched so many lives in his quiet gentle ways and is missed by many.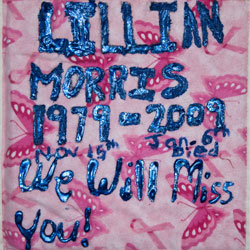 Quilt 9: Lillian Morris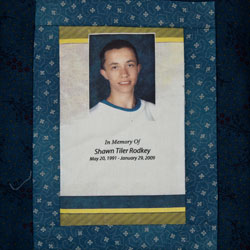 Quilt 9: Shawn Tiler Rodkey
Shawn Tiler Rodkey born in Kansas City, Missouri on May 20, 1991. He is the youngest of 6 children. Shawn known to all for his ear to ear smile, light blue eyes and a laugh that could make you laugh. Since Shawn was 4 years old he has been hunting with his step-father, Matt. Shawn would get up at 4:00 a.m. just to go hunting. Together they share many memories and stories of their hunting trips. As Shawn got older he enjoyed spending time with his friends. Shawn bought his first car and he was so proud of it. They would ride around and listen to music, just being teenager's. Shawn would do anything for his friends including giving them a place to stay when needed. As a child Shawn was the cleanest child in the house. He had to have everything in its place and clean. He could save money and then buy whatever he wanted. He had to have the best of everything and would wait to get it. Just last year he was given his own dog which he named Zane. Shawn took very good care of him. Fed him and cleaned up after him. Shawn would even take him for a ride in his car from time to time.
Shawn continues to amaze us, buy giving life to others. We love you so much, Mom, Matt, Nicole, Chris, Brad, Josh and Shawn's father, Shawn.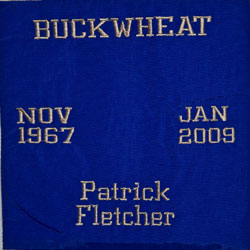 Quilt 9: Patrick Fletcher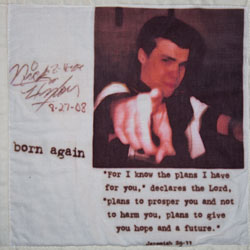 Quilt 9: Nicholas Hixon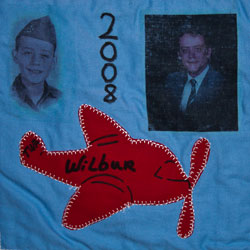 Quilt 9: Wilbur Lewis
Wilbur was born October 27, 1944 in Iowa City, Iowa. Wilbur passed away on September 16, 2008 in Kearney, Missouri due to heart failure, COPD and Diabetes. He retired from TWA. His nickname was "Joe".
Joe was a devoted husband for 40 years. He loved and treasured his two daughters' and his son. He enjoyed coaching his children.
His hobbies were gardening and camping. Joe was an avid Kansas City Royals, Chiefs and Hawkeye fan. His transistor radio is with him.
We are proud his bone donation benefited so many. Wilbur is missed by his family and his 4 sisters.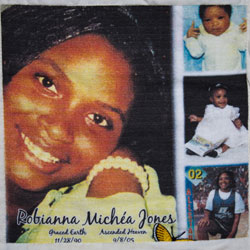 Quilt 9: Robianna Michea Jones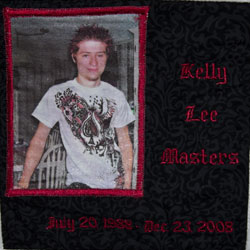 Quilt 9: Kelly Lee Masters
Kelly Lee Masters was born on July 20, 1988. He died in a car accident on December 23, 2008 along with his girlfriend, Chelsea To, on their way to Iowa to visit family for Christmas. He loved to wear crazy hats, sunglasses and do funny things to his hair. He was the life of the group. Kelly was very devoted to his faith in "GOD" and a real hunger for the answers to the great questions of "Life". He loved to write journals which consist of philosophical questions or statements about money, power, living and the greatest of all things to him — "LOVE". He was a very deep child. If you knew him, you would love him.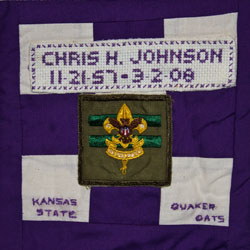 Quilt 9: Chris Johnson
Chris H. Johnson, the oldest child of Mary and Moe Johnson was born November 21, 1957 in Springfield, Illinois. He became an Eagle Scout while living in Virginia. After concluding high school in Madison, Wisconsin, he managed a small clothing store for the summer when the owner went overseas. The next move was to Kansas and Kansas State University. He majored in Grain Science and the K State Crew. Upon graduation from KSU he went to work with Quaker Oats in Missouri, Pennsylvania, and Illinois. He married and became the proud father of two delightful children — Ben and Jessie. He died on March 2, 2008 due to a heart attack.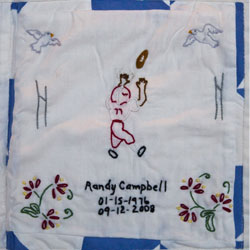 Quilt 9: Randy Campbell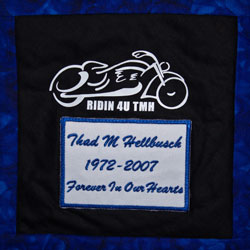 Quilt 9: Thad M. Hellbusch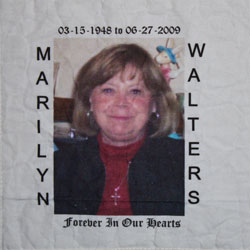 Quilt 9: Marilyn Walters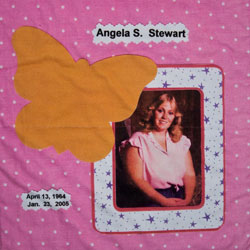 Quilt 9: Angela S. Stewart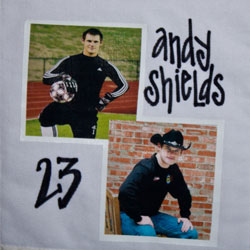 Quilt 9: Andy Shields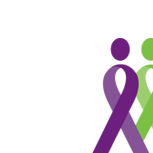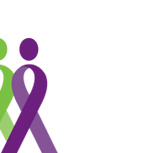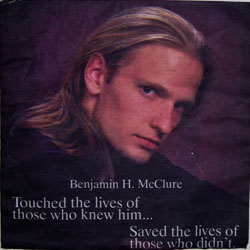 Quilt 9: Benjamin H. McClure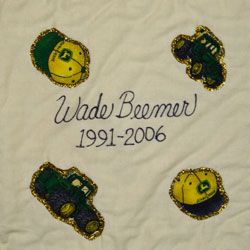 Quilt 9: Wade Beemer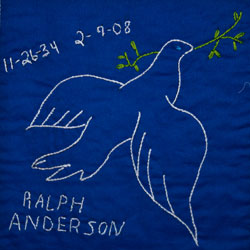 Quilt 9: Ralph Anderson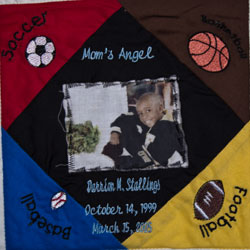 Quilt 9: Darrion M. Stallings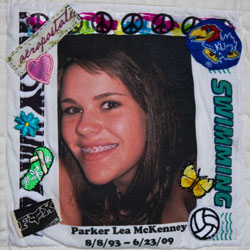 Quilt 9: Parker Lea McKenney
8/8/93-6/23/09
Parker is our shining star and continues to touch lives as a donor. She loved to laugh – and her laugh was infectious! She was loyal to family and friends, always standing up for the underdog. We still look to her for strength and hope. Rock on, Kansas Princess!!!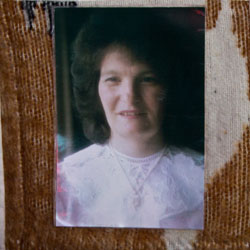 Quilt 9: Susan M. Knapp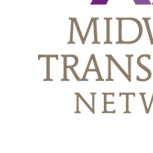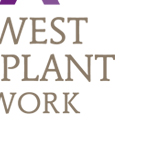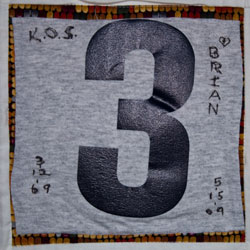 Quilt 9: Karl O. Smith-Brian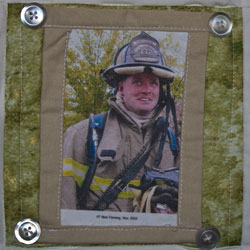 Quilt 9: Nick Fleming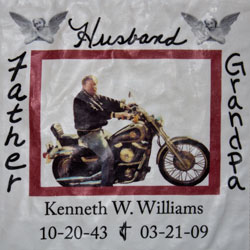 Quilt 9: Kenneth W. Williams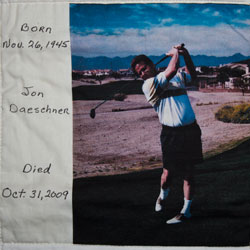 Quilt 9: Jon Daeschner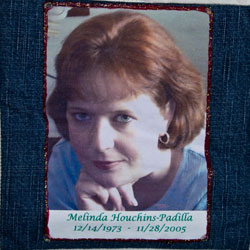 Quilt 9: Melinda Houchins-Padilla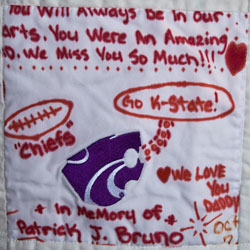 Quilt 9: Patrick J. Bruno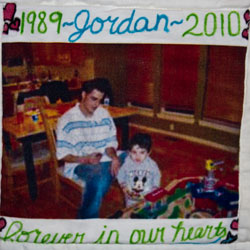 Quilt 9: Jordan Khatchadourian
Jordan was a shining light in our lives. Since the day he was born he made us laugh! Always full of energy, life, warm hugs and mischief. We love him so much and will forever miss him! He was lost to us in a car accident but will always be with us in our hearts!
Jordan Taylor Khatchadourian, born on March 9, 1989, gone forever April 7, 2010.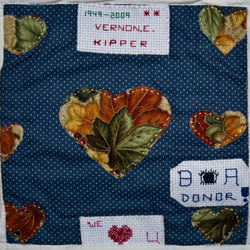 Quilt 9: Vernon E. Kipper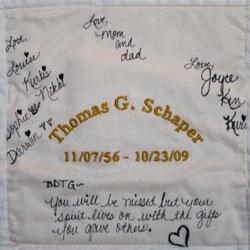 Quilt 9: Thomas G. Schaper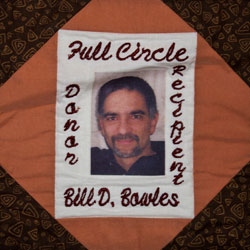 Quilt 9: Bill D. Bowles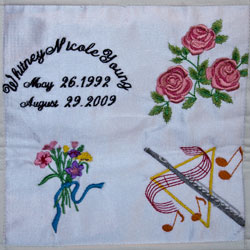 Quilt 9: Whitney Nicole Young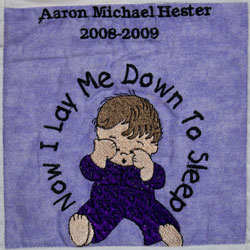 Quilt 9: Aaron Michael Hester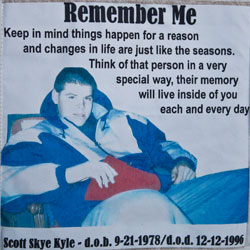 Quilt 9: Scott Skye Kyle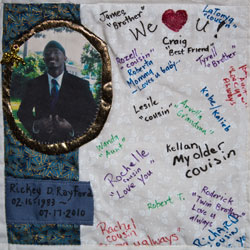 Quilt 9: Rickey D. Rayford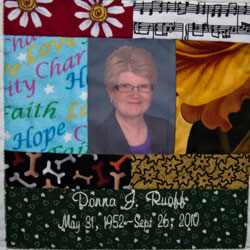 Quilt 9: Donna J. Ruoff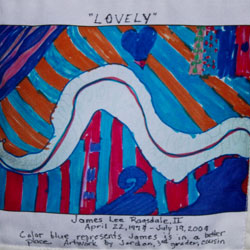 Quilt 9: James Lee Ragsdale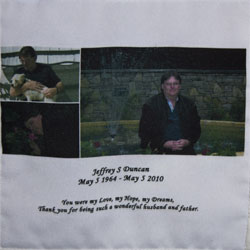 Quilt 9: Jeffrey S. Duncan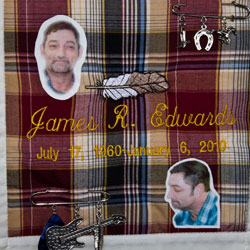 Quilt 9: James R. Edwards
Jim walked on January 6, 2010; he was the oldest of 3 children. Jim was a great son, father, husband & friend. Jim loved horseback riding, going to chuck wagon races, hunting, fishing, playing his guitar, being outdoors and working with his hands. Jim was full of life and always gave the best bear hugs. Jim preceded in death, his brother Jeffrey, who walked on October 29, 2009. With Jim being an organ donor, this has helped our loss. Jim is greatly missed & will live forever in our hearts.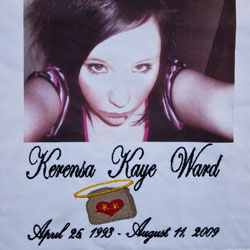 Quilt 9: Kerensa Kaye Ward