At Midwest Transplant Network, we proudly work with donor families to create quilts in honor of loved ones who have given the gift of life through organ donation. These beautiful tributes to lifesaving donors travel with us to events throughout Kansas and western Missouri. They are a powerful symbol that helps raise awareness about organ, eye and tissue donation while honoring those individuals who have given gifts of life. View our donor memorial quilts below.
In order to be included in our Donor Memorial Quilts, quilt squares must meet specified guidelines. For more information, please contact us or view our FAQs.
Quilt 13
Scroll sideways to view whole quilt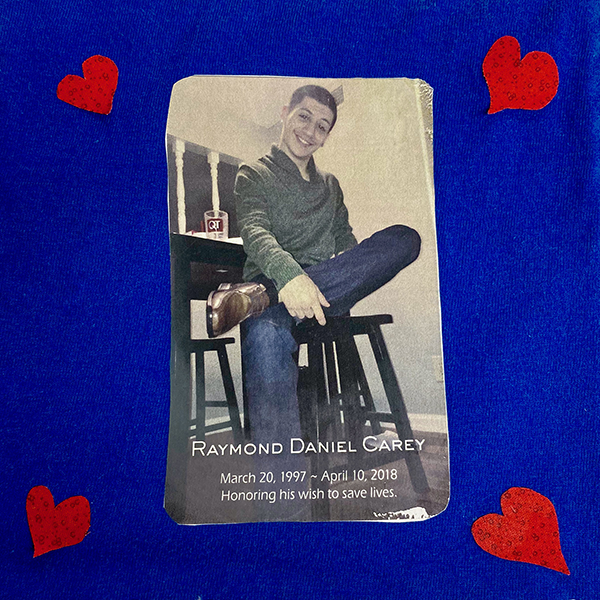 Quilt 13: Raymond Carey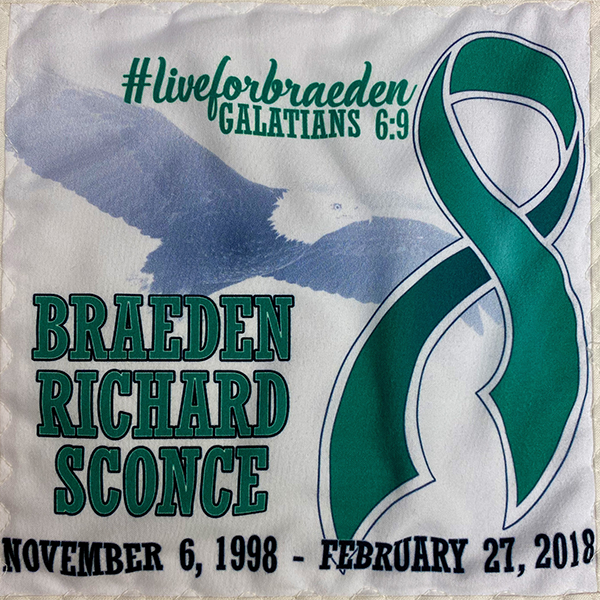 Quilt 13: Braeden Sconce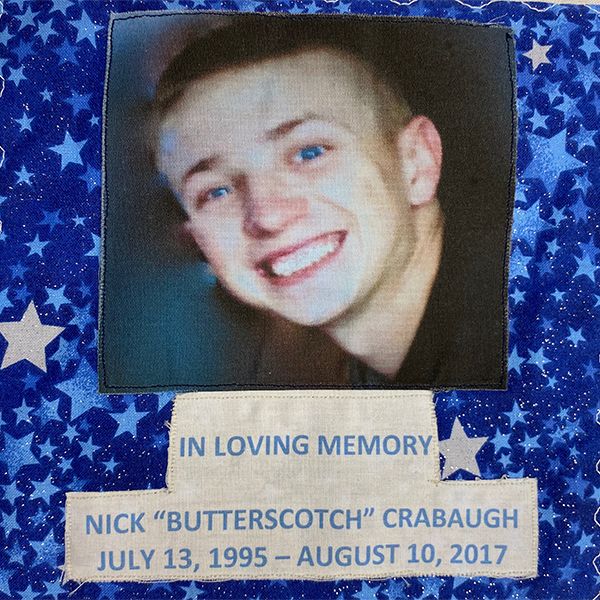 Quilt 13: Nick Crabaugh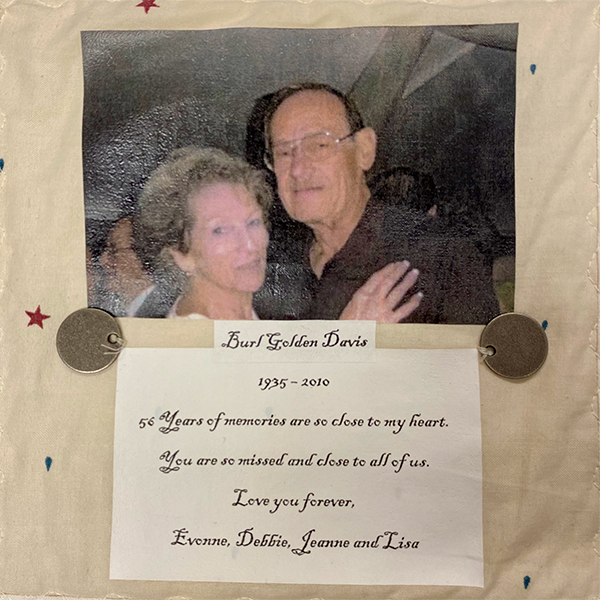 Quilt 13: Burl Davis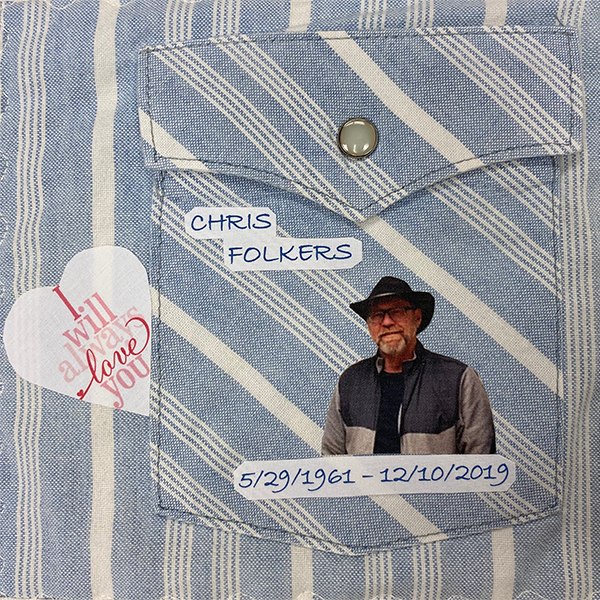 Quilt 13: Chris Folkers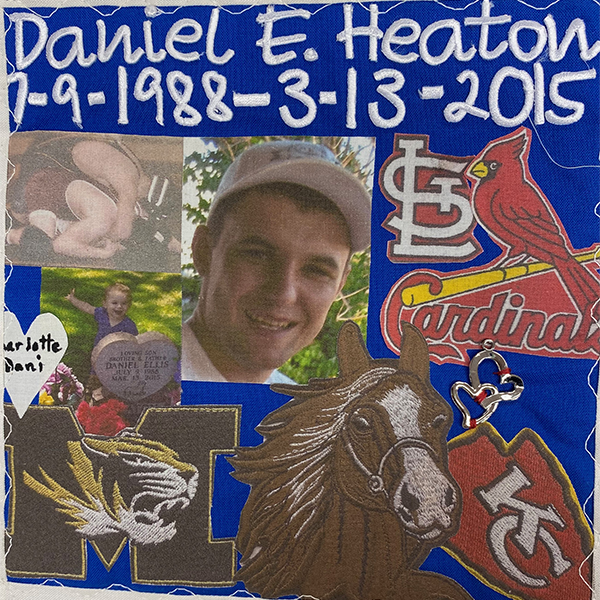 Quilt 13: Daniel Heaton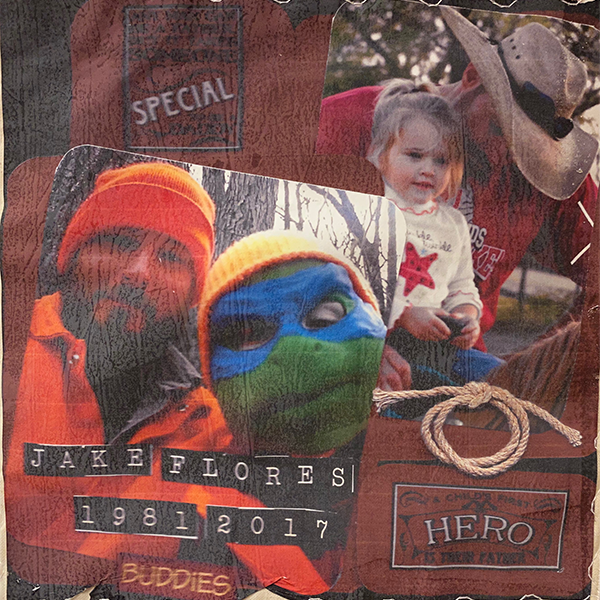 Quilt 13: Jake Flores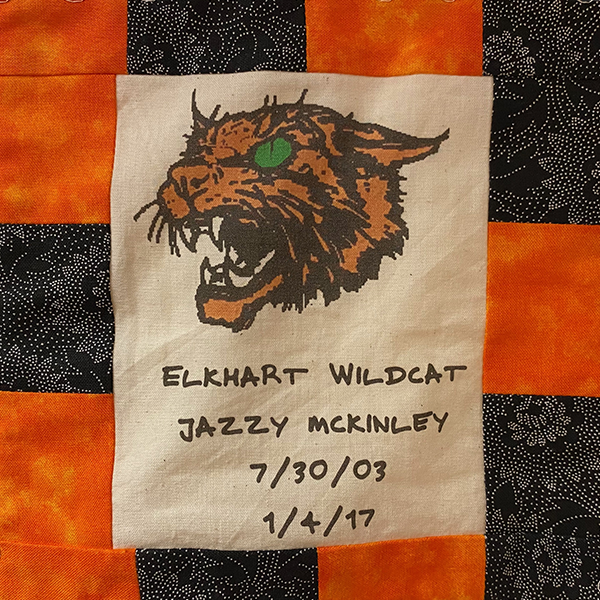 Quilt 13: Jazzy McKinley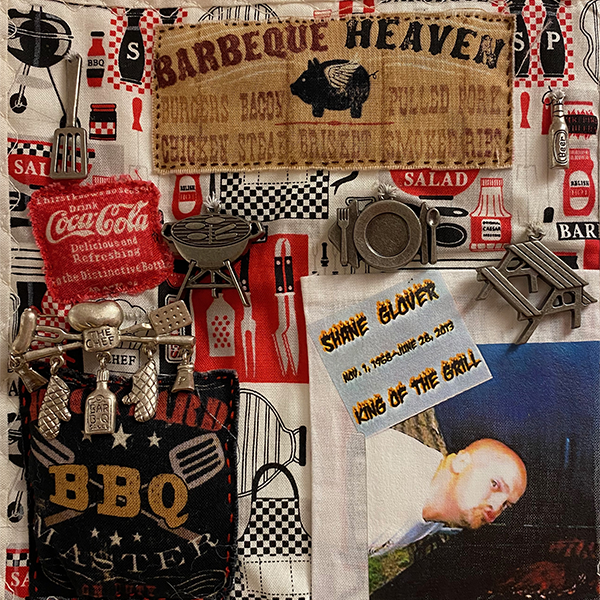 Quilt 13: Shane Glover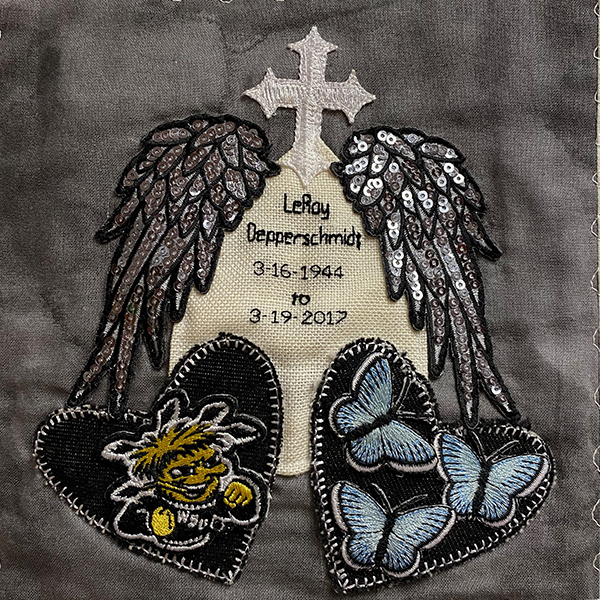 Quilt 13: LeRoy Depperschmidt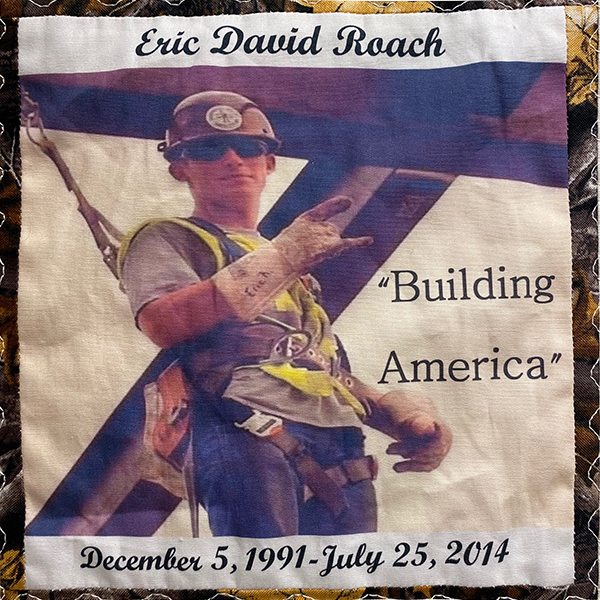 Quilt 13: Eric Roach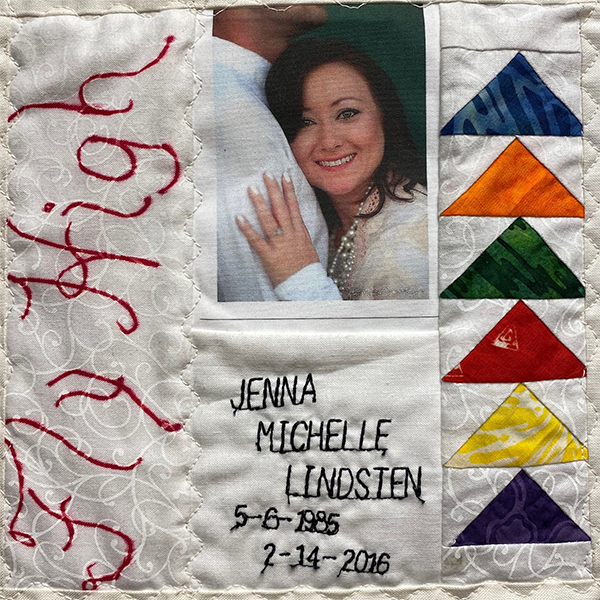 Quilt 13: Jenna Lindsten
Mom, Melea Cline, treasures all the memories, strength, and courage to live every day to its fullest that Jenna, her daughter, showed her.
Jenna was outgoing in everything she did from dance team, cheerleading, homecoming queen, weight lifting and receiving her master's degree in social work. Jenna was on the job when a trucker ran a red light while texting on Valentine's Day. She joins her brother, G.T., in heaven (due to an auto accident 10 years prior). Mom moves on by sharing Jenna's pictures and stories of her life to the man, Jesse, who received both of her lungs. He was on his way home to tell his family and dog goodbye when he received the phone call of a donor. Jesse praises Jenna every day for giving him life with his family, church choir and walking five miles a day again.
Mom hopes to meet the boy who received Jenna's heart someday to share her life also.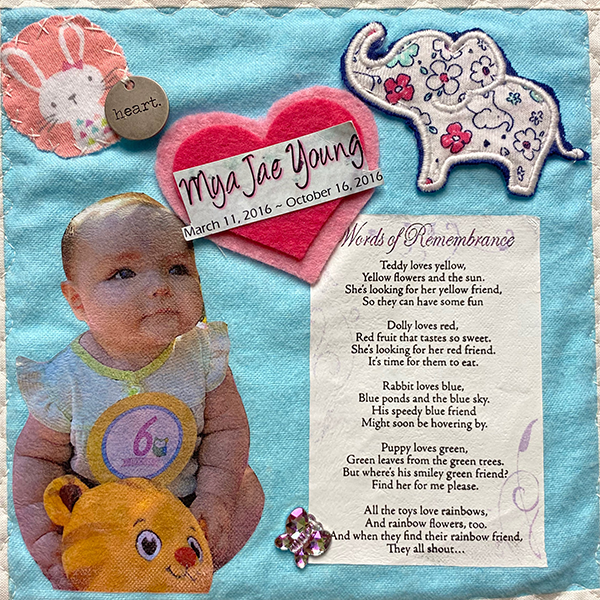 Quilt 13: Maya Young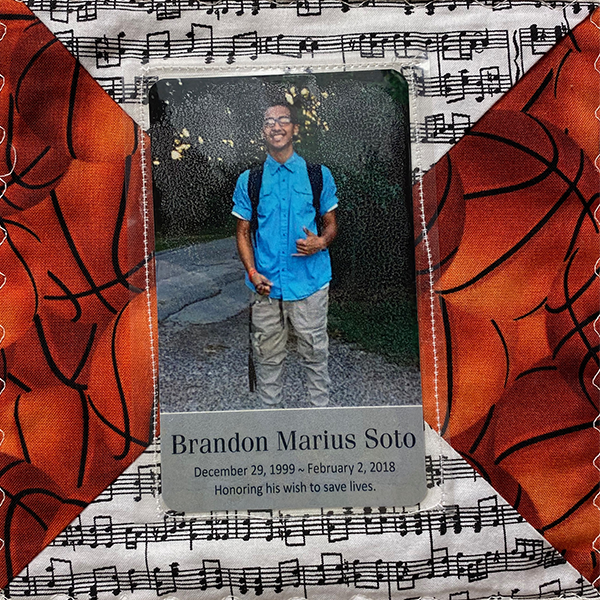 Quilt 13: Brandon Soto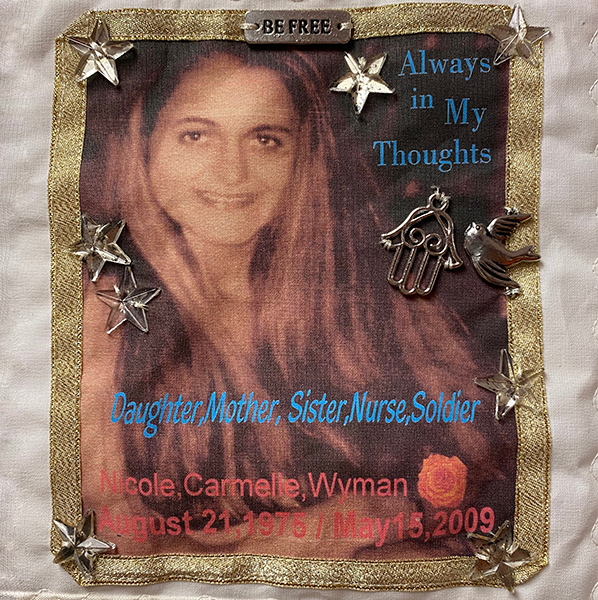 Quilt 13: Nicole Wyman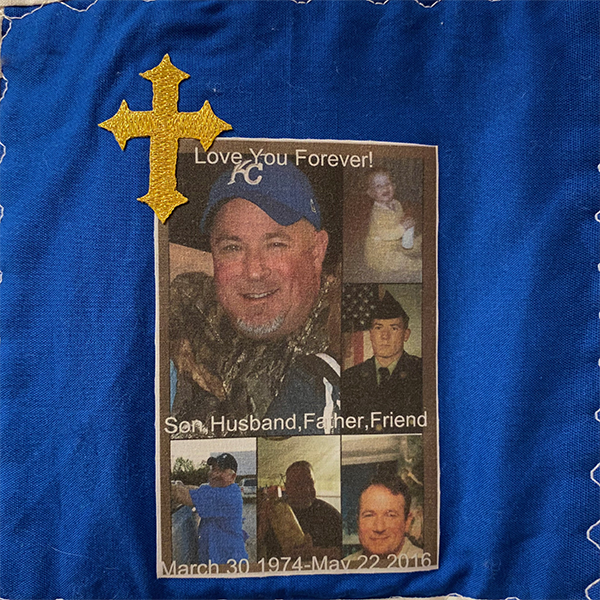 Quilt 13: Daniel Belk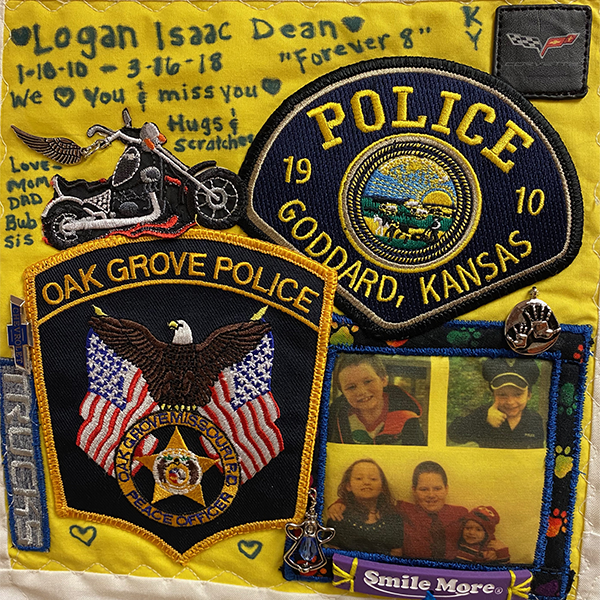 Quilt 13: Logan Dean
Logan was a typical 8-year-old boy, full of energy and spunk. He suffered from severe asthma off and on. In March 2018, the unimaginable happened. He had a severe asthma attack and spent five days on life support. When they mentioned the subject of organ donation, I lost it. They knew my sweet boy was gone. After many tears, screams, and pain, we thought about what he would want. We knew he would want to help as many people as he could. Logan was selfless and charitable in life and after. He's forever our little hero.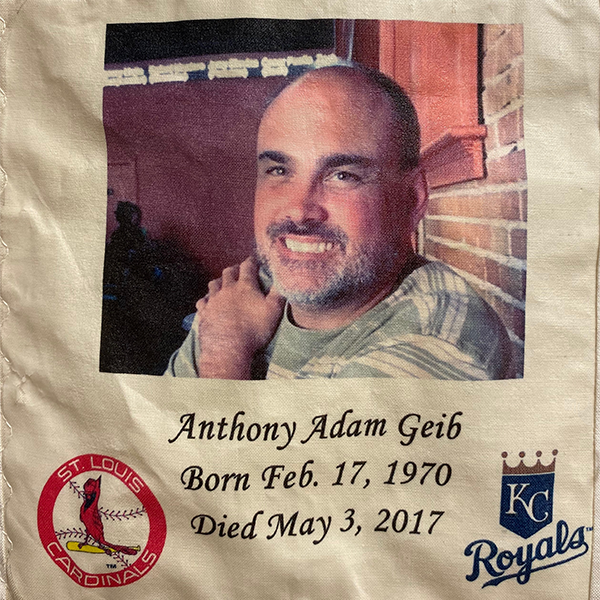 Quilt 13: Anthony Geib
Anthony Geib was 47 years old when he passed away of a brain aneurysm. He and his brother owned and operated three restaurants in Northwest Missouri. He loved traveling and visited many places in this world – Alaska, Europe, Australia, Costa Rica, and several other places. He was a baseball fan and liked the St. Louis Cardinals and the Kansas City Royals. Anthony never married but spent lots of time with his friends, his mother and father, and his brother's family.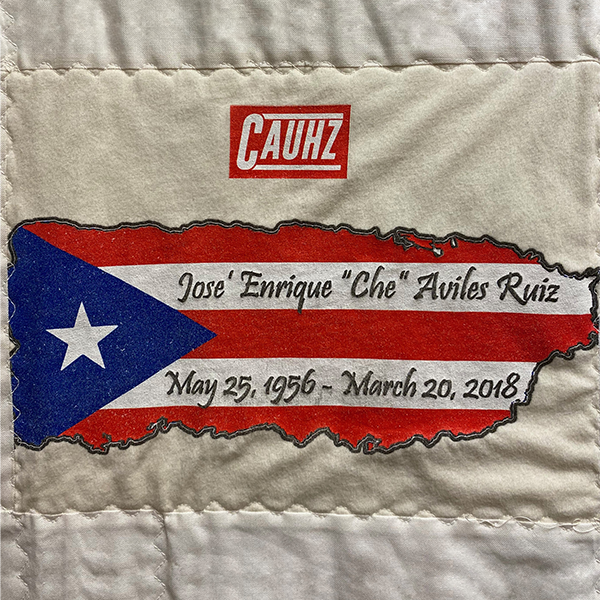 Quilt 13: Jose Aviles Ruiz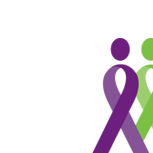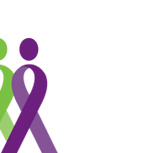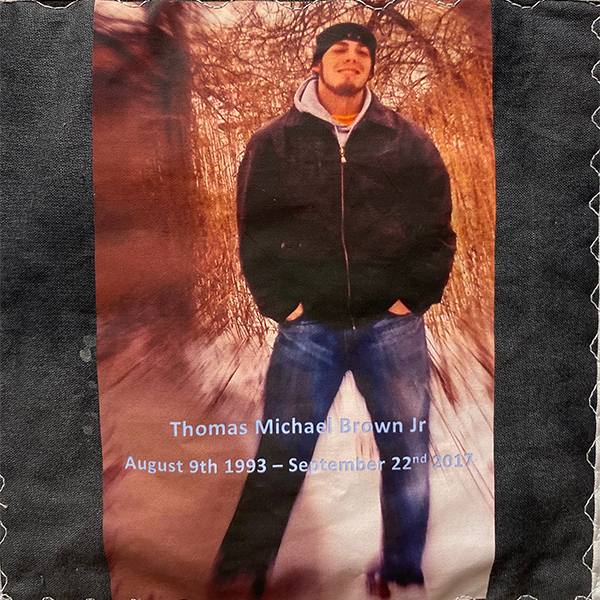 Quilt 13: Thomas Michael Brown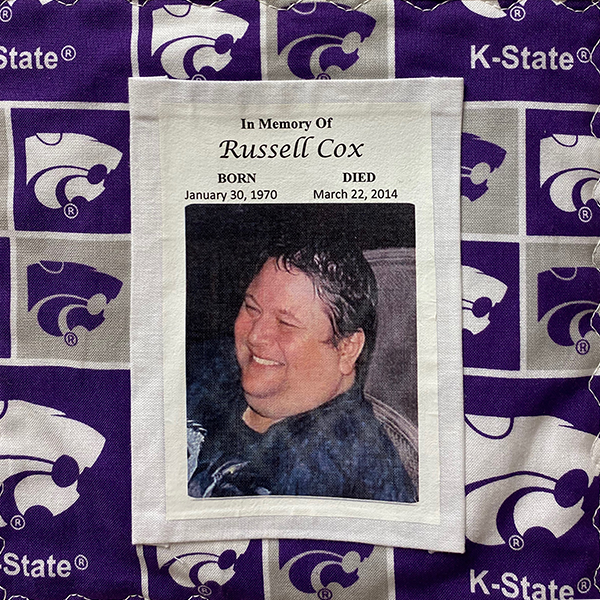 Quilt 13: Russell Cox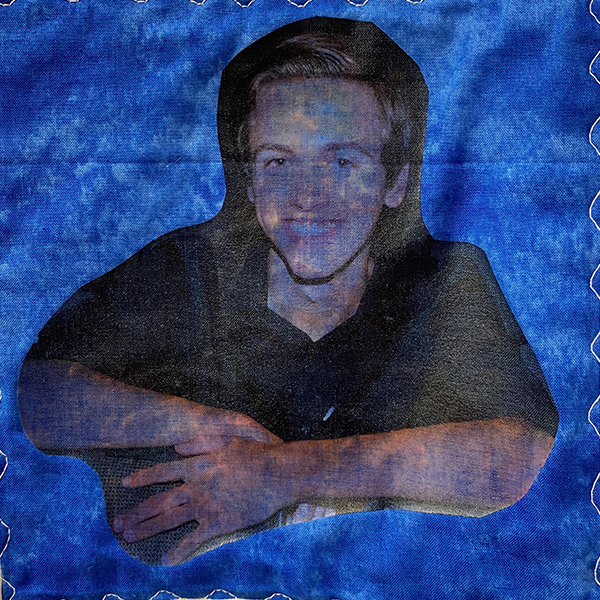 Quilt 13: Derek Brumbaugh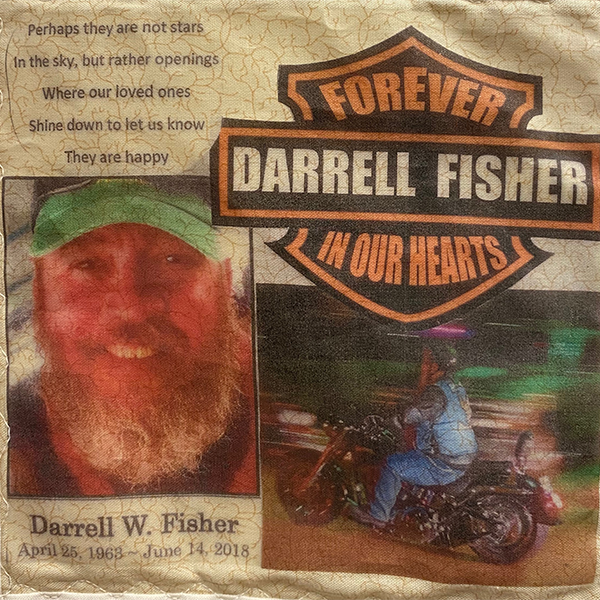 Quilt 13: Darrell Fisher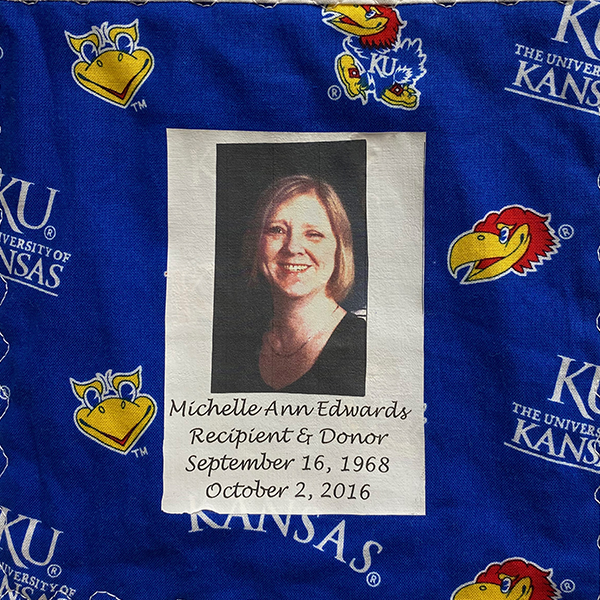 Quilt 13: Michelle Edwards
In 1983, at the age of 14, Michelle was diagnosed with Juvenile Diabetes. Despite many complications from the disease, she achieved a bachelor's and master's degree at the University of Kansas in French and French Literature. She loved teaching, the theater, music, clothes, fashion, and dogs. Michelle had the unique experience of being both a living donor recipient and a deceased donor. In 2004 Michelle received a "living donor" kidney transplant. After she suffered a brain stem stroke and died October 2, 2016, she gave back the gift of life as a donor hero.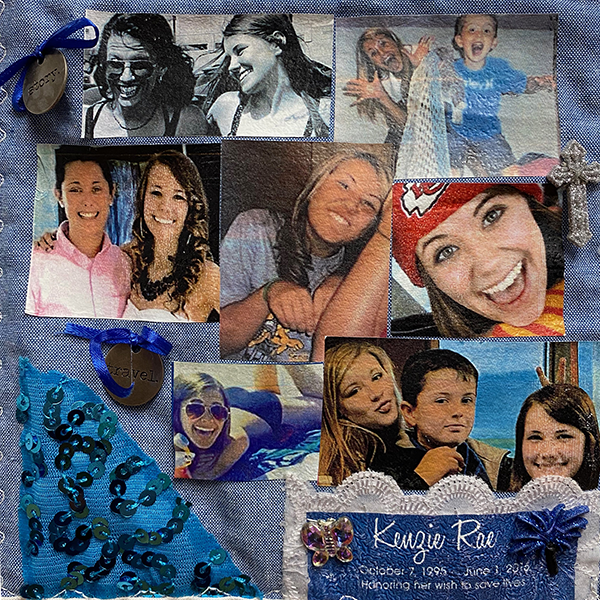 Quilt 13: McKenzie Rae Patti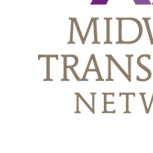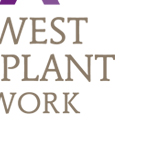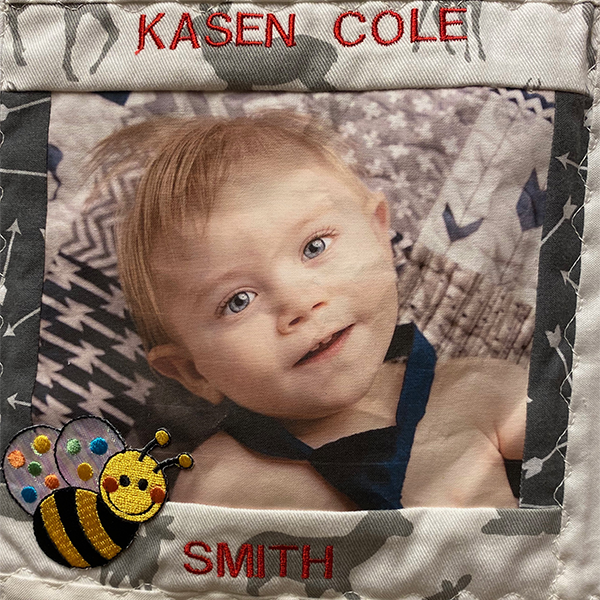 Quilt 13: Kasen Smith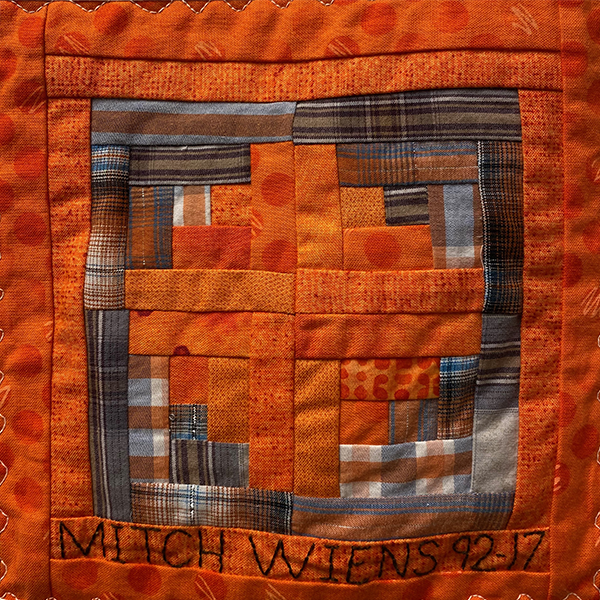 Quilt 13: Mitch Wiens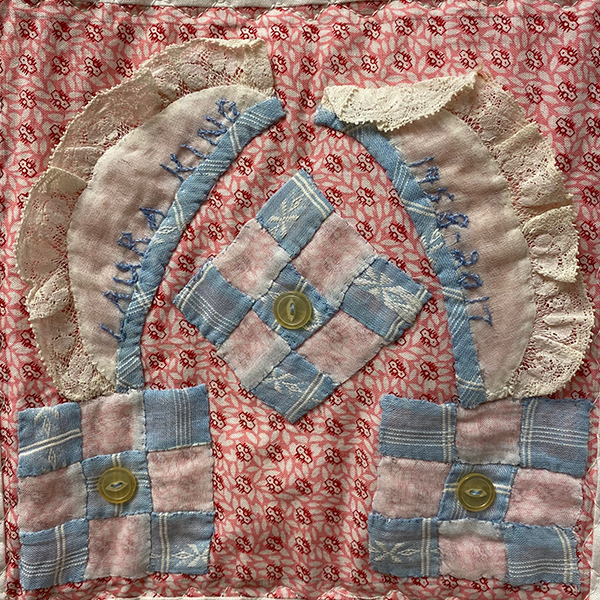 Quilt 13: Laura King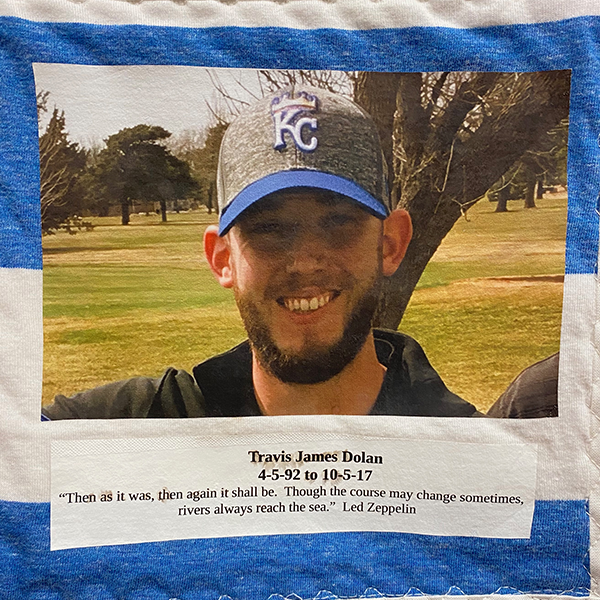 Quilt 13: Travis Dolan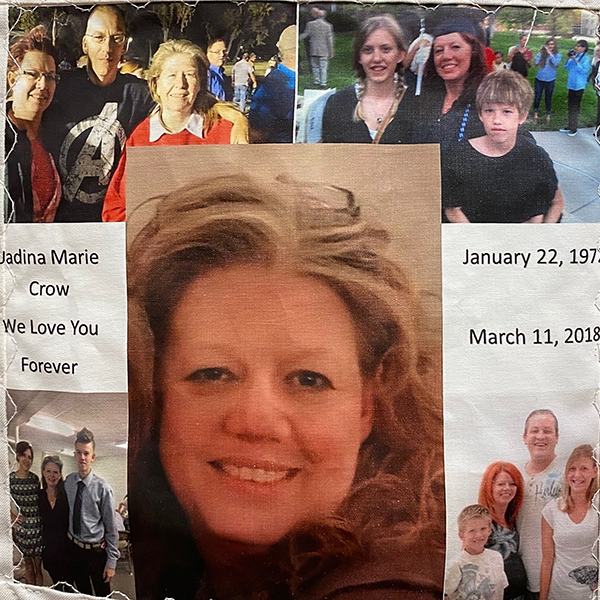 Quilt 13: Jadina Crow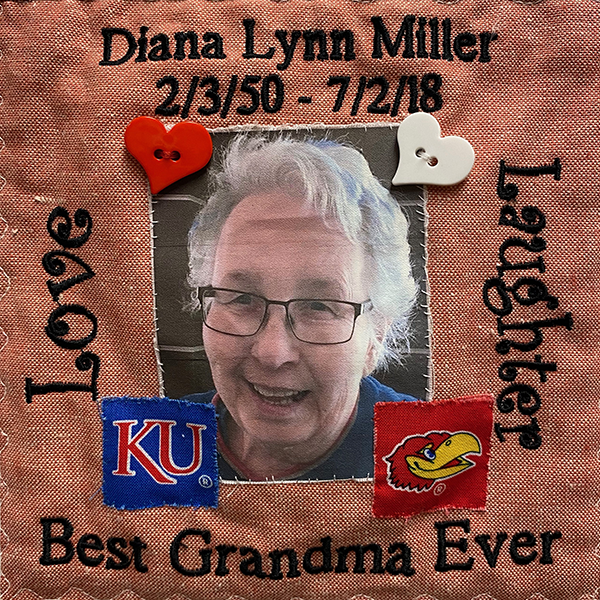 Quilt 13: Diana Miller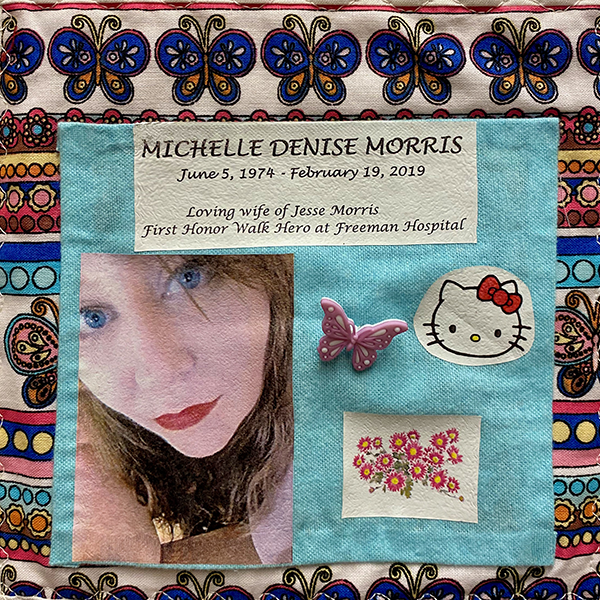 Quilt 13: Michelle Morris
Michelle Morris was a very kind and generous person and wanted to help everyone.
She was the wife of Jesse Morris and was the first donor at Freeman Hospital to receive an honor walk.
She loved Miss Kitty, long walks, flowers, and butterflies and is missed greatly.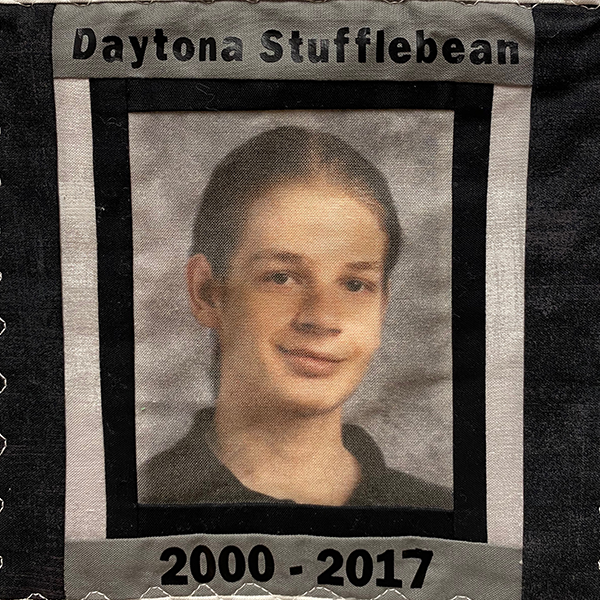 Quilt 13: Daytona Stufflebean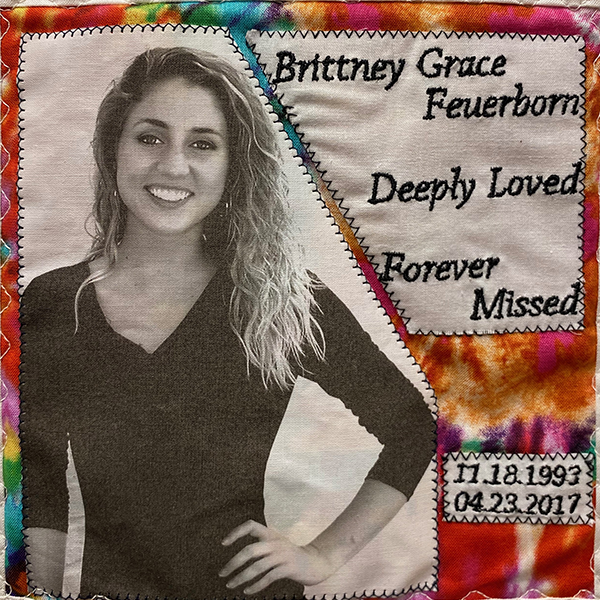 Quilt 13: Brittney Feuerborn
Brittney Feuerborn was a talented artist with a natural gift that was seen in her paintings, art work, creative photography and videos. She loved to dance and excelled in volleyball, softball, and hurdles in high school. Brittney graduated from Pittsburg State University in 2016 with a degree in Graphic Communications.
Brittney was a graphic artist for Limelight Marketing in Pittsburg, Kansas. Her last art work was writing "Love your Life" on the whiteboard there. Brittney was outgoing, easy to laugh and smile, and enjoyed living life to the fullest. She will always be deeply missed by her family and friends.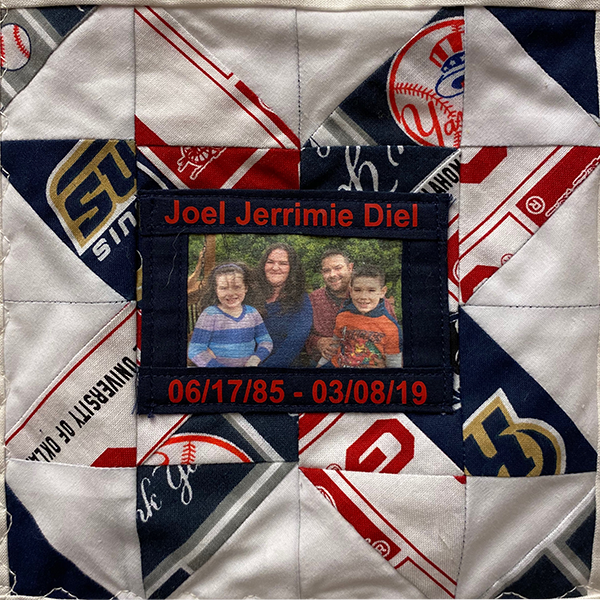 Quilt 13: Joel Diel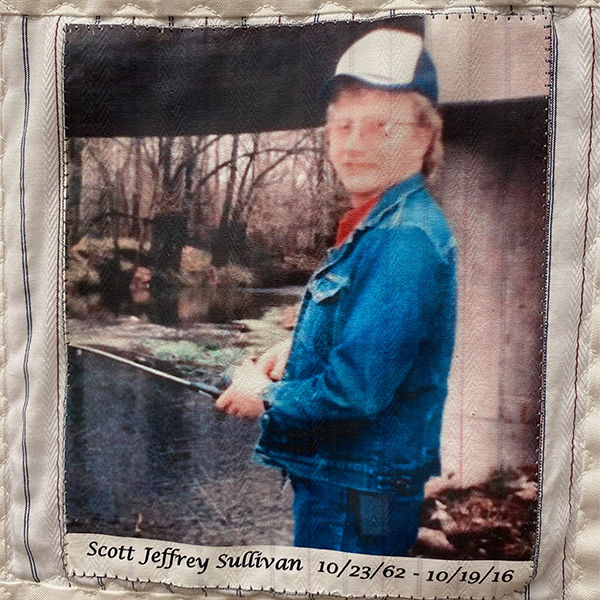 Quilt 13: Scott Sullivan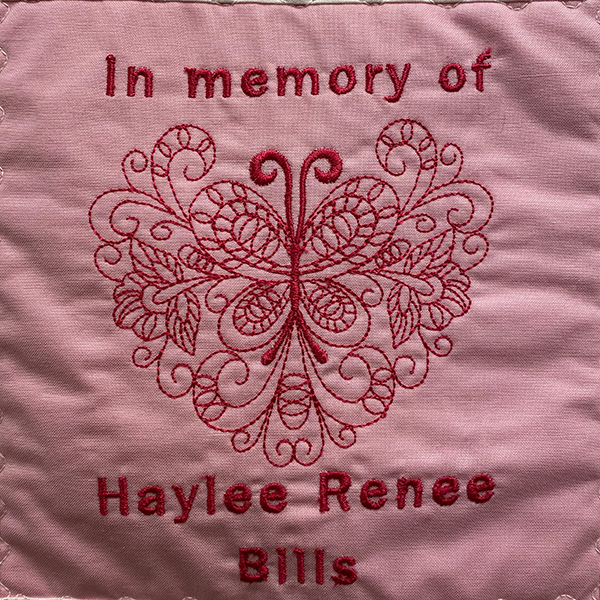 Quilt 13: Haylee Bills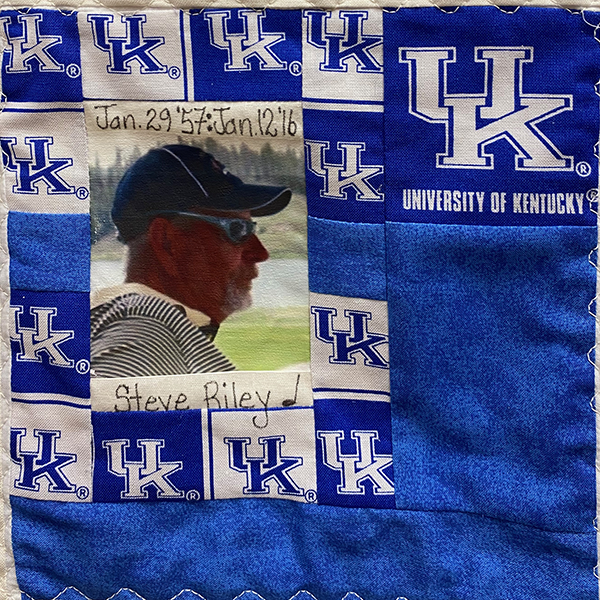 Quilt 13: Steve Riley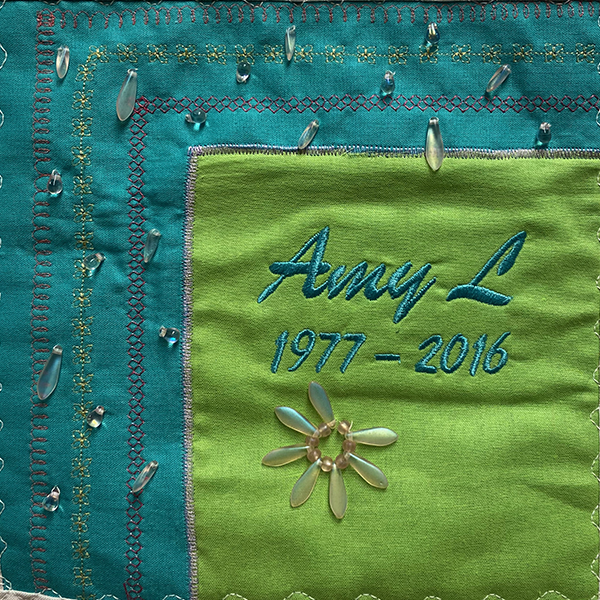 Quilt 13: Amy LeSeure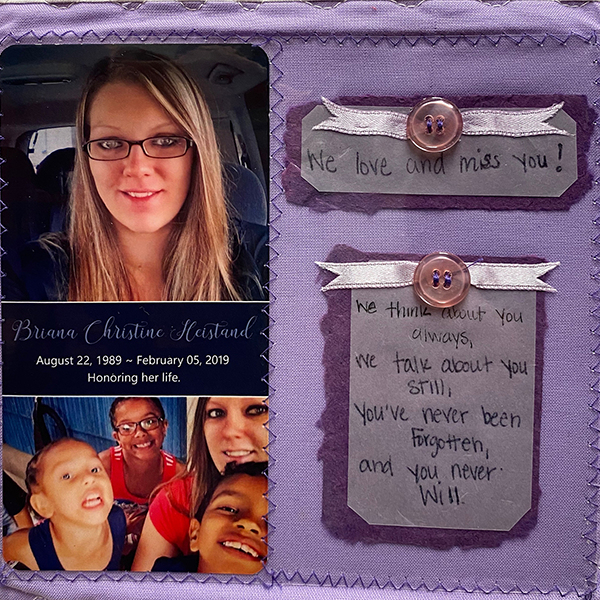 Quilt 13: Briana Heistand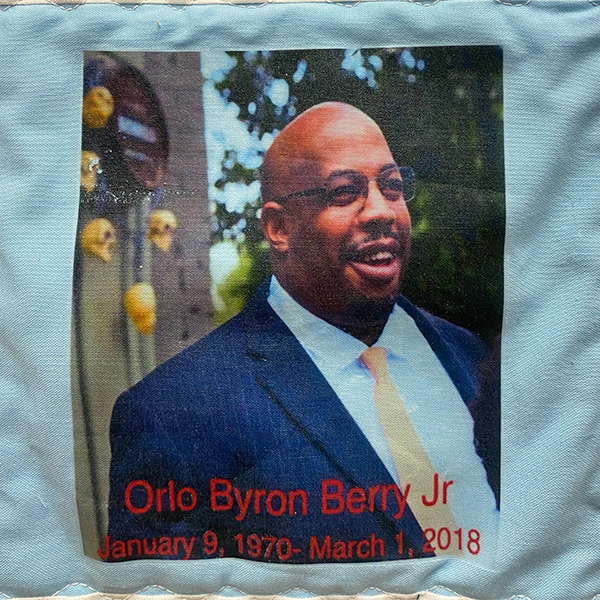 Quilt 13: Orlo Berry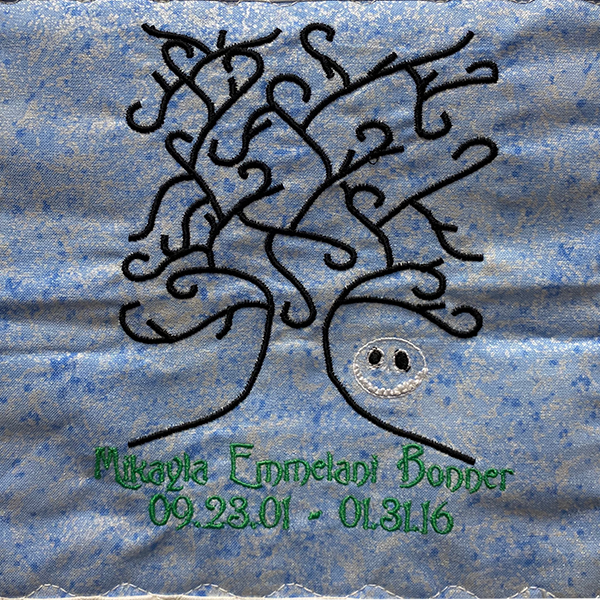 Quilt 13: Mikayla Bonner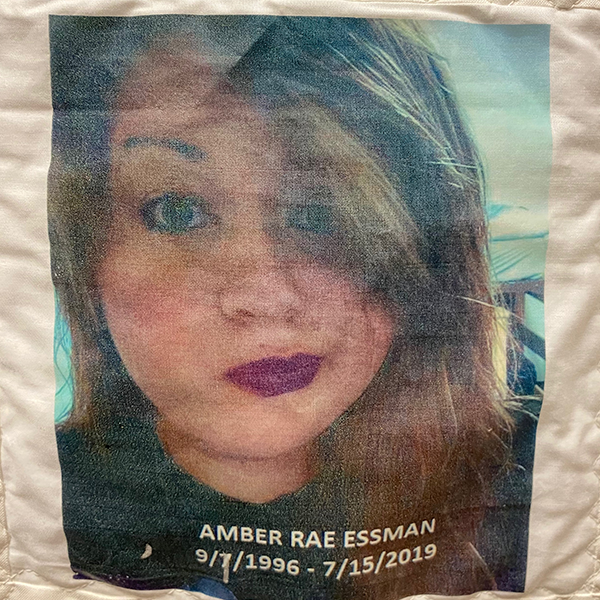 Quilt 13: Amber Essman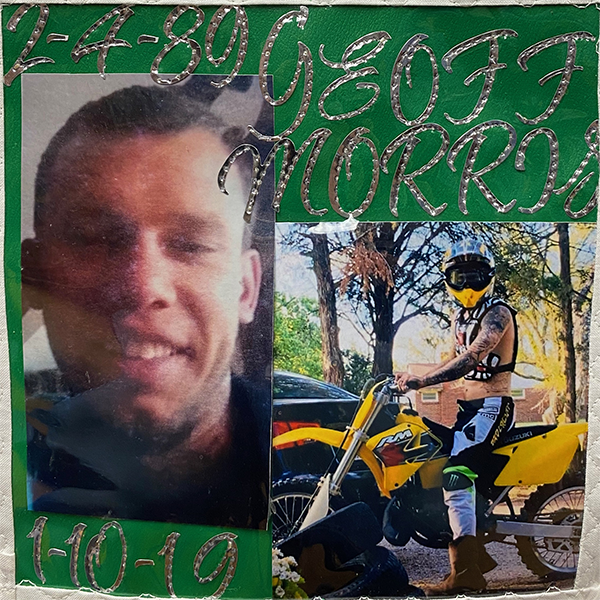 Quilt 13: Geoff Morris