At Midwest Transplant Network, we proudly work with donor families to create quilts in honor of loved ones who have given the gift of life through organ donation. These beautiful tributes to lifesaving donors travel with us to events throughout Kansas and western Missouri. They are a powerful symbol that helps raise awareness about organ, eye and tissue donation while honoring those individuals who have given gifts of life. View our donor memorial quilts below.
In order to be included in our Donor Memorial Quilts, quilt squares must meet specified guidelines. For more information, please contact us or view our FAQs.
Quilt 12
Scroll sideways to view whole quilt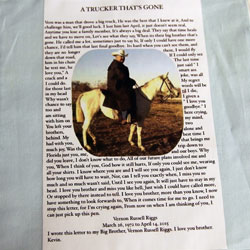 Quilt 12: Vernon Riggs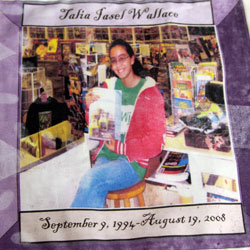 Quilt 12: Talia Wallace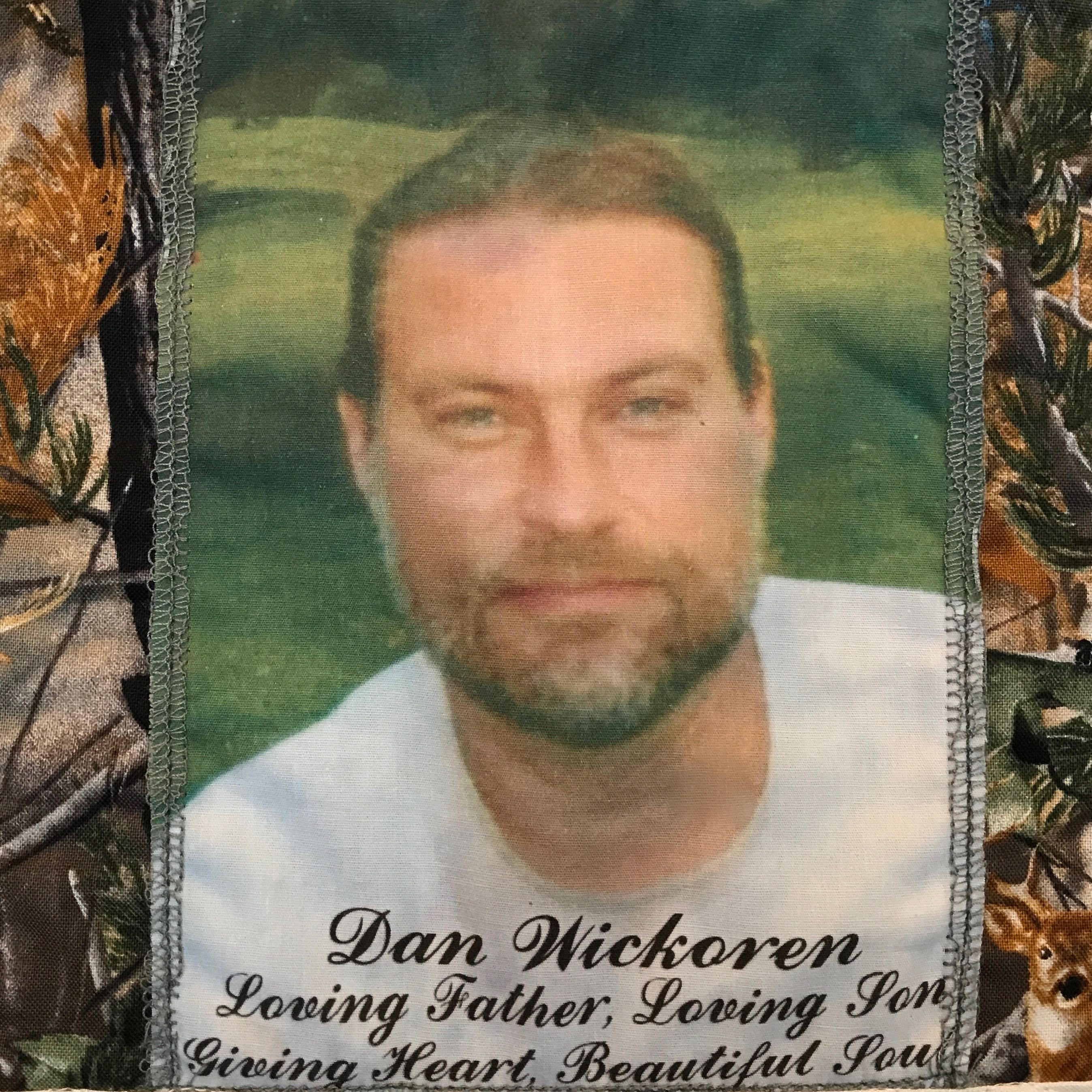 Quilt 12: Dan Wickoren
Those who knew Dan were blessed; he was completely honest, hardworking and kind. He was extremely giving and selfless. He understood love and loved deeply. He was and continues to be an extremely positive force in the lives of those in his family. He had a gift with people and loved to provide ways to better their lives, to bring out the good. Most everyone who was a part of Dan's life became better people due to his presence. People were attracted to his humble ways, kind soul and realness. He was extremely funny and witty. He understood what was important in life and tended to those he loved with a nurturing way. He loved to cook for his family and provided so many beautiful family vacations for his children, Nathan, Jacob and Sarah Rose, as well as stepson Matthew. He also helped raise his stepchildren Samantha and Jesse. He chose to be there for all of his children and stepchildren, to love them and provide a better life for them. He loved his wonderful mother and father. He provided strength and stability to his entire family due to his ability to always work toward making their lives fun and happy; it was very important to him to be that strong and loving presence in their lives.
He worked closely with his brother Richard as a business partner and friend, helping carry that business to the success that it is. He loved spending time with his brother Joel at their parents' house in Paola, with many late night talks and days filled with playing horseshoes, going down by the river and eating wonderful food. Dan has strong and capable brothers, Mark, Marty and Eric, who live in Minnesota and are also the backbone of this family, caring for their parents and raising wonderful children. His sisters, Aida and Carmen, were loved and respected by him as well. He felt blessed to have his large and loving family.
He had a beautiful and deep bond with Renee lasting over a decade. They helped each other through difficult times and helped raise their children together. They loved, respected and understood each other and were able to enjoy the most important times together — family life with their children.
Dan always gave to those he loved and without being asked because he wanted to provide comfort and happiness to those around him. Dan also gave after he departed to others to provide a better life for them as well as their families.
The Wickoren family is honored to have had a man like him tend to our family. We feel comfort knowing he chose to love his fellow man and help make an impact.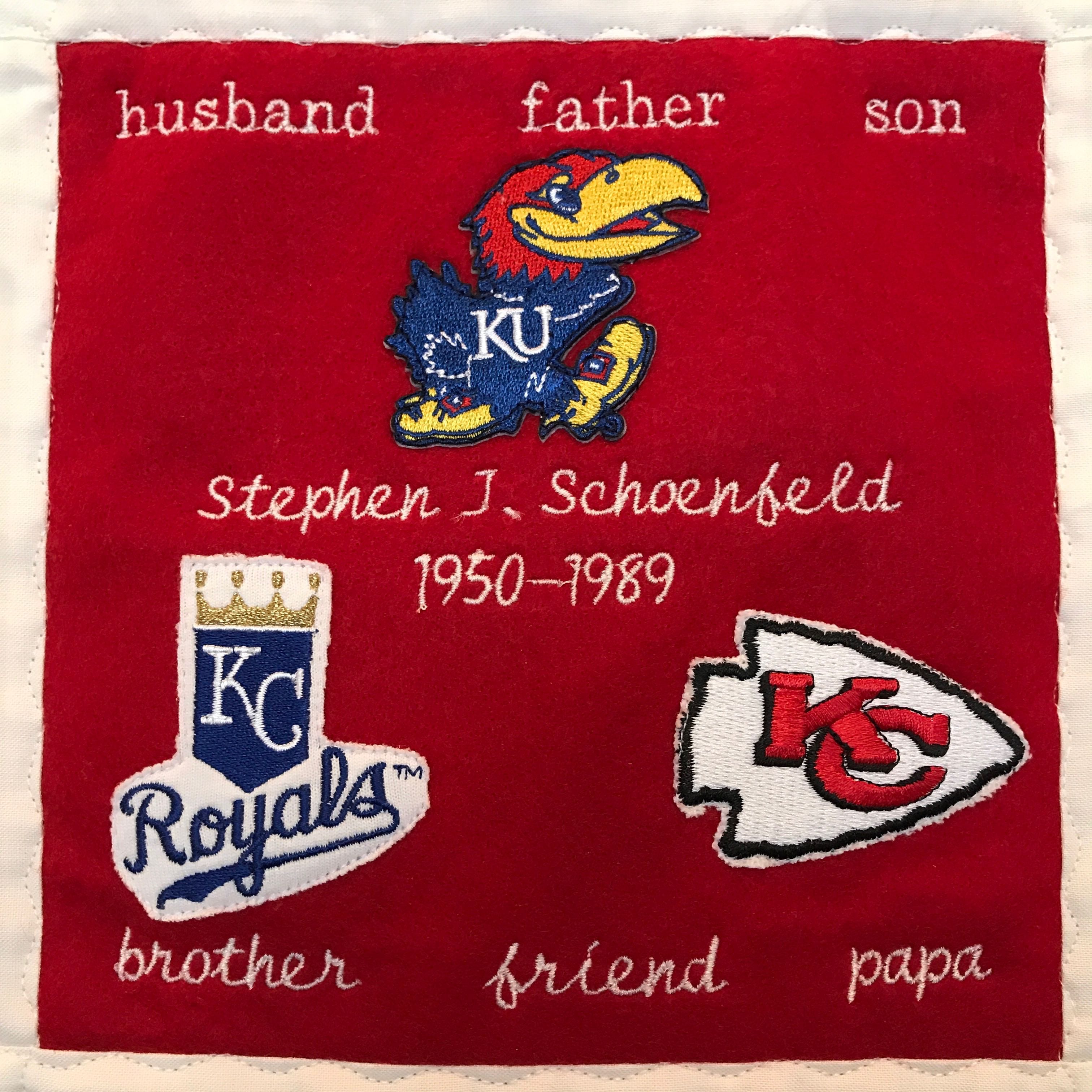 Quilt 12: Stephen Schoenfeld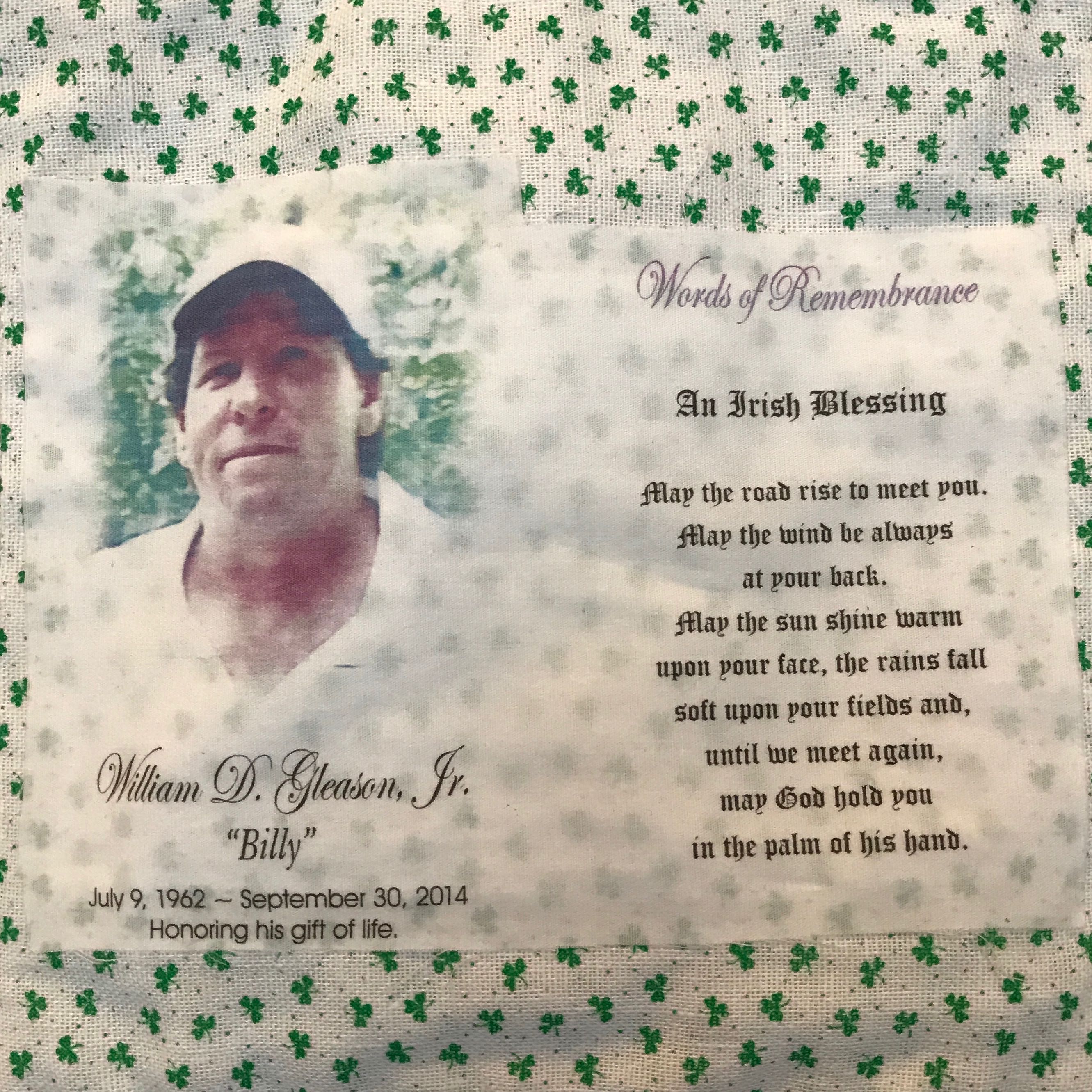 Quilt 12: William Gleason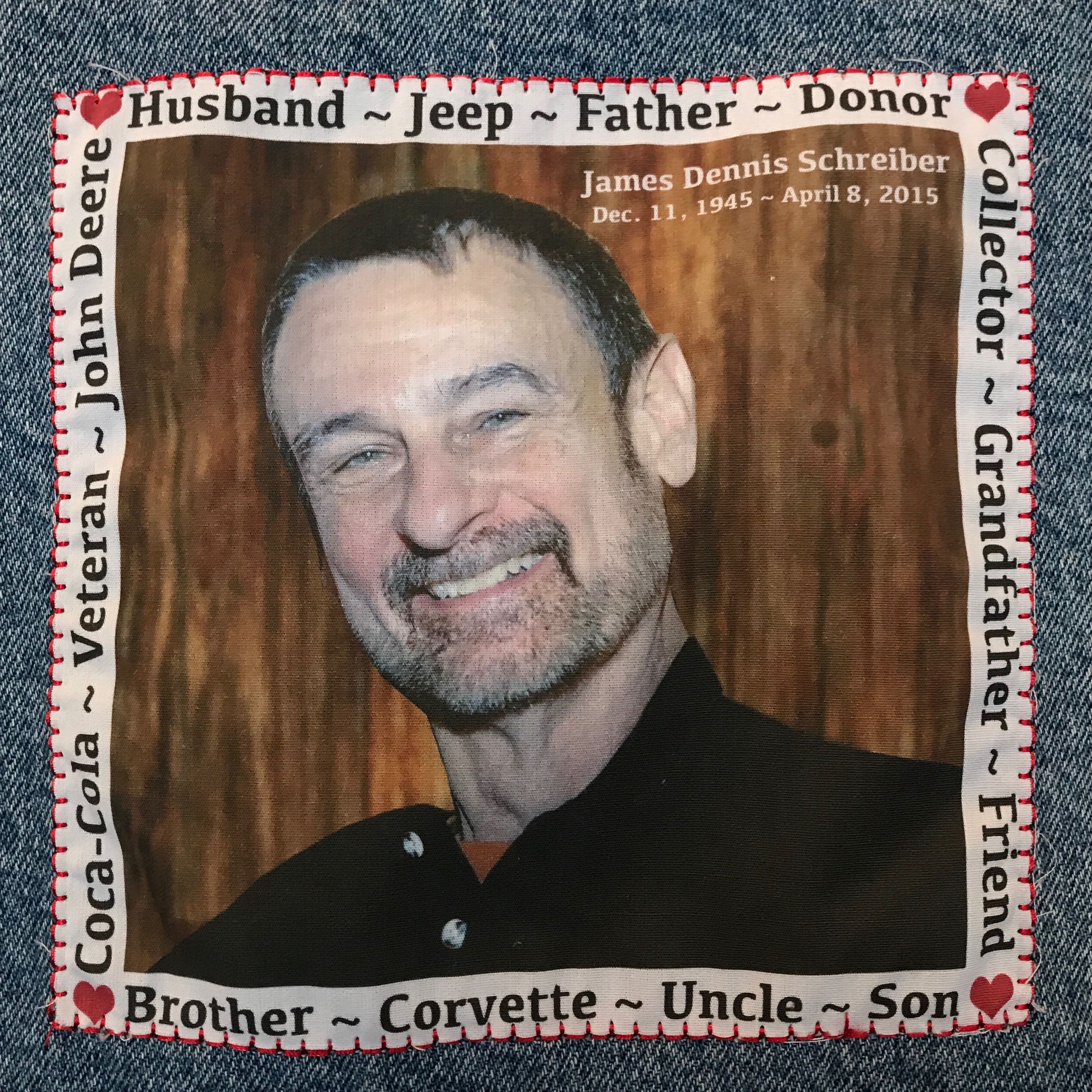 Quilt 12: James Schreiber
Jim was cherished as a husband, dad, brother, uncle and, since Addy's birth, a grandpa. He was loved and respected by those who knew him, and will be warmly remembered for his hearty laugh, his hand — outstretched in greeting or extending his help — and his unwavering moral compass. His sense of responsibility to his family, friends and co-workers was unmistakable and ever-present. He was a man who genuinely cared.
Jim served stateside in the U.S. Army during the Vietnam War. Born in Kansas City, Missouri, he lived and worked in the metropolitan area all his life. After 19 years with Armco Steel, he began an even longer career at Coca-Cola, where, after 31 years, he was still employed, actively contributing (remotely), for the good of the team, the company and his friends.
He loved beautiful cars, loud music, fast cars, technology and CARS! He could fix, build, remodel or design anything. He was talented and creative — he was a dreamer. He could motivate, direct, encourage or advise — he was a leader. He was a comedian and a storyteller — he was fun!
Survived by Sherry, his best friend, high school sweetheart and wife of more than 45 years; their son, Mike, and his wife, Amanda; and the light of his life, his granddaughter, Adelin. His sister, Diane Jacob; nephews, David and Rick Reinsel and their families; sister-in-law, Jennifer Cutler; niece, Courtney Cutler; brother-in-law, Rob Winett and his family were all devoted fans and admirers of Jim's iron will and soft heart.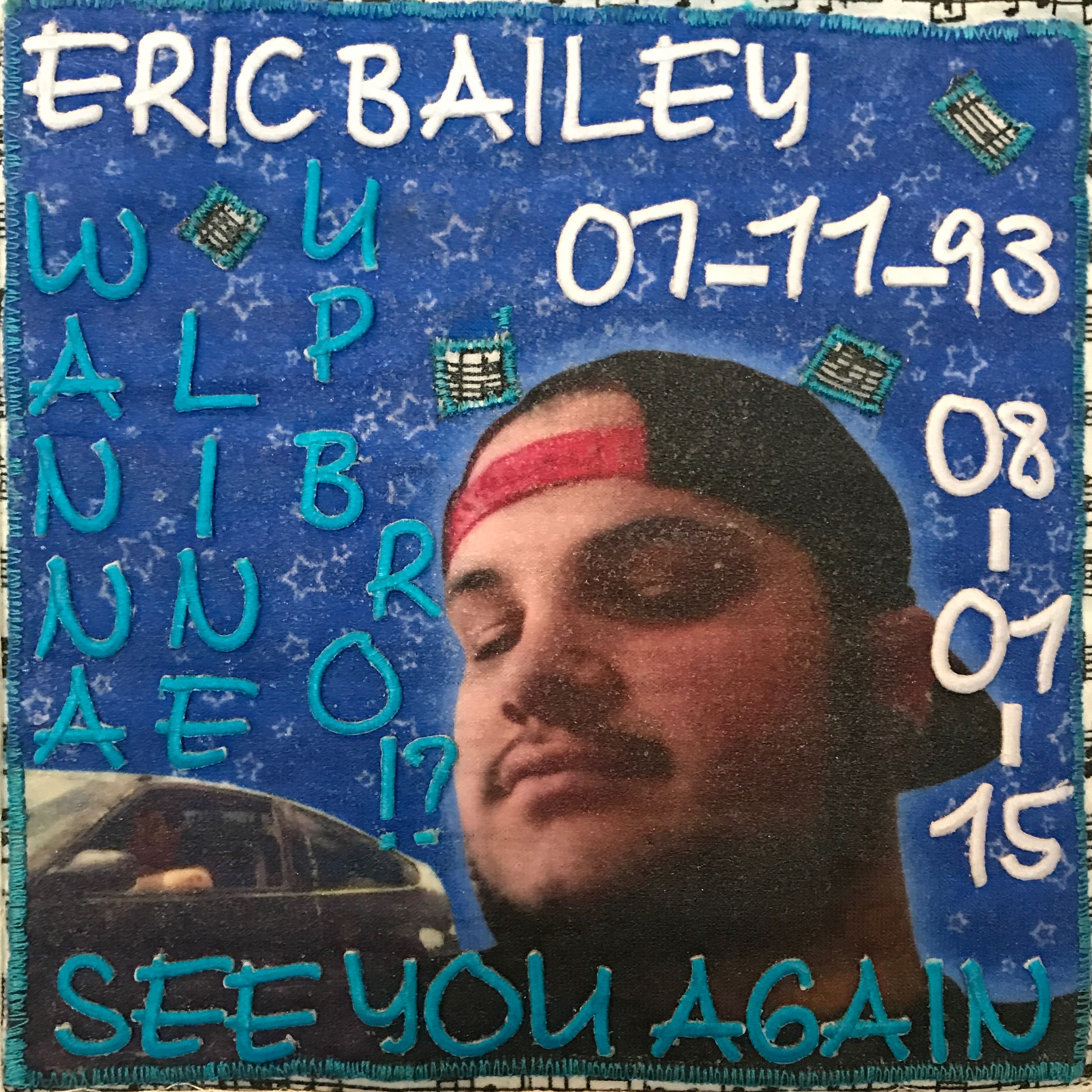 Quilt 12: Eric Bailey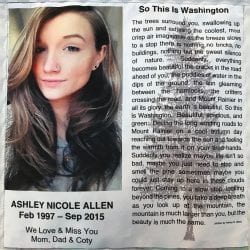 Quilt 12: Ashley Allen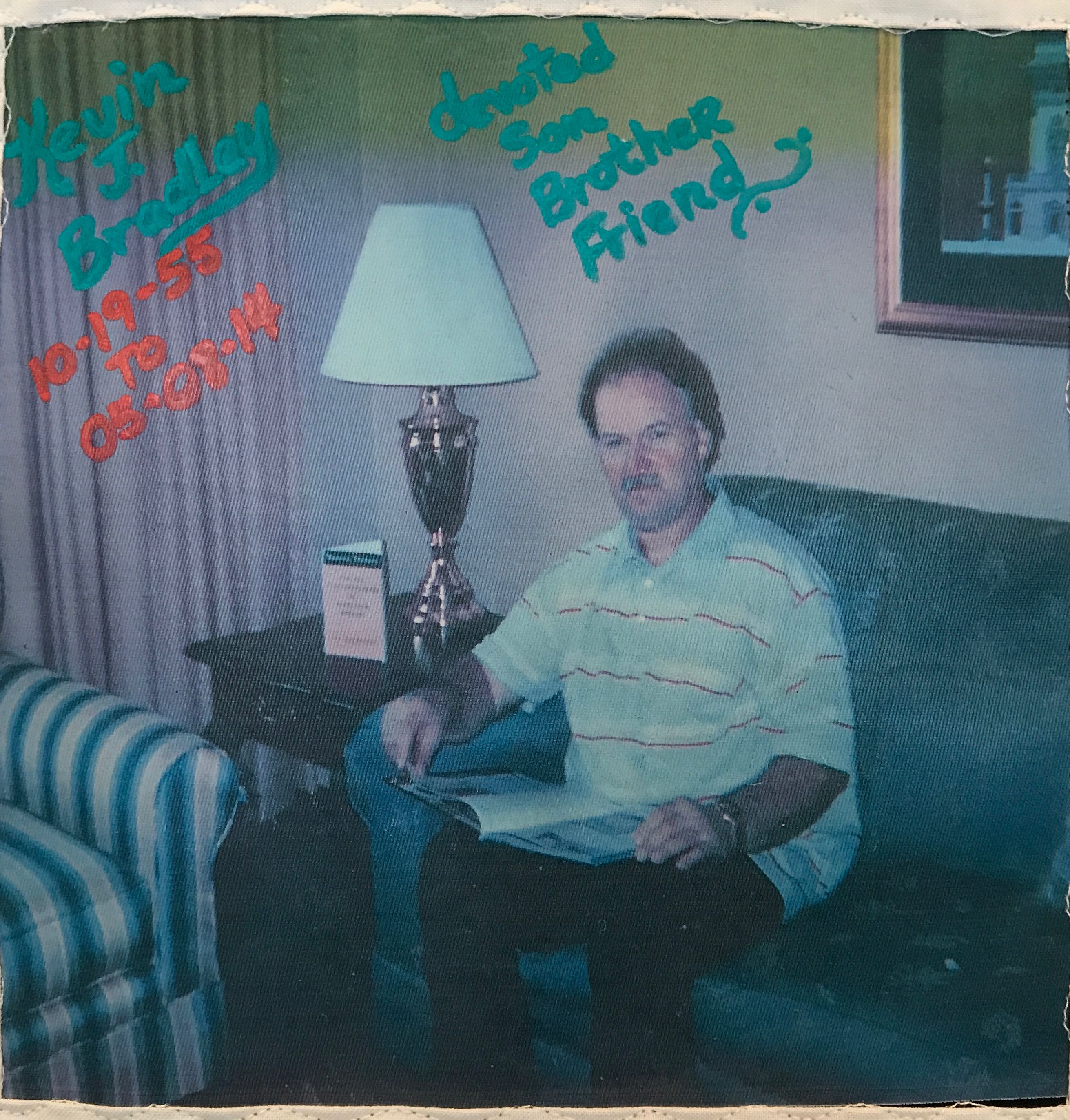 Quilt 12: Kevin Bradley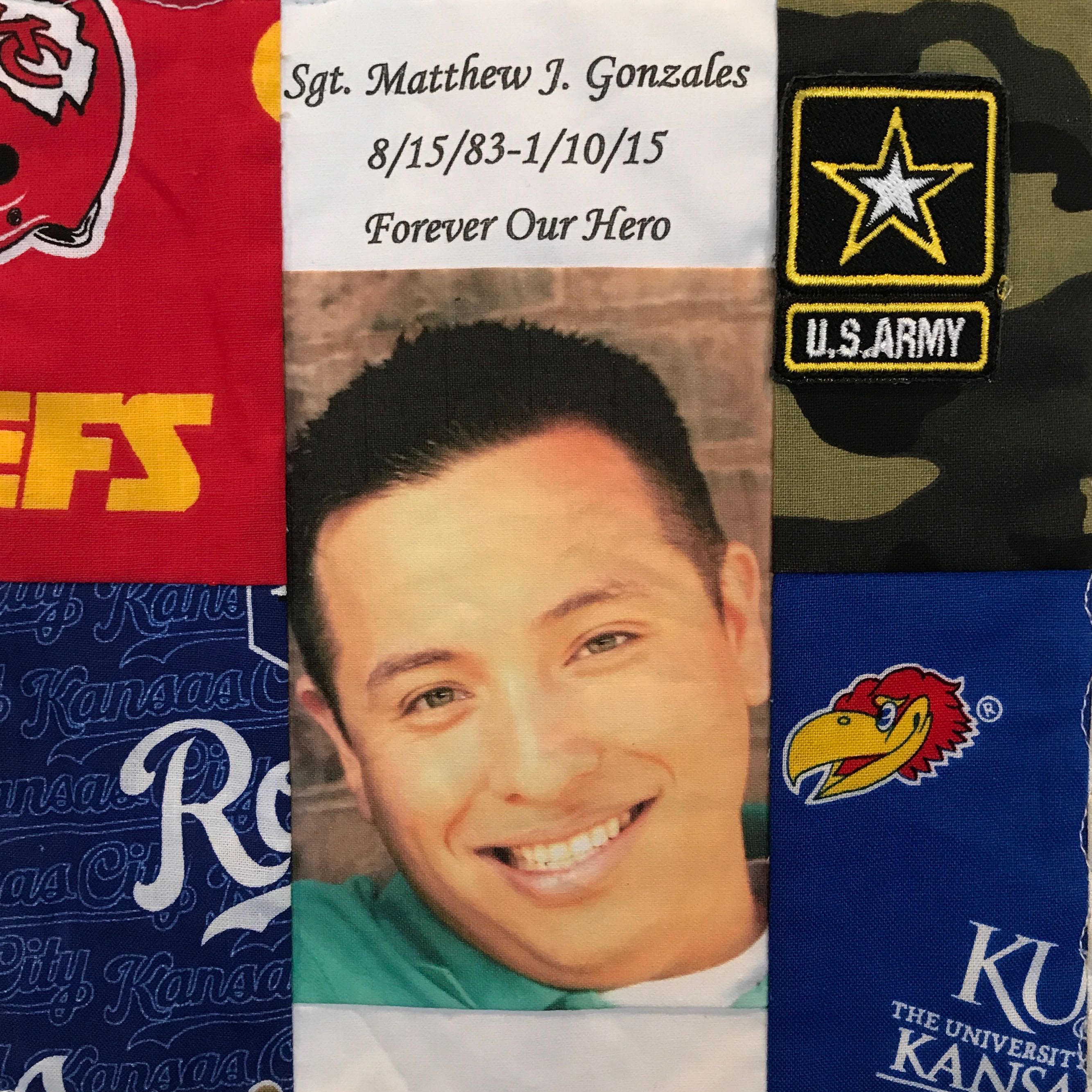 Quilt 12: Sgt. Matthew Gonzales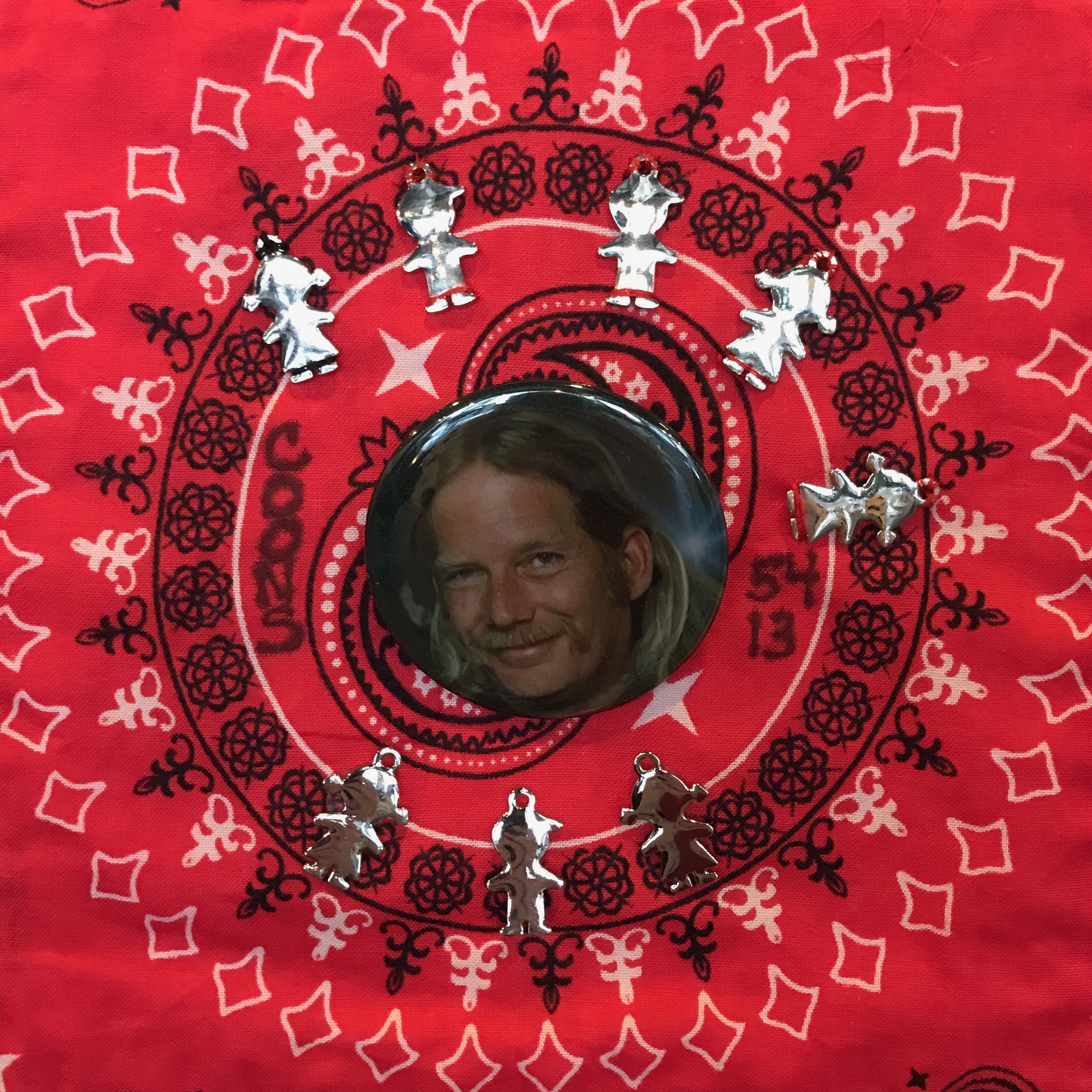 Quilt 12: Corky Coons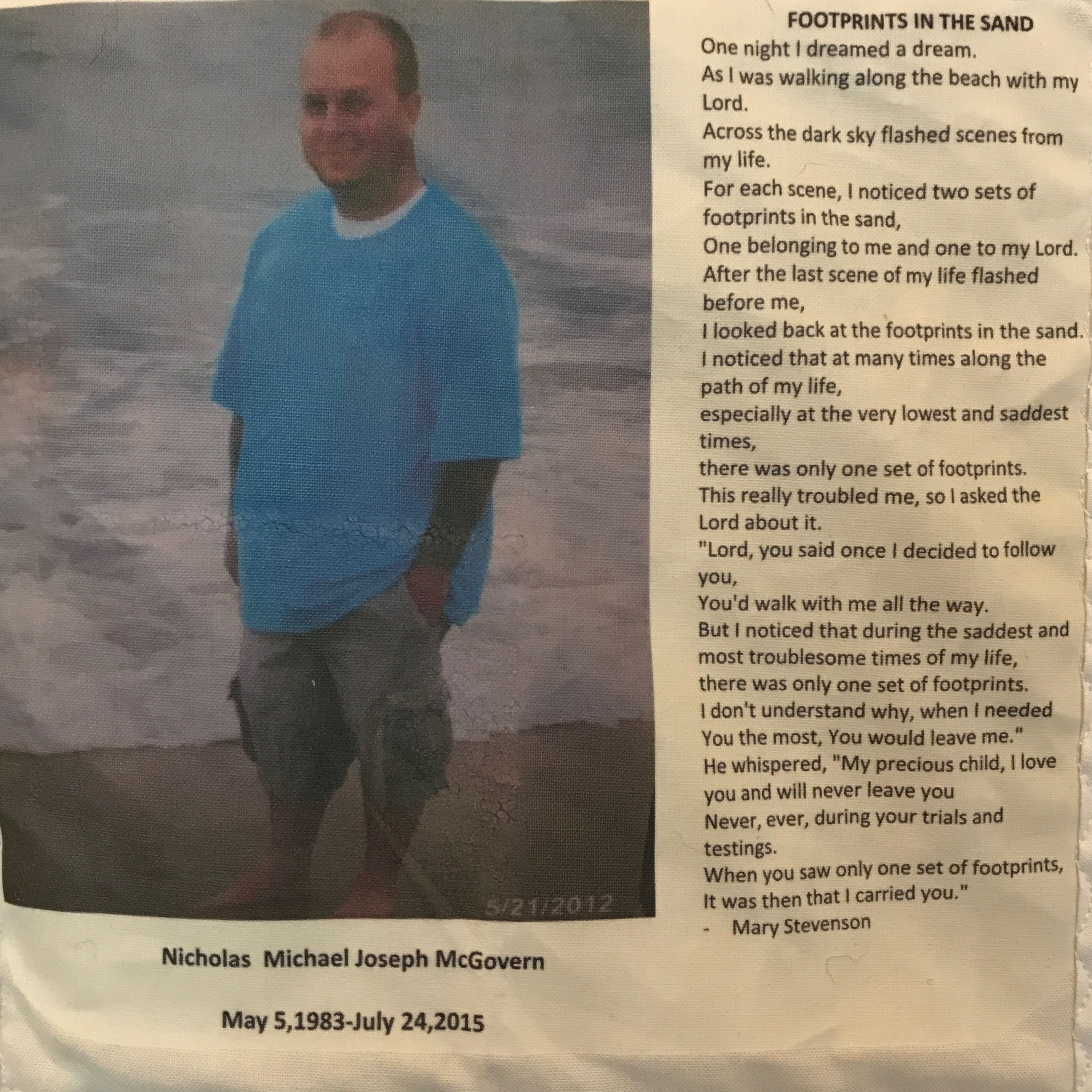 Quilt 12: Nicholas McGovern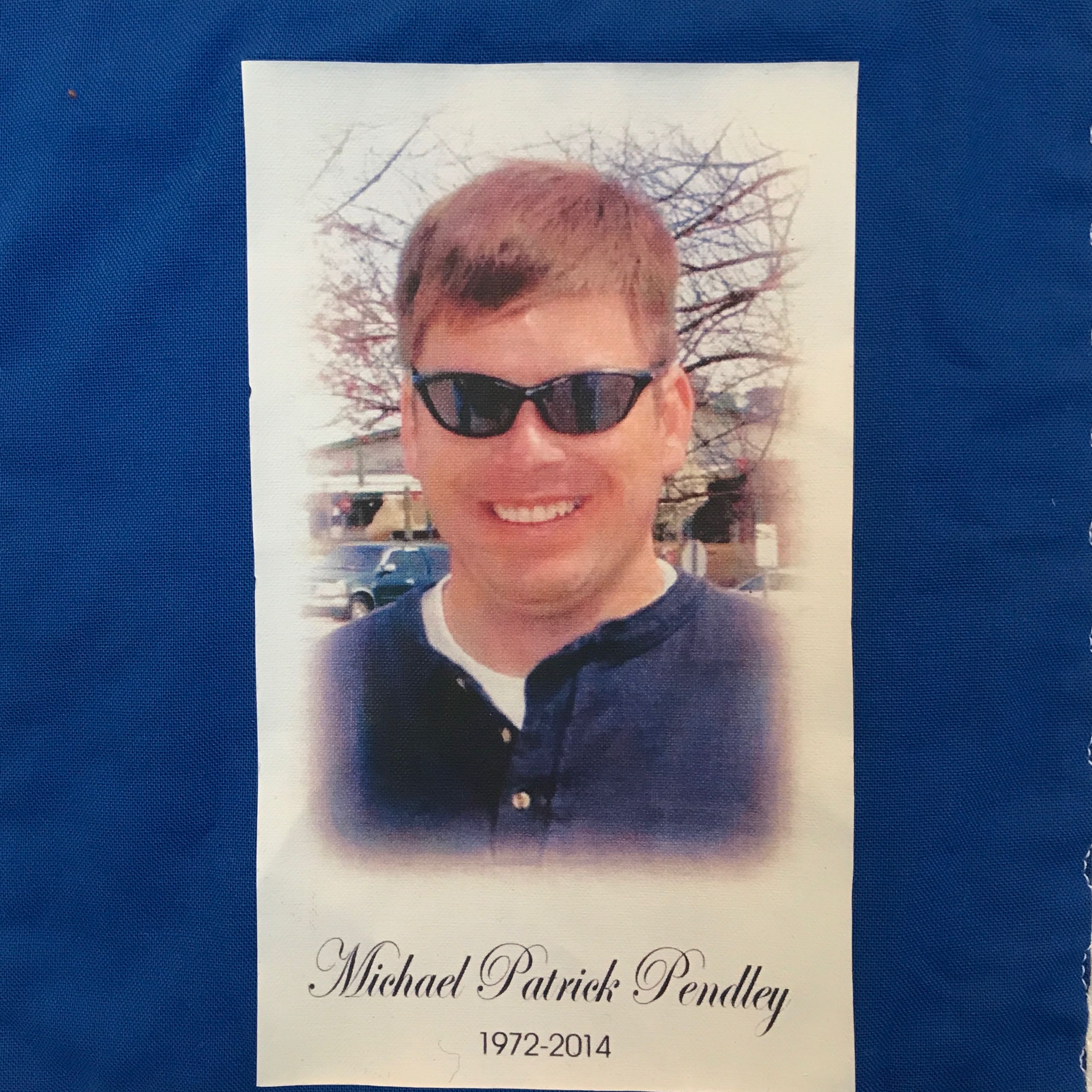 Quilt 12: Michael Pendley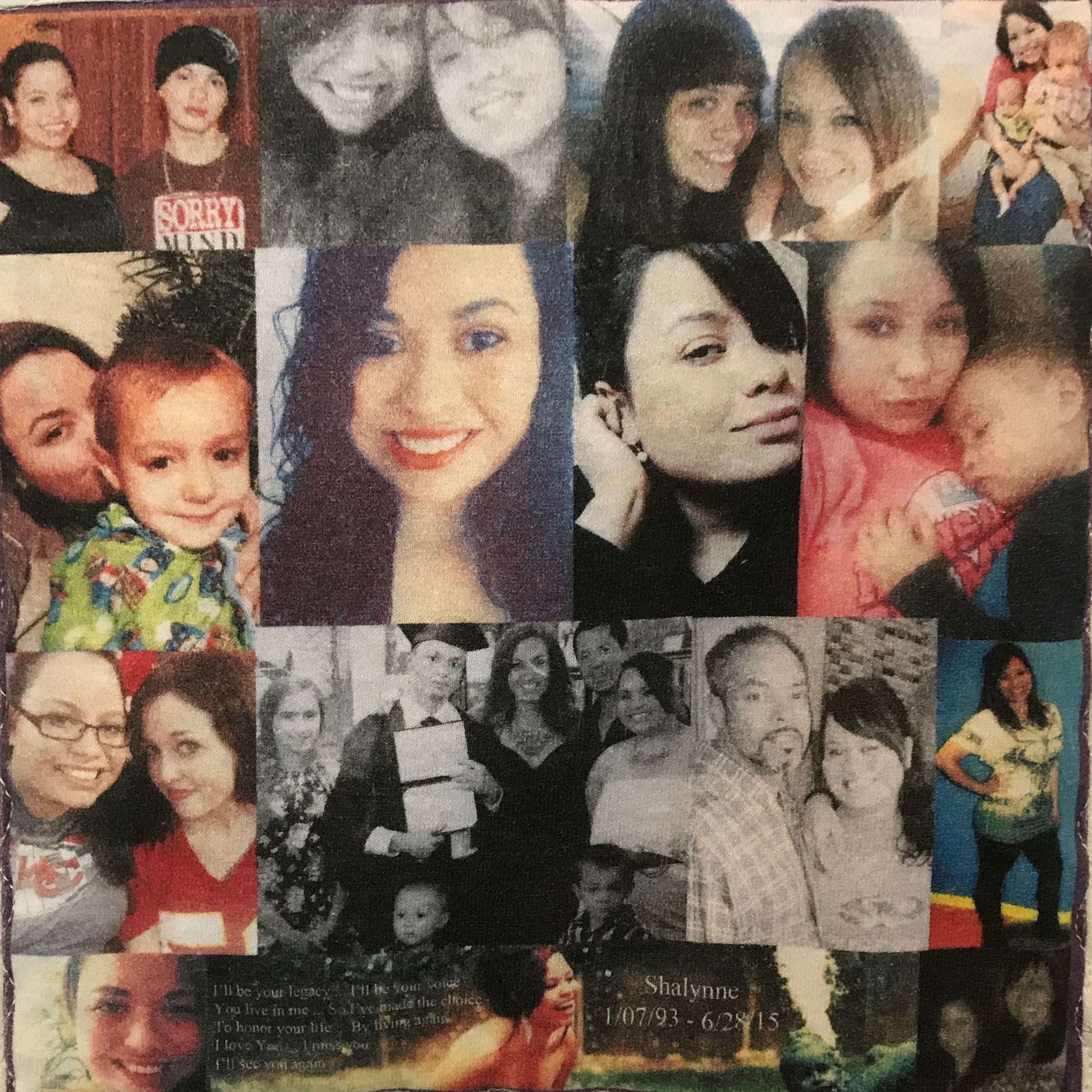 Quilt 12: Shalynne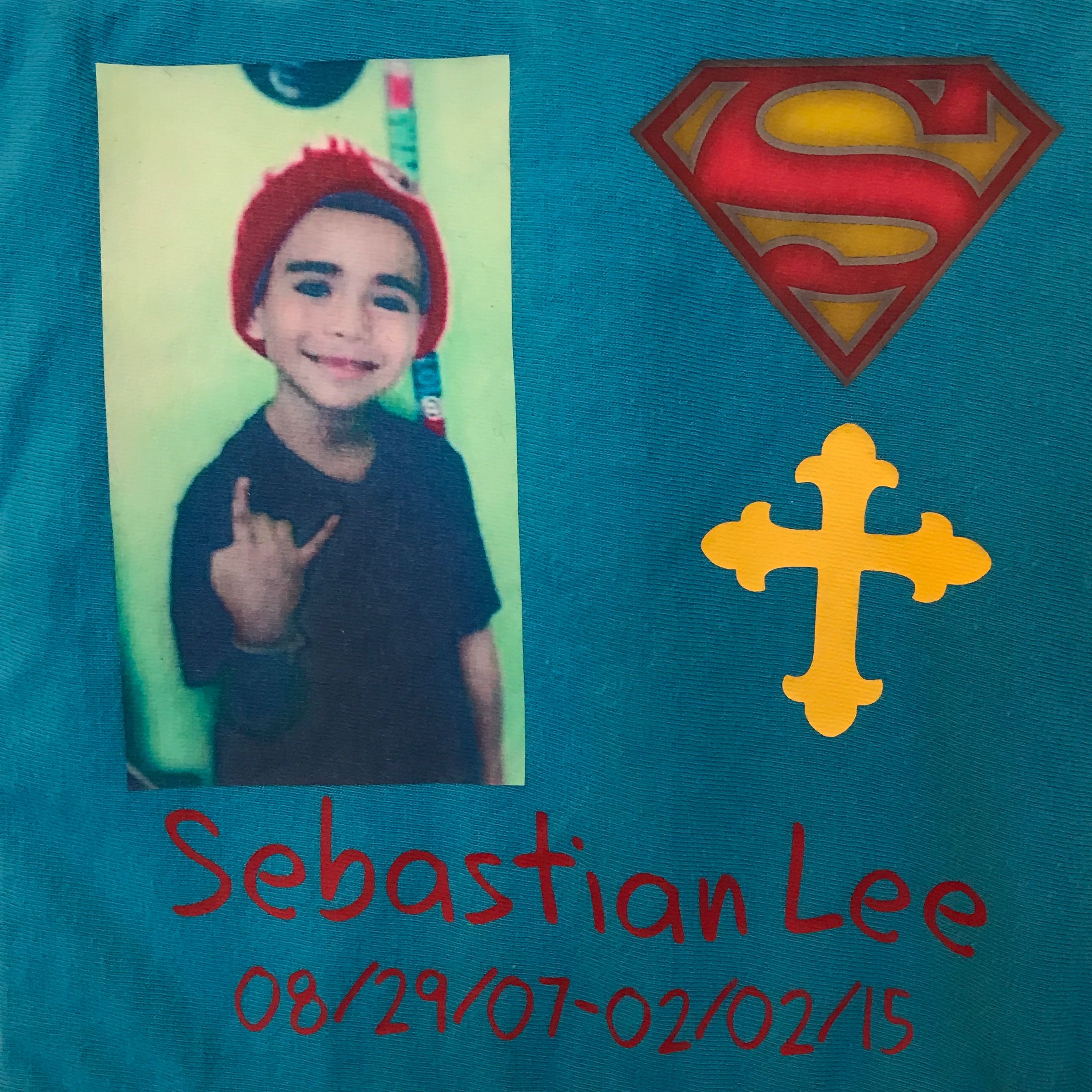 Quilt 12: Sebastian Lee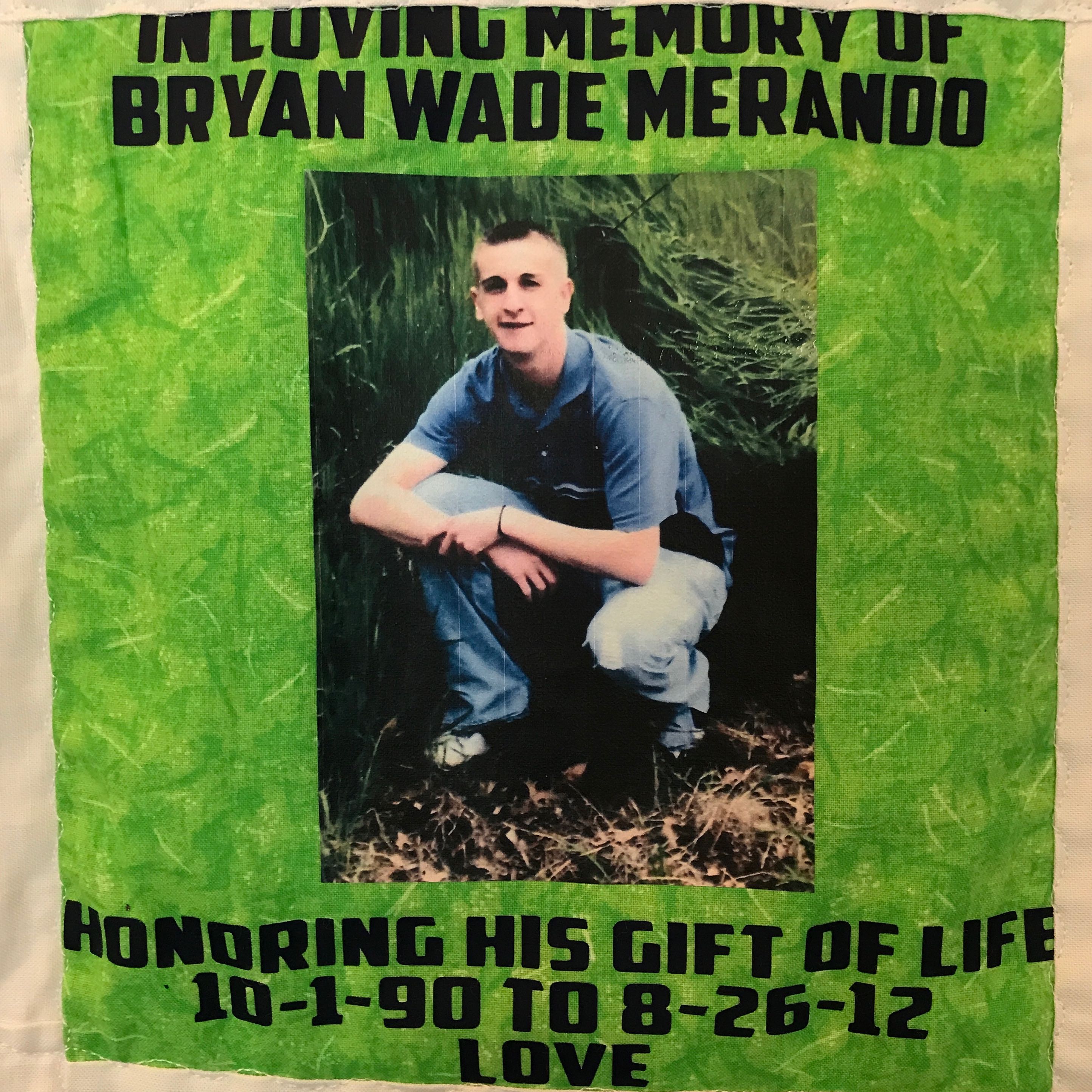 Quilt 12: Bryan Merando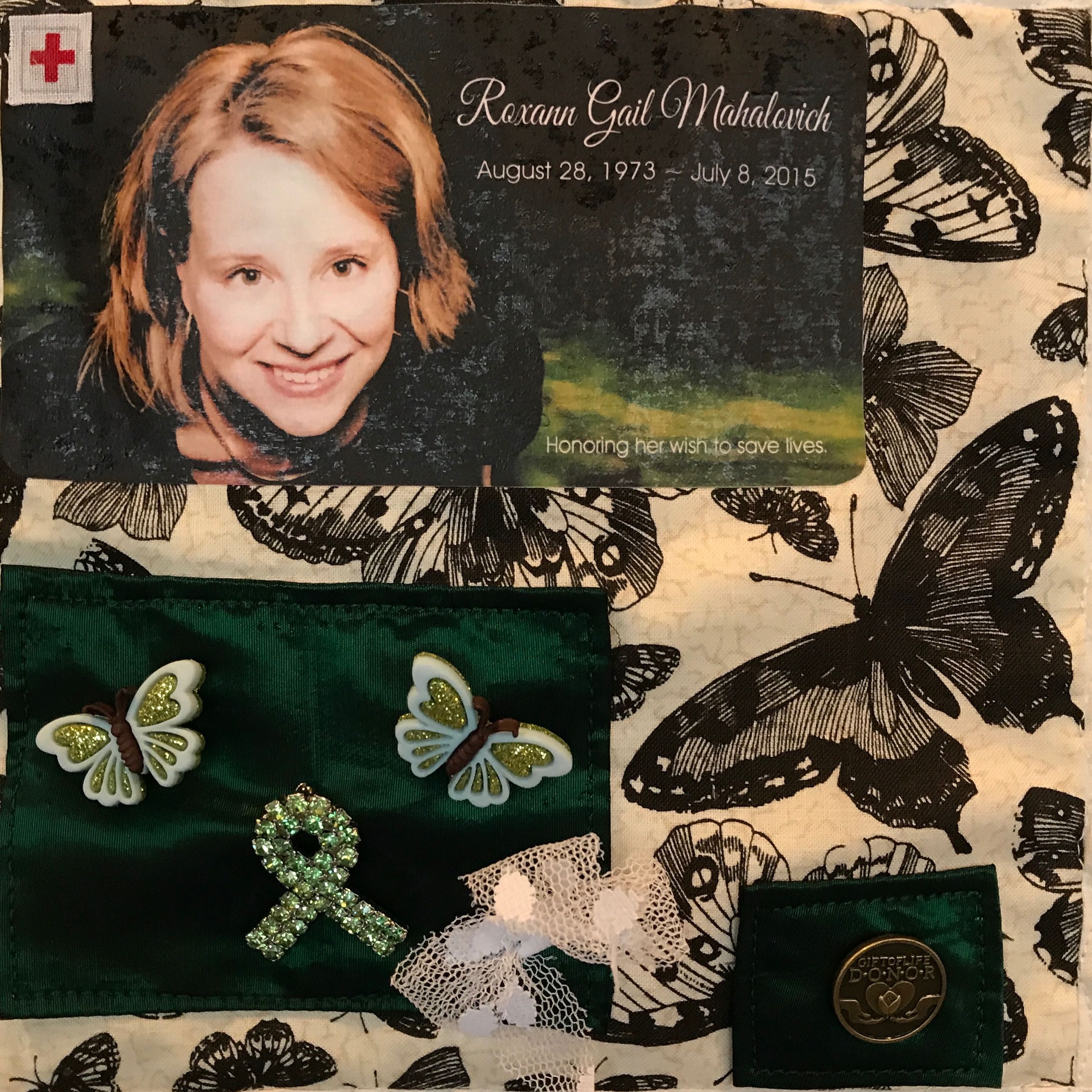 Quilt 12: Roxannn Mahalovich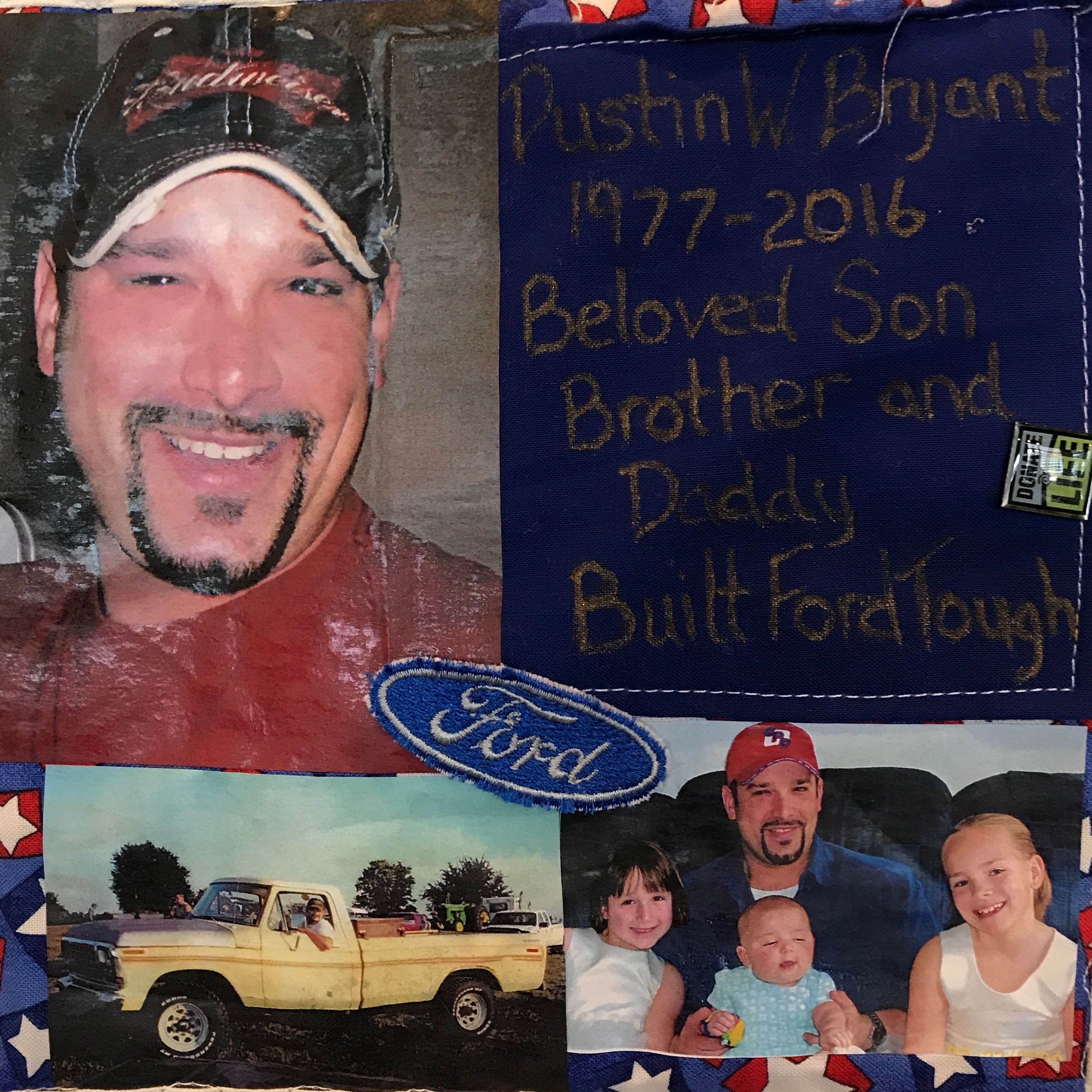 Quilt 12: Dustin Bryant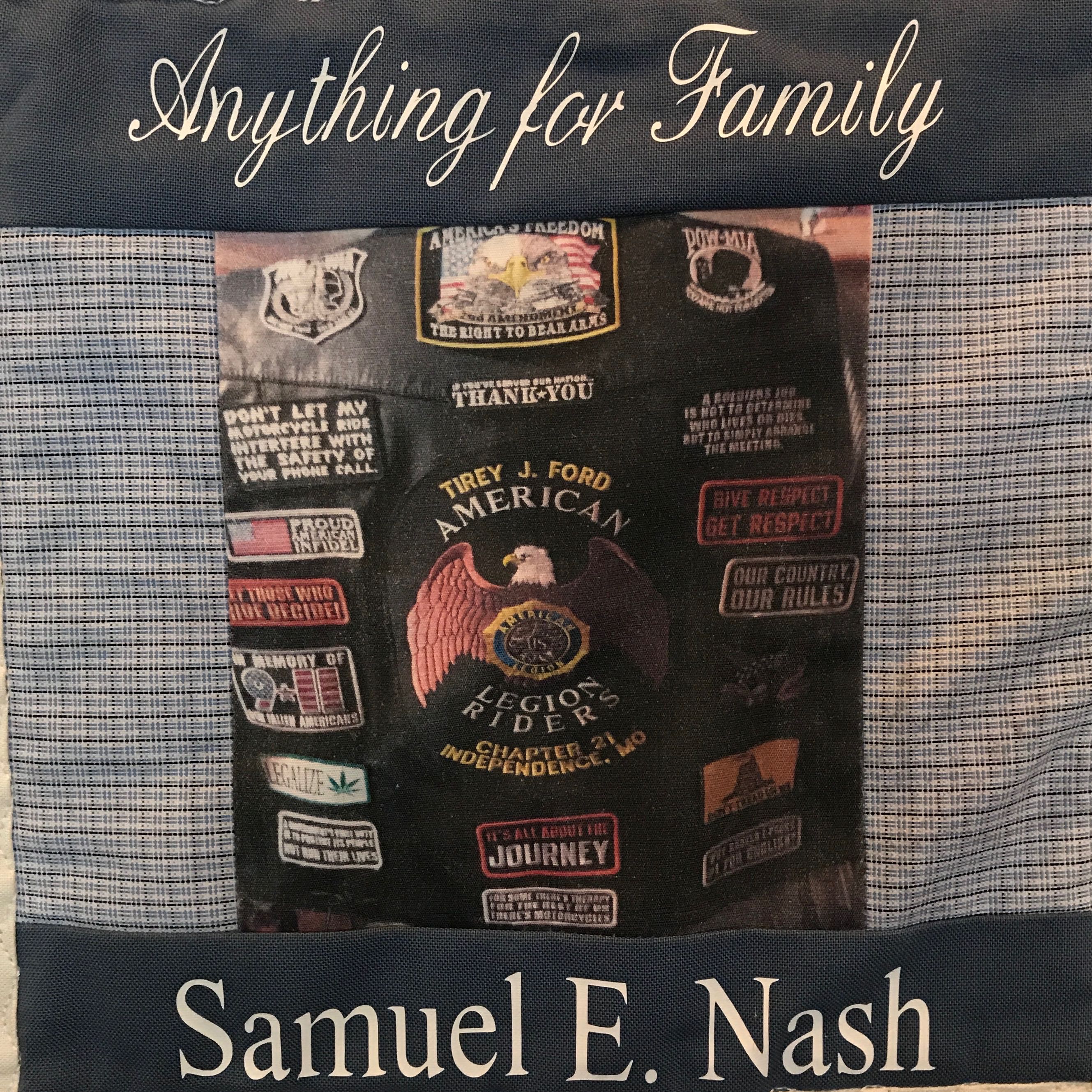 Quilt 12: Samuel Nash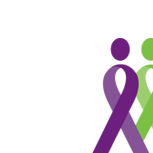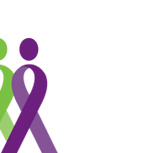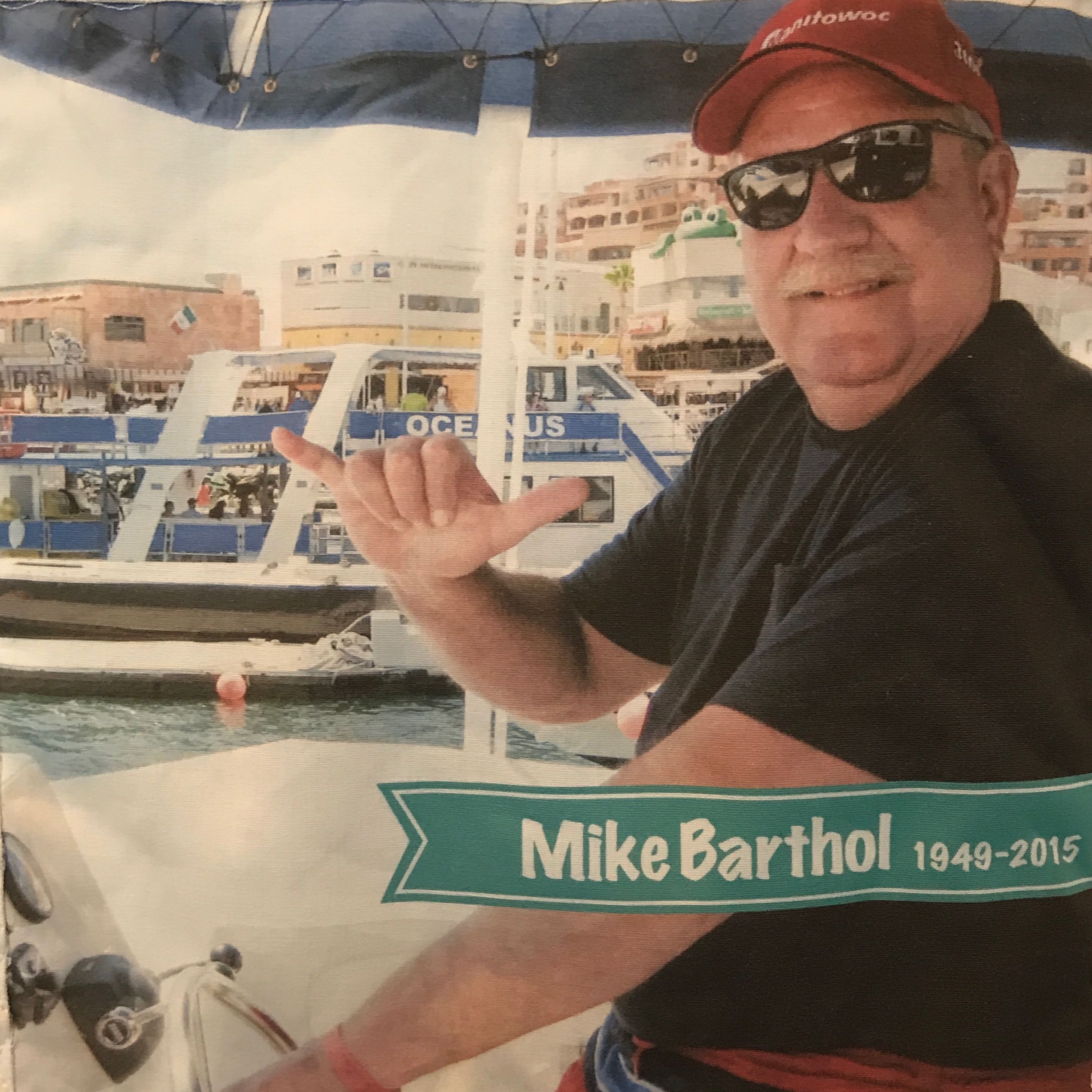 Quilt 12: Mike Barthol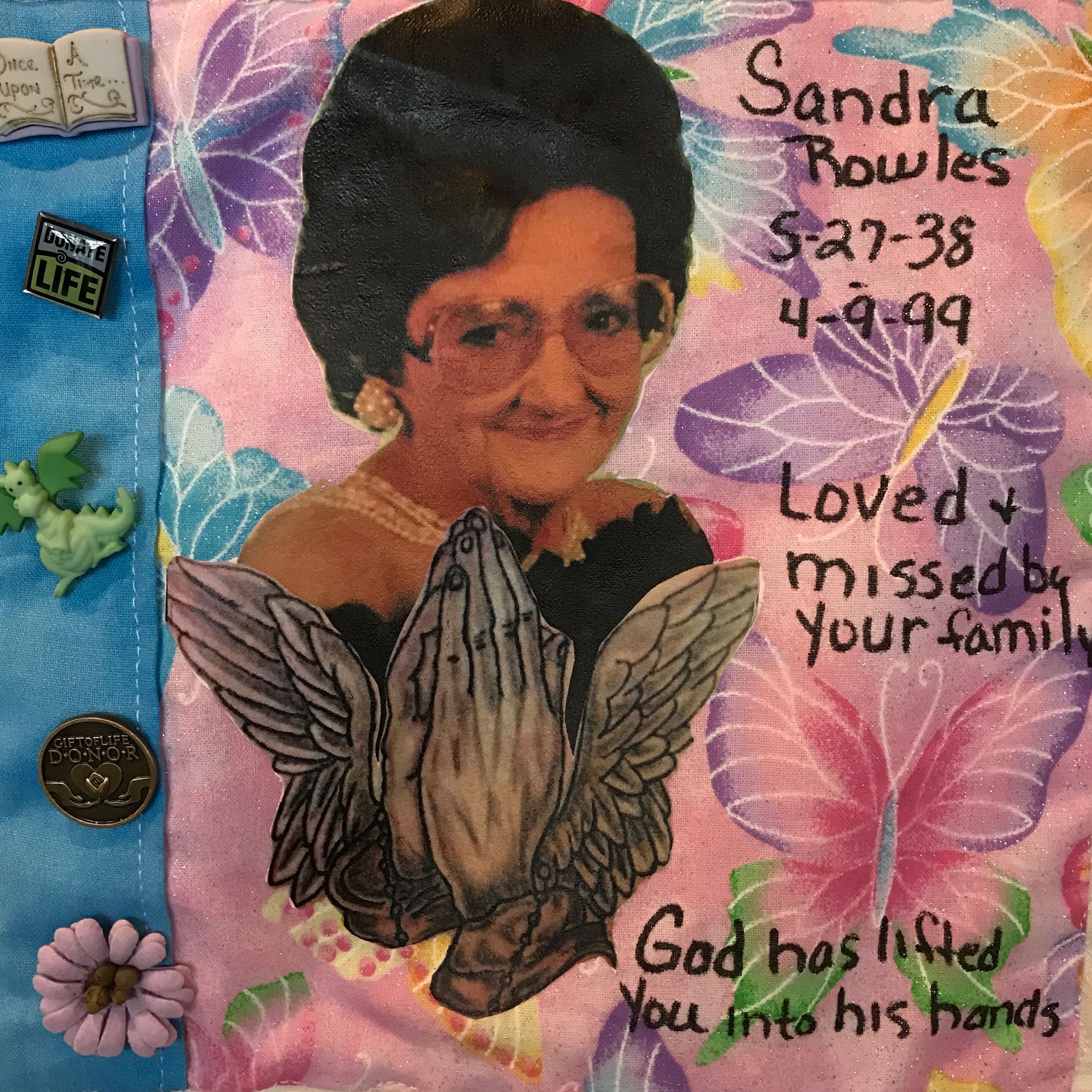 Quilt 12: Sandra Rowles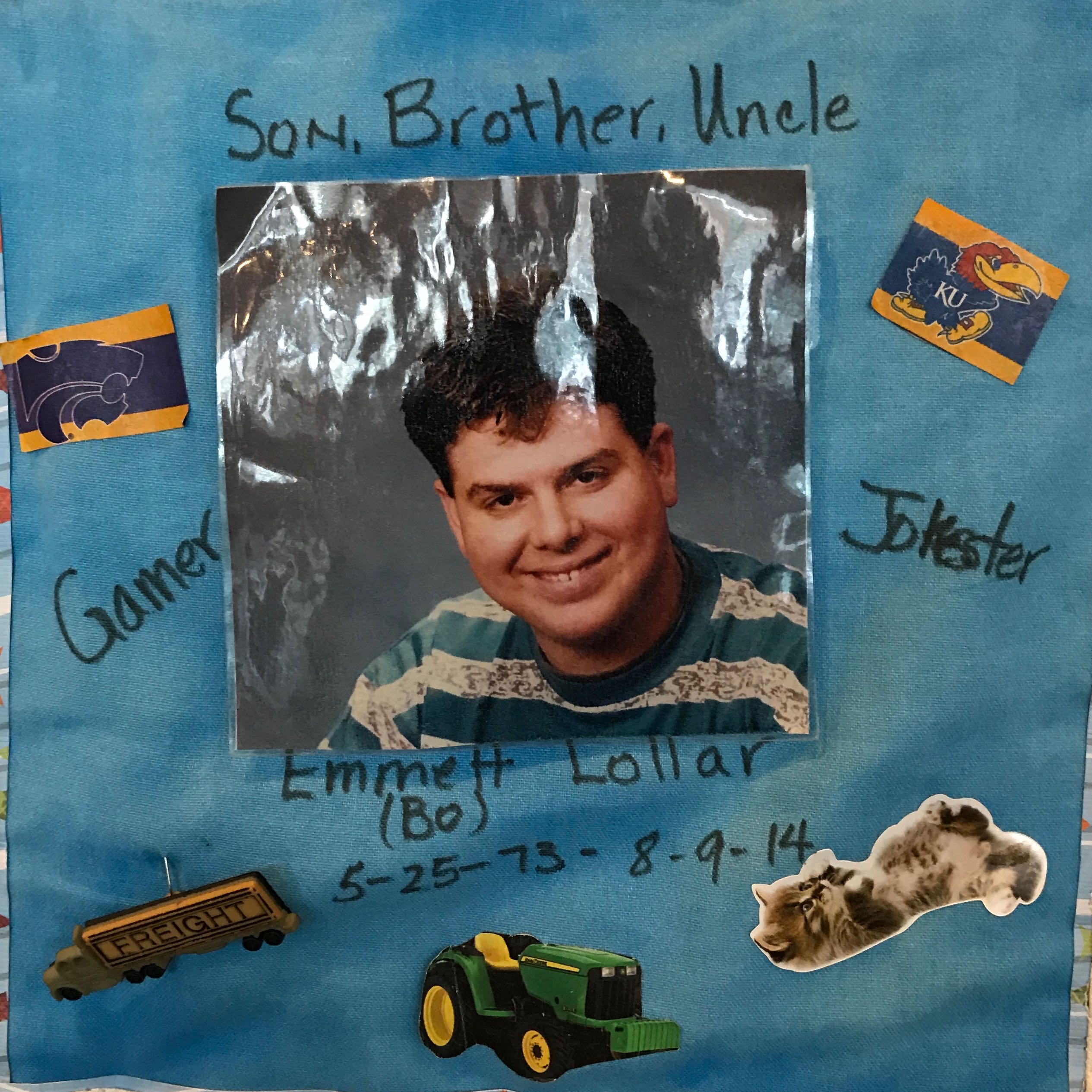 Quilt 12: Emmet Lollar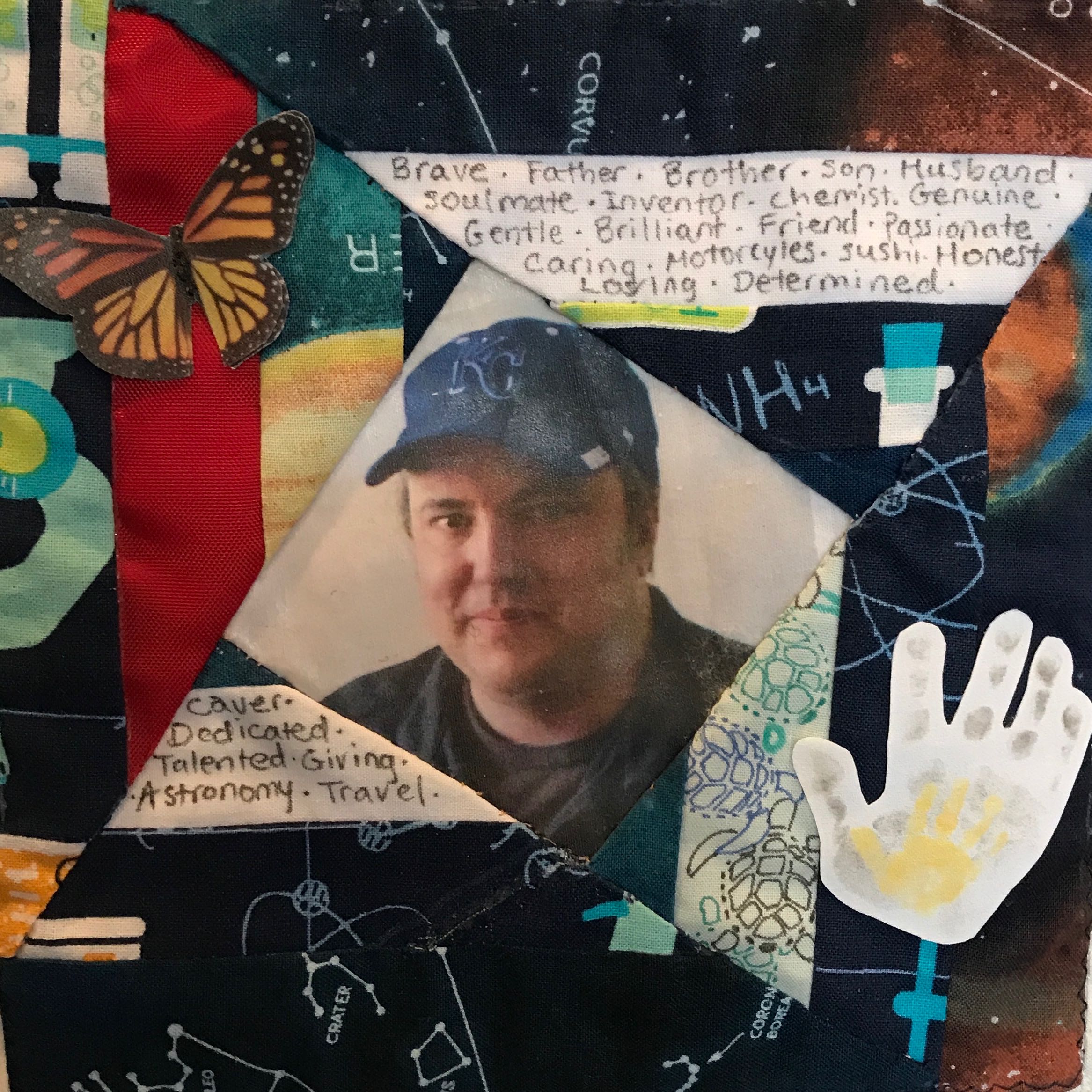 Quilt 12: Michael Smoker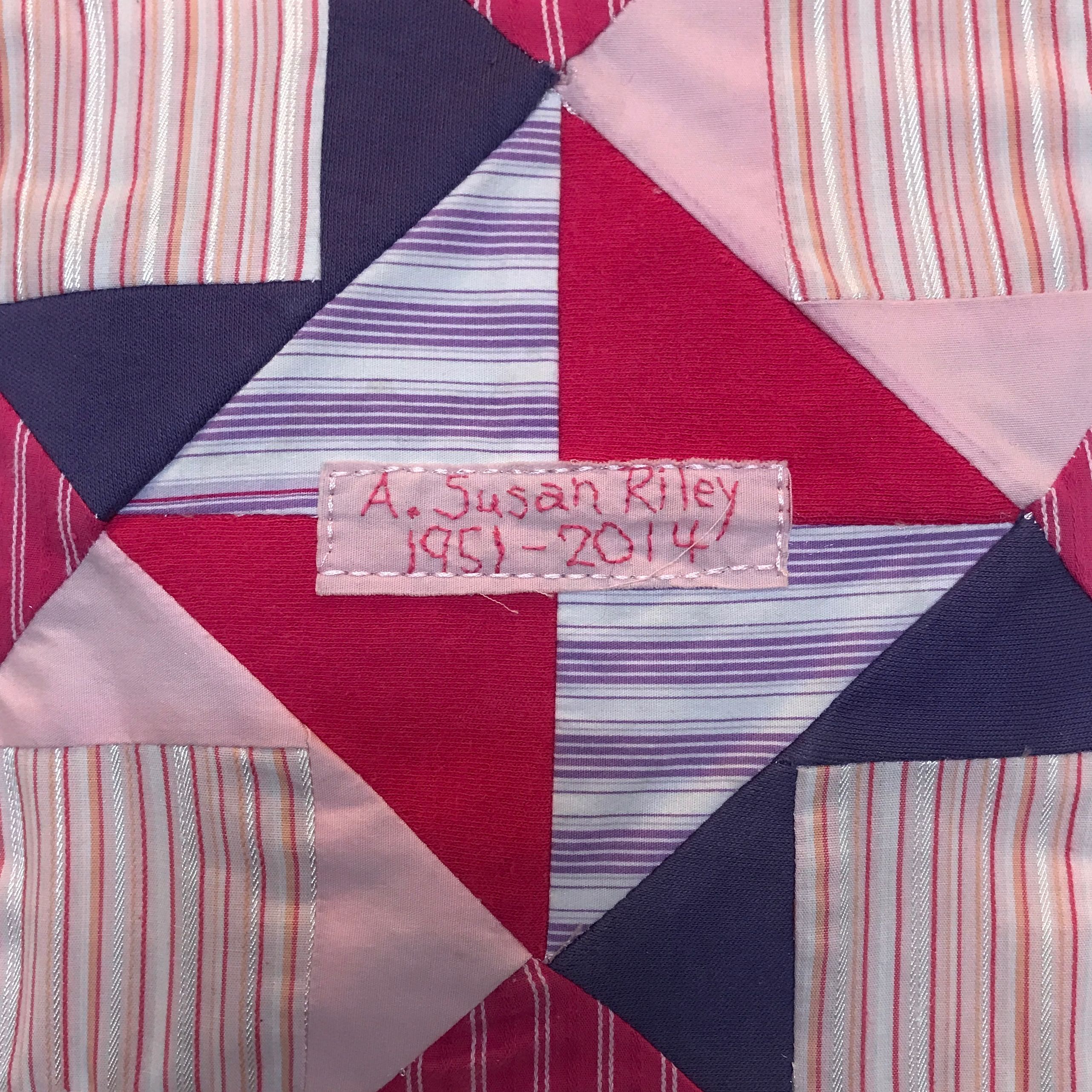 Quilt 12: Susan Riley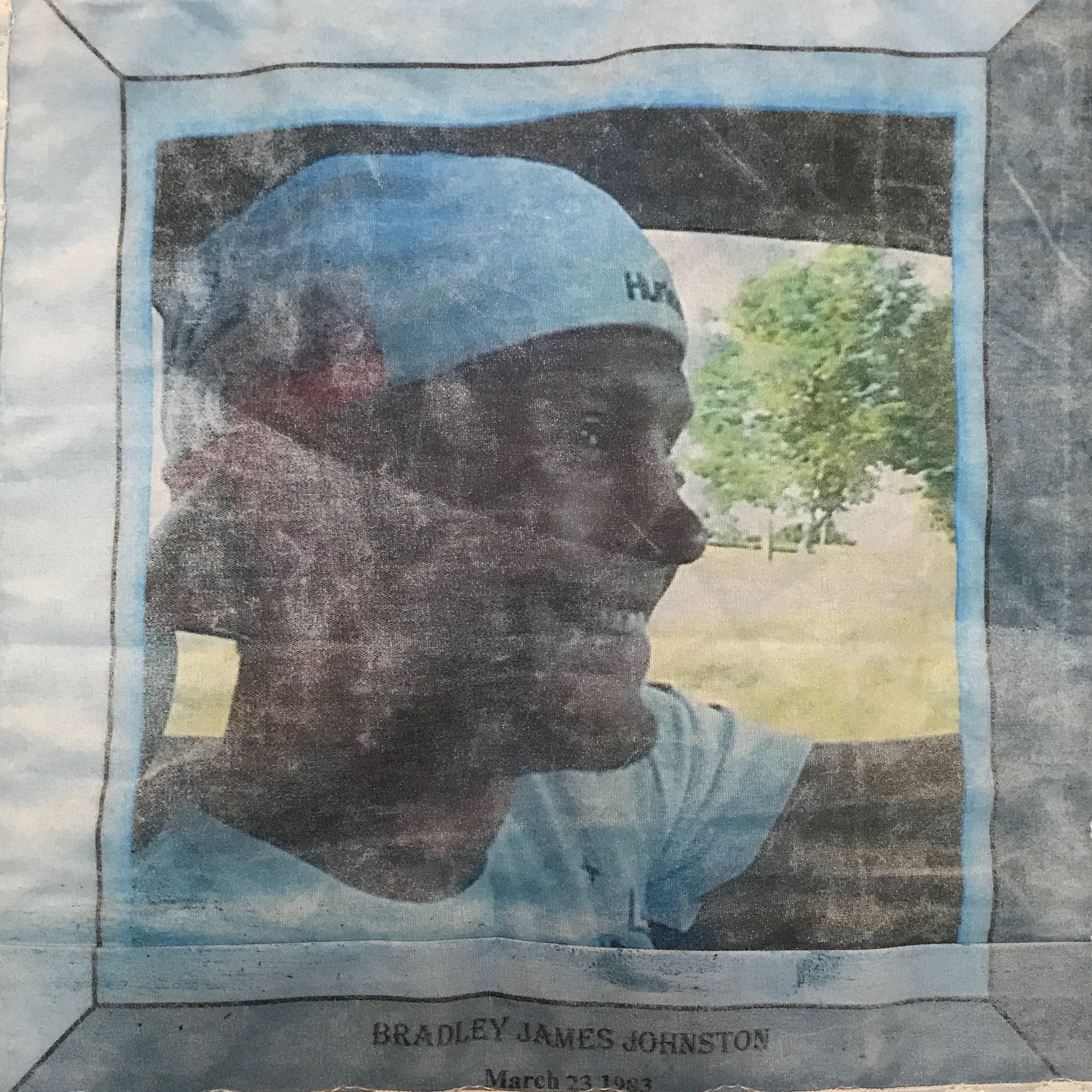 Quilt 12: Bradley Johnston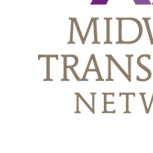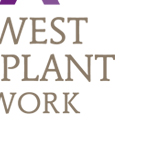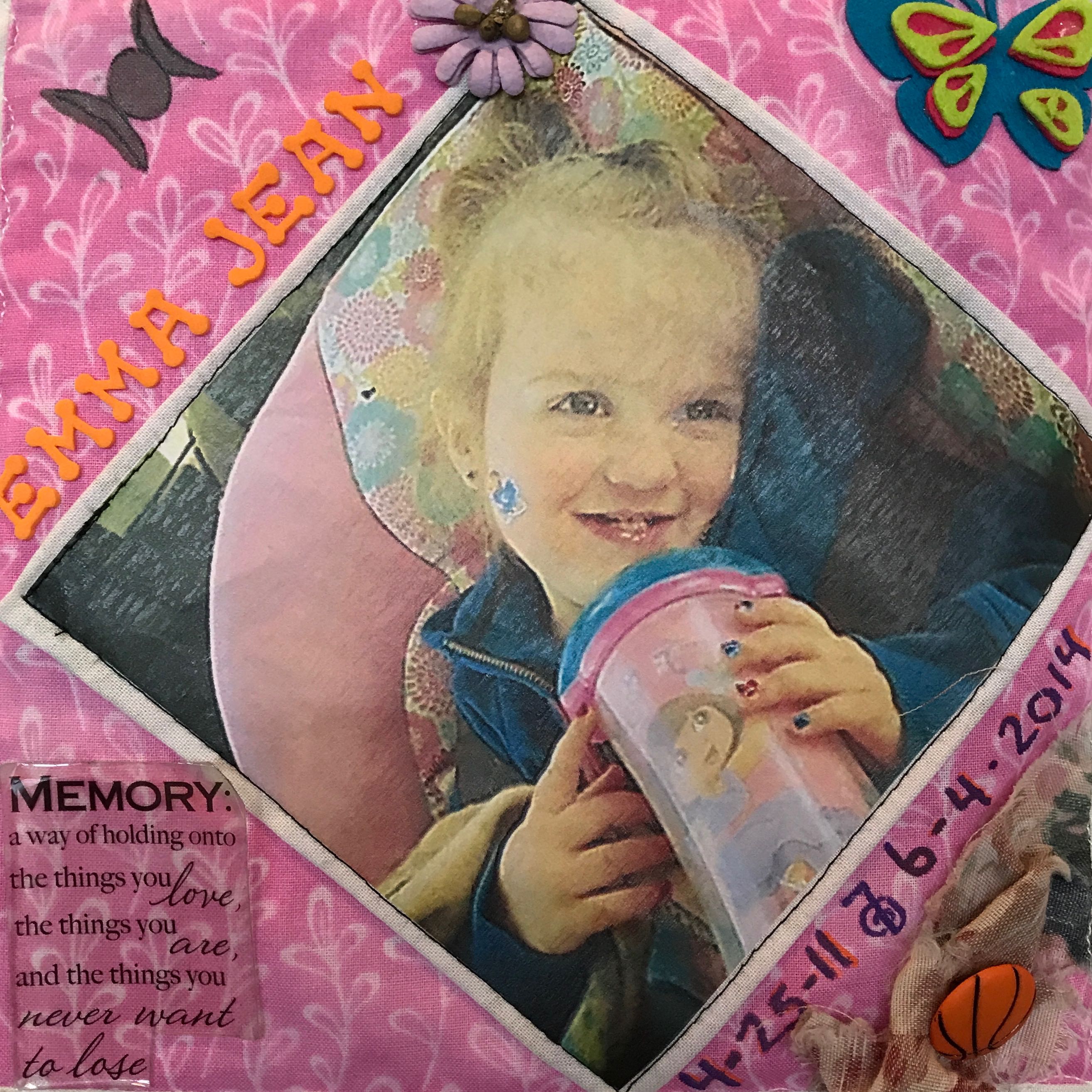 Quilt 12: Emma Jean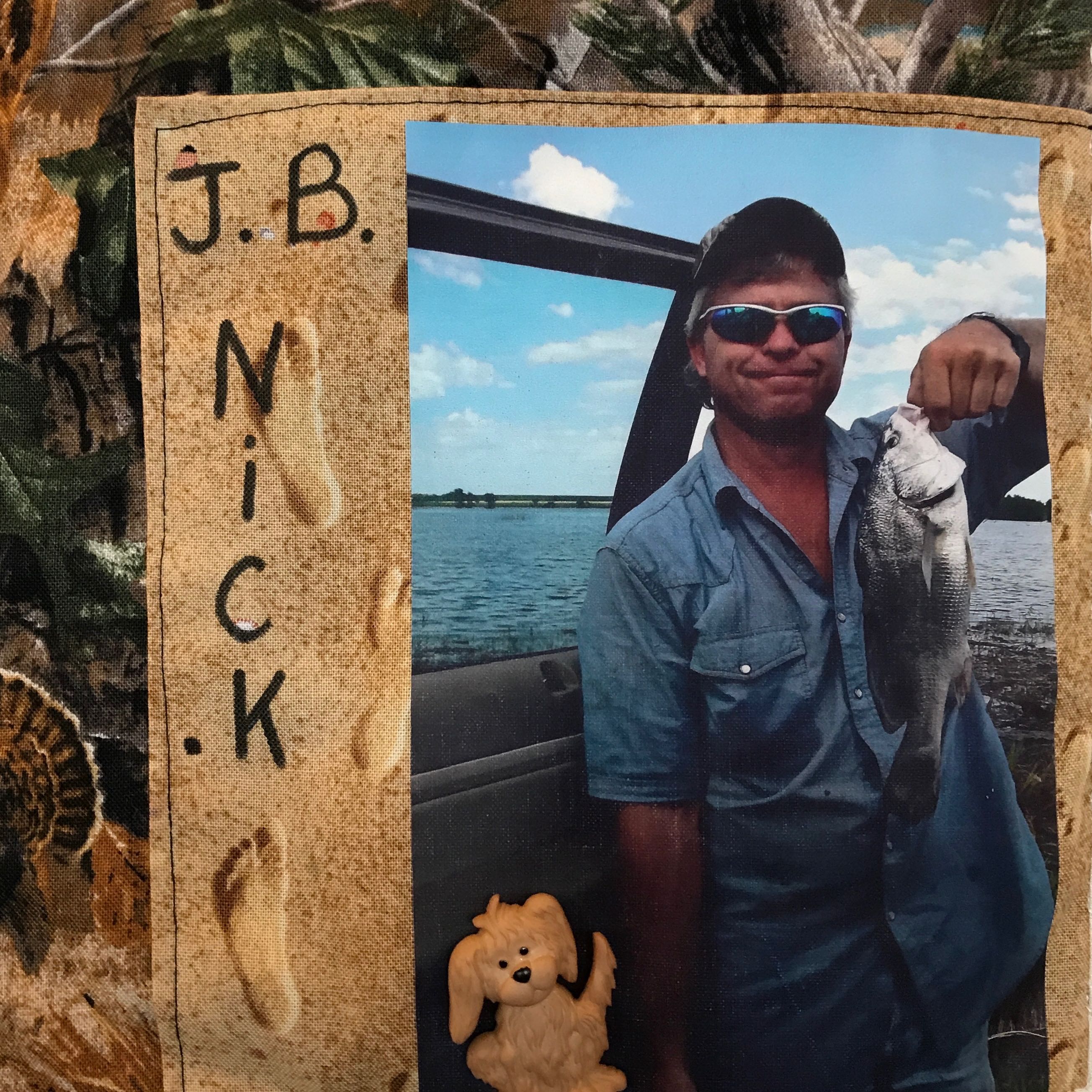 Quilt 12: J.B. Nick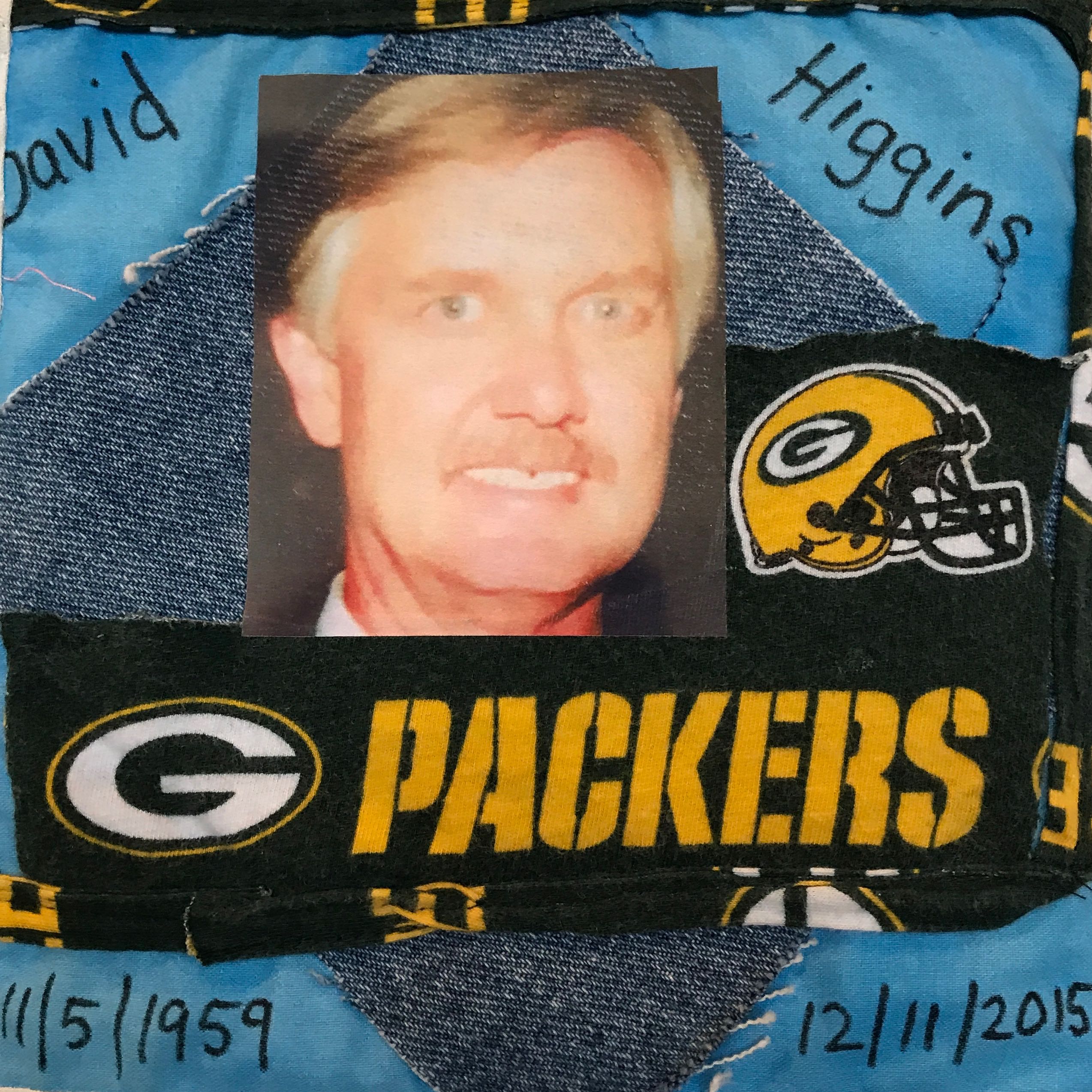 Quilt 12: David Higgins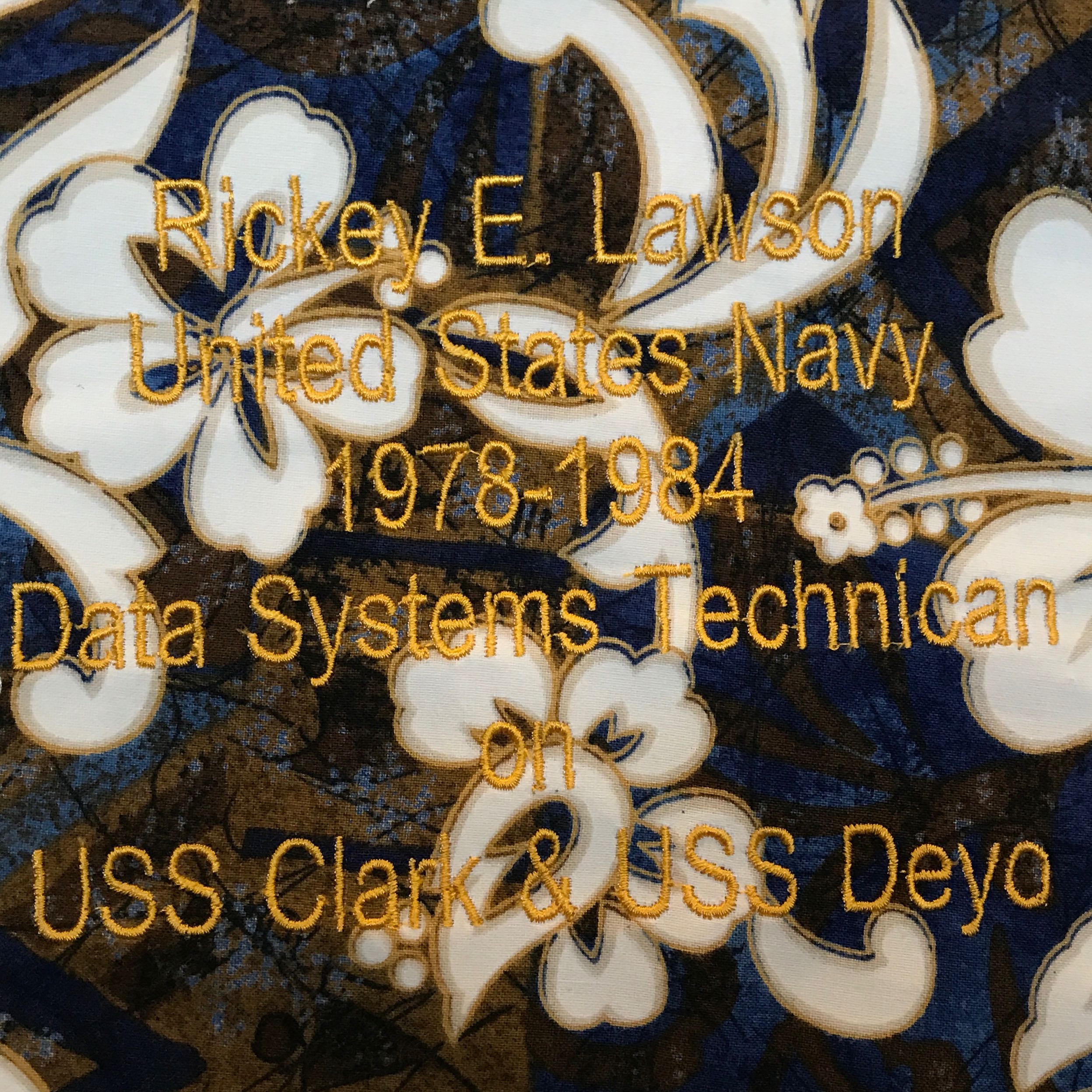 Quilt 12: Rickey Lawson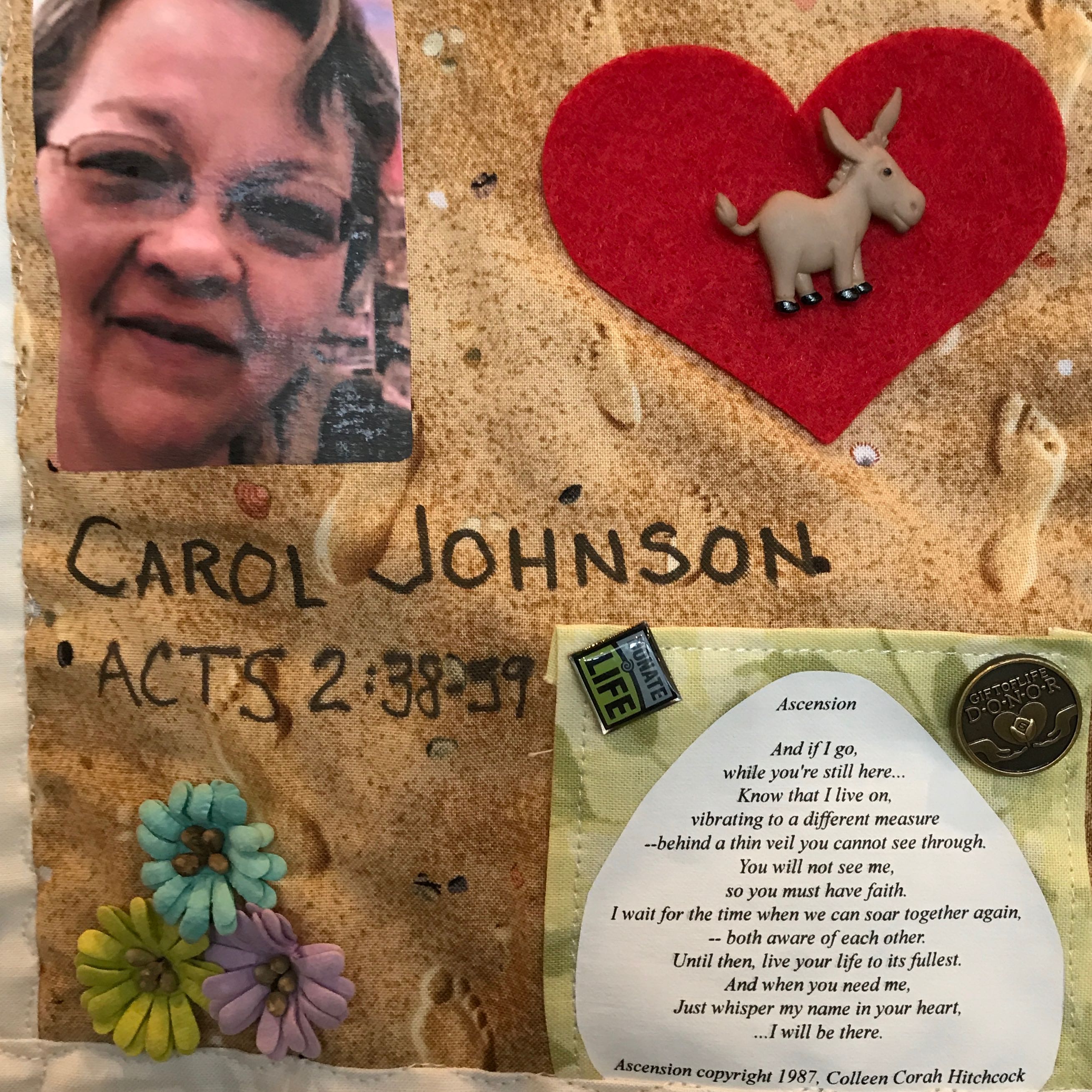 Quilt 12: Carol Johnson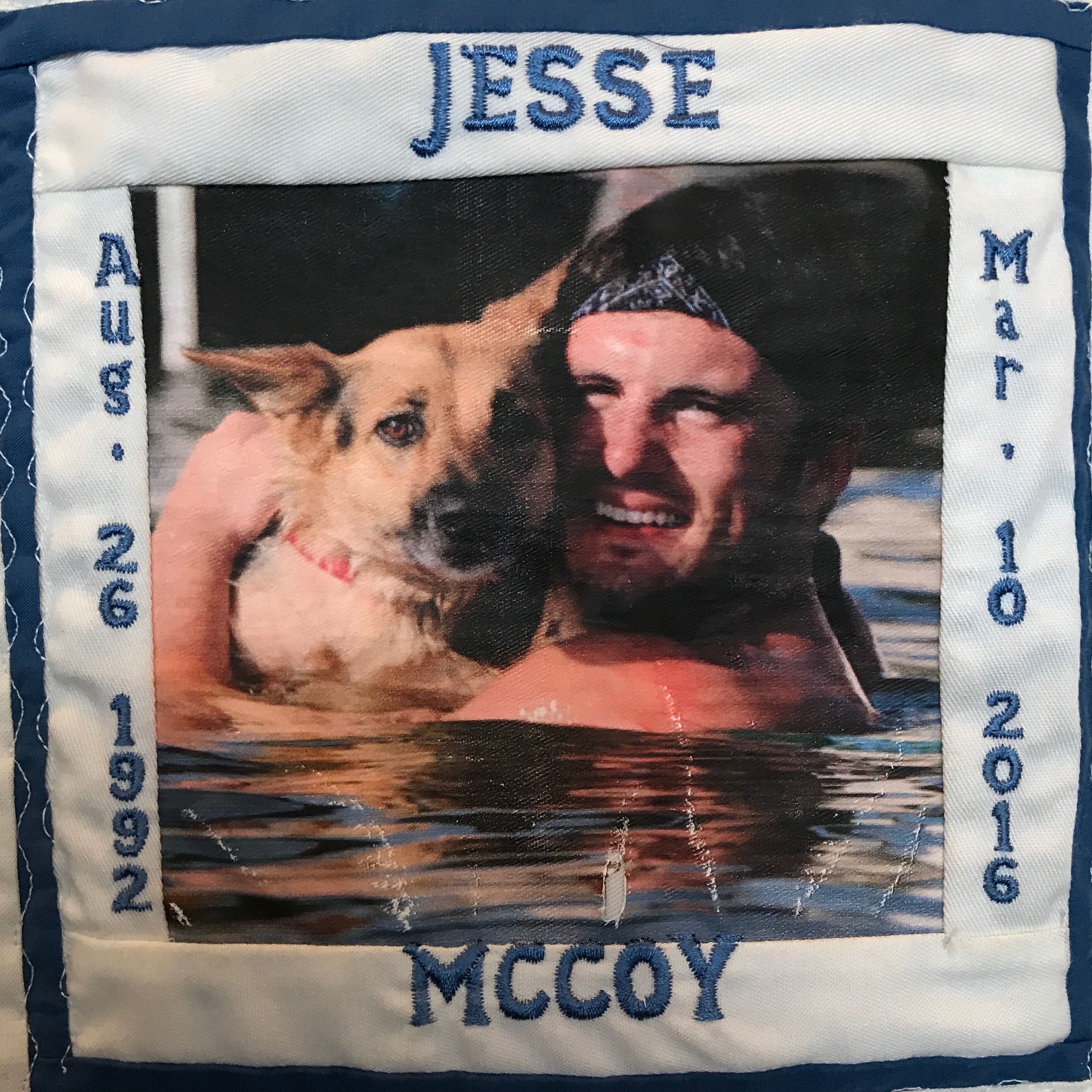 Quilt 12: Jesse McCoy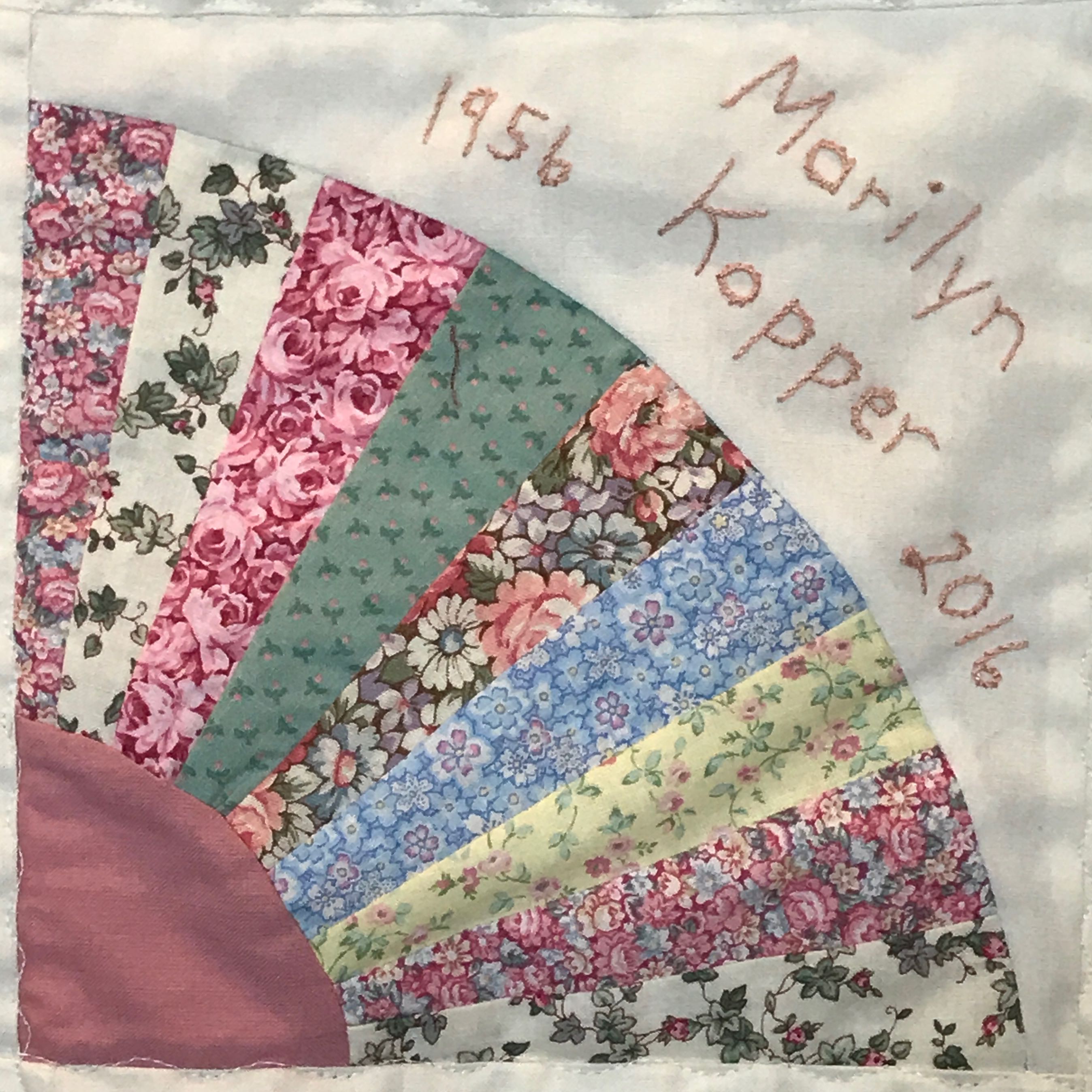 Quilt 12: Marilyn Kopper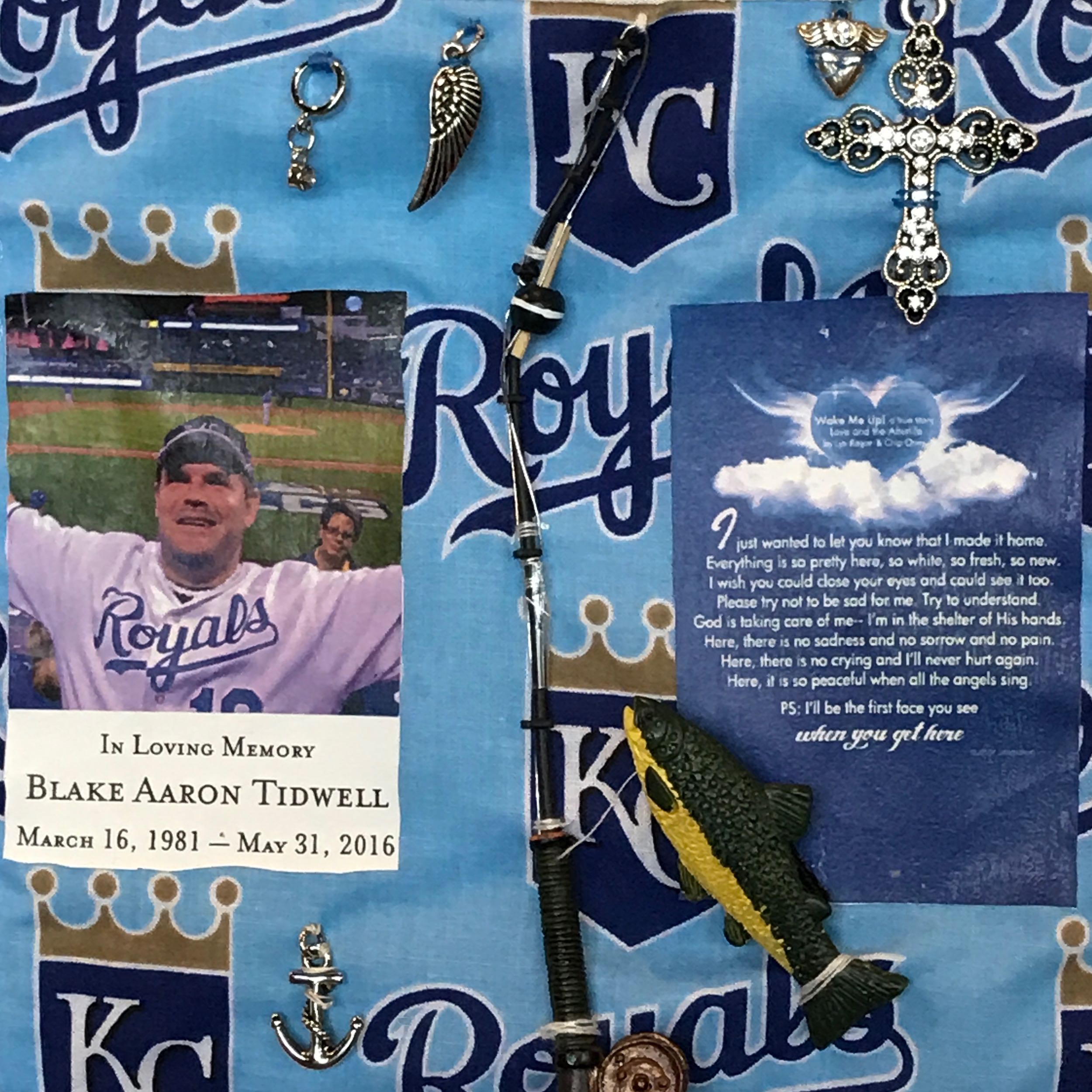 Quilt 12: Blake Tidwell
Blake Aaron Tidwell was a beautiful baby boy was born on March 16, 1981. From the time he arrived he was gregarious, happy, loving, and funny baby all these traits carried over when he became an adult.  Blake was very smart, consistently made straight A's and while in college he was on the dean's list every semester.  The apple of his mom's eye, Blake was a momma's boy and she loved every minute of it.  They did everything together from taking the dog, Harley, to the lake or traveling to Mexico to take in the Caribbean breeze.  Blake grew up to be a very handsome and sweet young man, but now he is in Heaven and he is an angel watching over his mom.
"Until I see you in Heaven son this is all we got. You are in my heart and head every waking hour.  I love and miss you so much, forever." – Your Loving Mom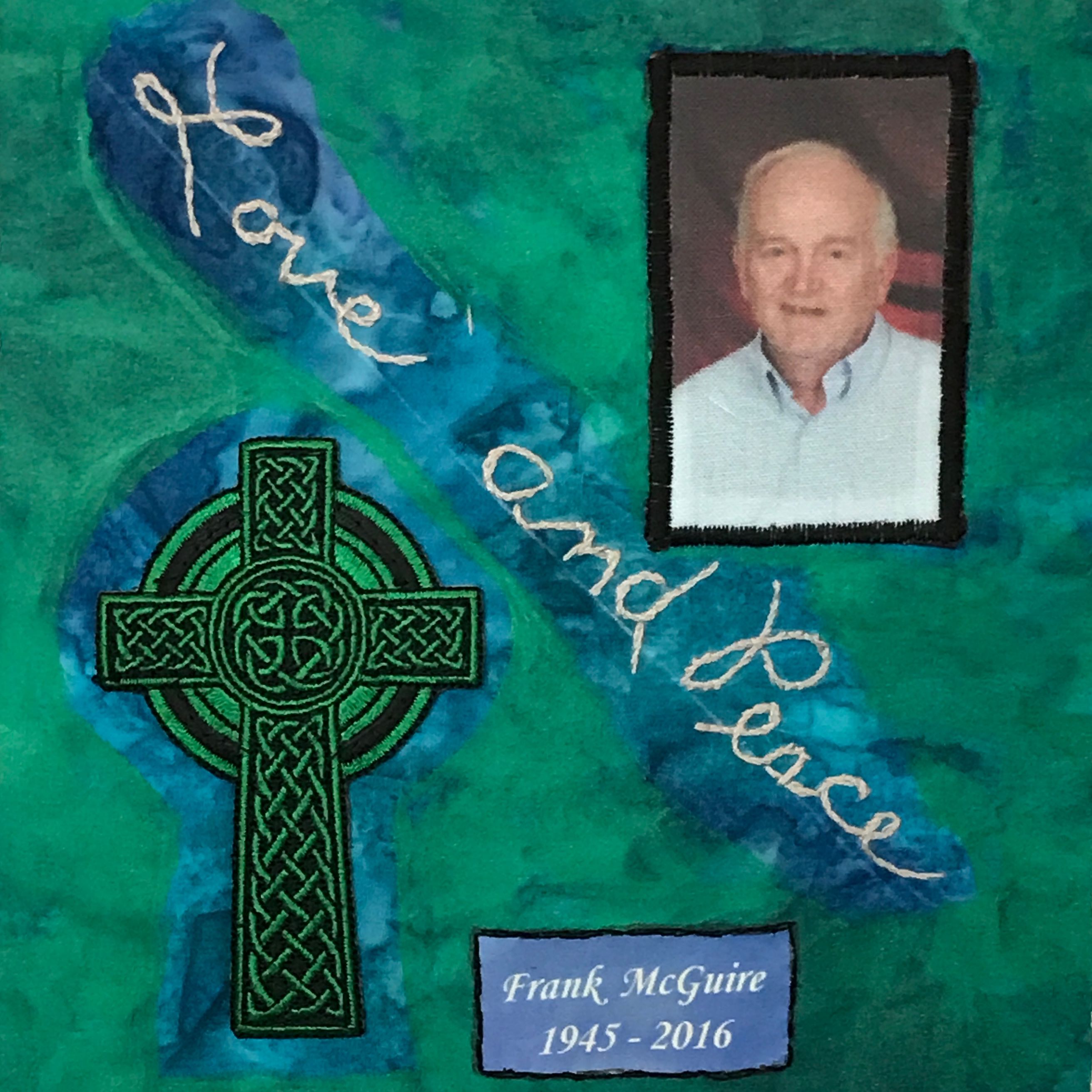 Quilt 12: Frank McGuire
Frank McGuire was a kind, gentle, family man.  He devoted his life to others by helping the disabled find jobs.  Frank enjoyed 11 retired years with his beloved Jane Ann before his sudden passing.  He loved gardening, traveling, reading and playing with his grandchildren.  Frank was a long-time donor registrant and donor advocate.  Although he is missed daily, his family comforted in knowing he continues to do what his Catholic faith asked – to give selflessly.  "You give but little when you give of your possessions.  It is when you give of yourself that you truly give." – Kahlil Gibran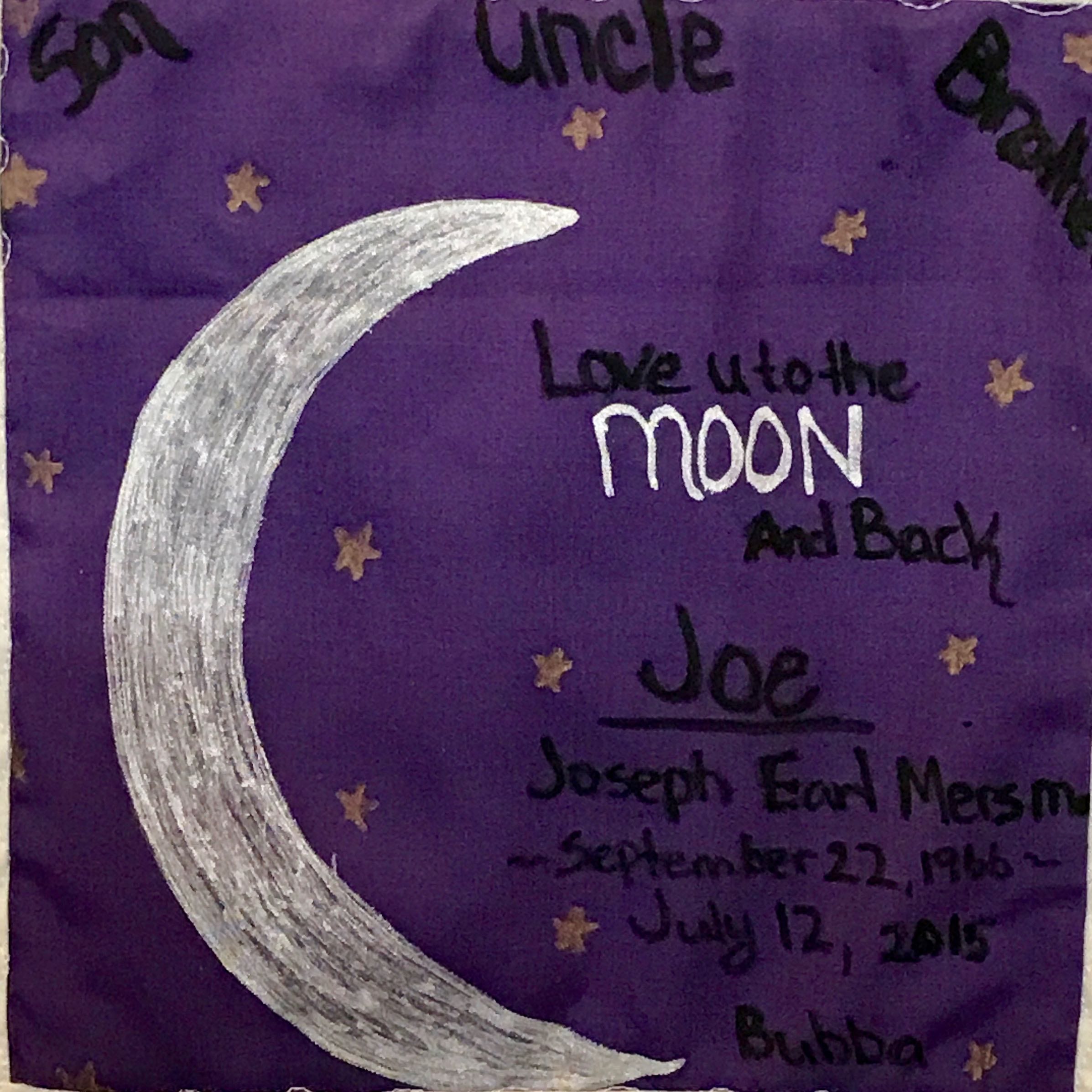 Quilt 12: Joseph Mersm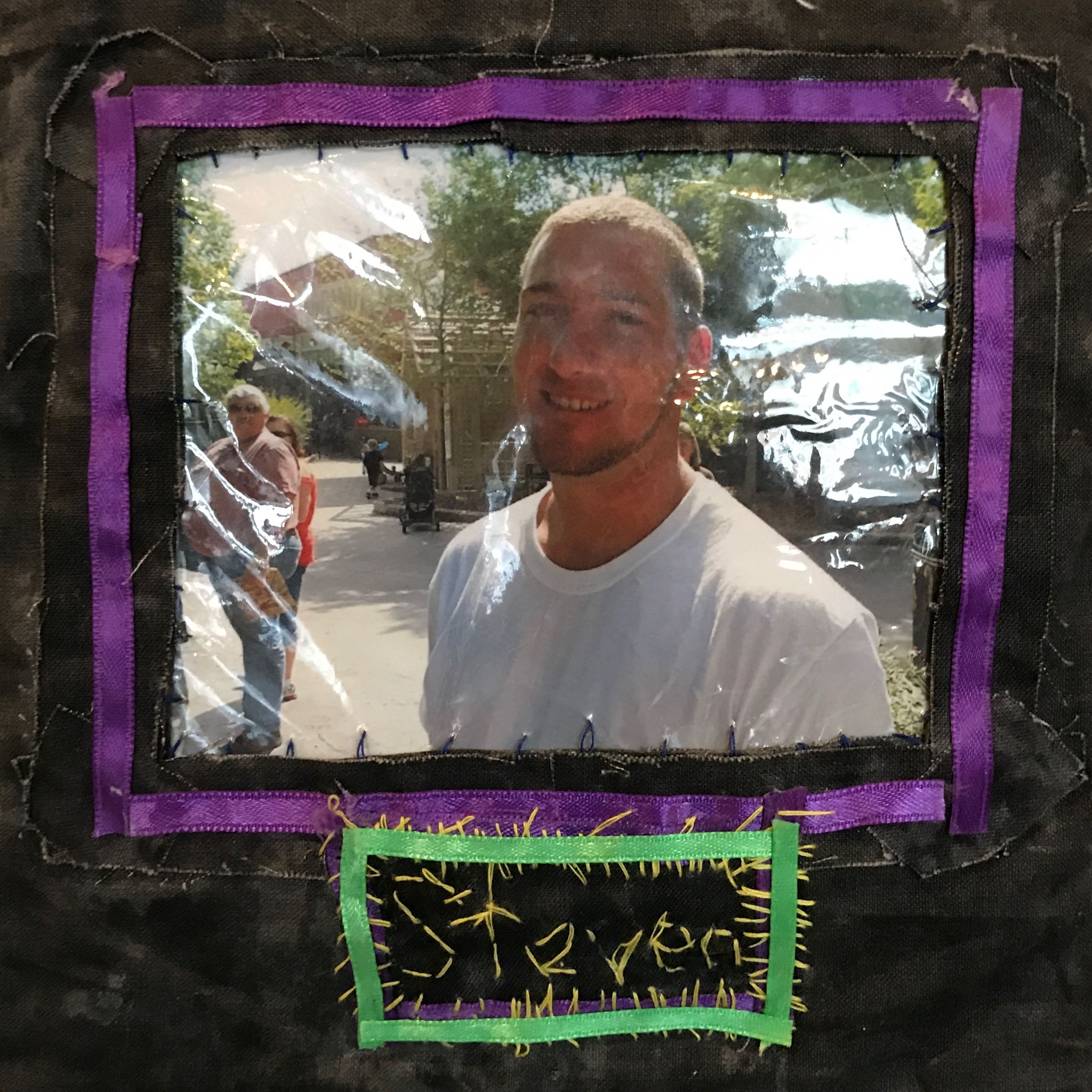 Quilt 12: Steven Sharp
Steven Sharp was a hardworking man who loved two things in life, his daughter and 4-wheeling. He was a terrific father and an even better son to his very loving parents.  Steven was tragically taken from his family all too soon.
"I couldn't have been blessed with a better son. Please keep his family in all your prayers as Steven died a tragic death." – Velma Crain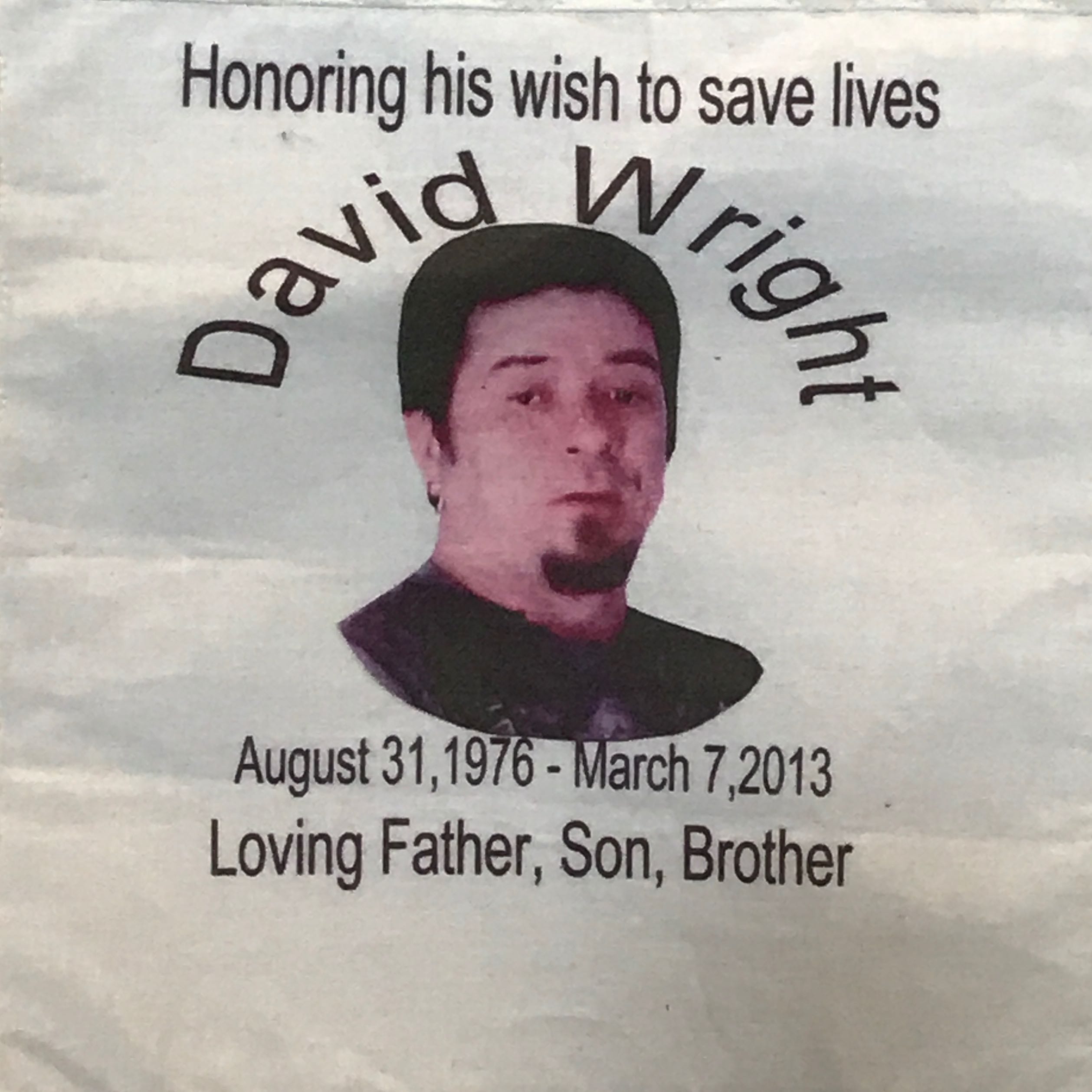 Quilt 12: David Wright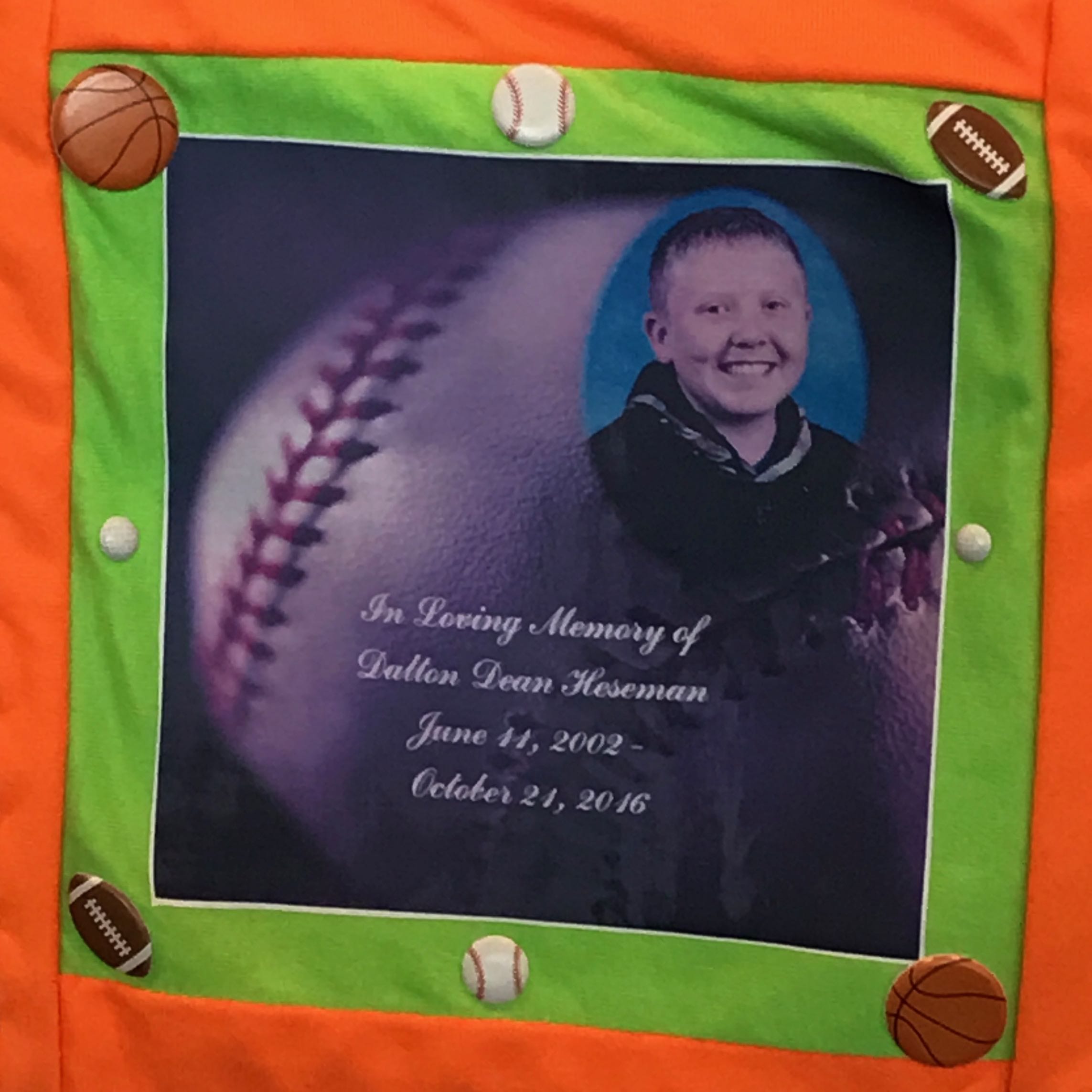 Quilt 12: Dalton Heseman
Dalton Dean Heseman, 6/11/2002 – 10/21/2016
Dalton was an amazing young man with a heart of gold and beautiful smile. He was always the life of the party and made the best of everything he was involved.  Dalton was influential in sports, school and truly enjoyed giving back to others.  He will always be remembered for his beautiful mind and soul.
"If you look closely you can see the halo that he wore every day, now he's wearing an amazing set of wings. Love you forever, Dalton." – Tim & Sheri Heseman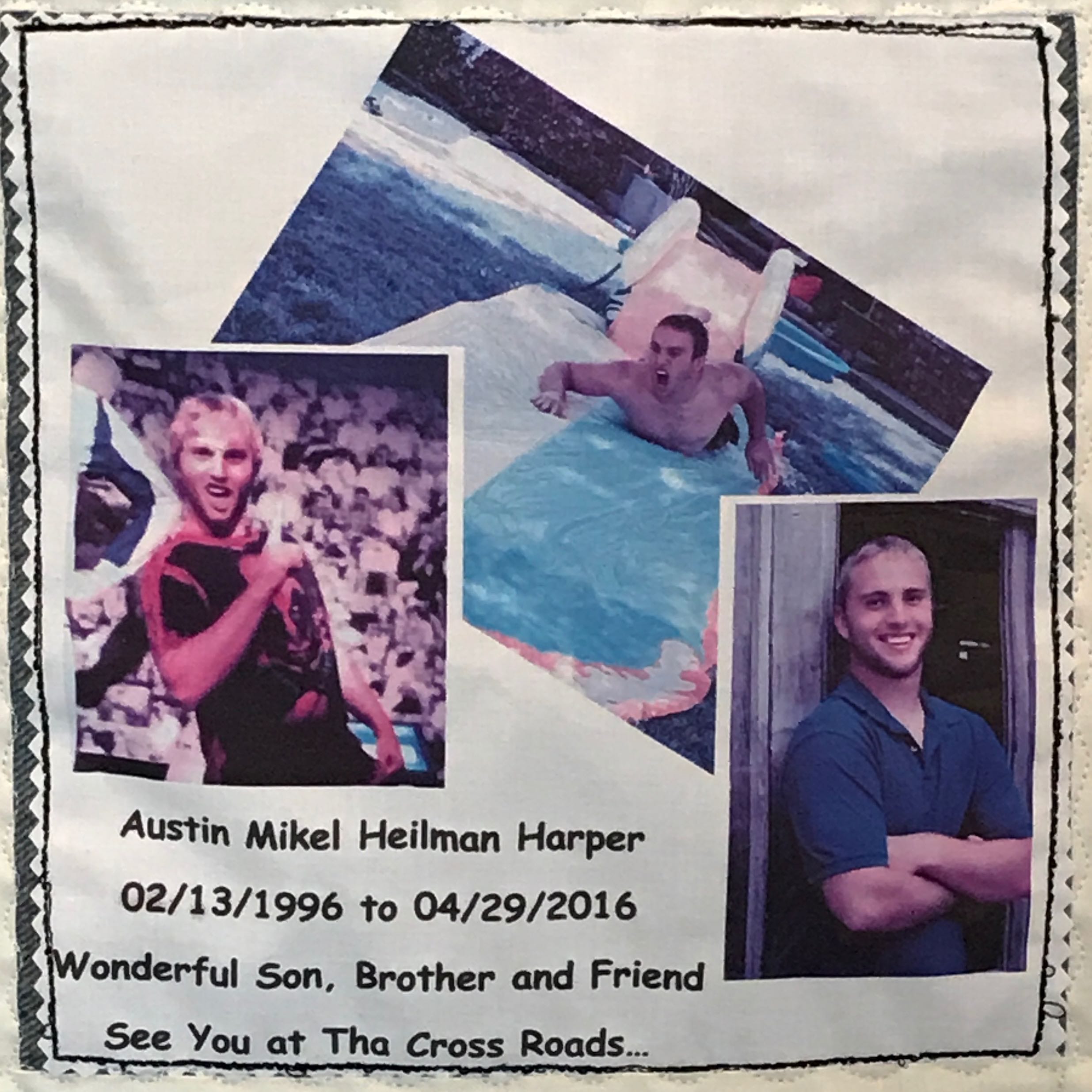 Quilt 12: Austin Harper
Austin was in a motor vehicle wreck while on a parts run for his work. What would have been a difficult decision was made easier by Austin, himself.  A few weeks prior to his wreck, he had lost his license and went to get a new one.  When he was asked if he wanted to be a donor, he said "yes".
Full of life, frequently helping others and always looking for a way to make others laugh. He was quite the adventure seeker. He loved to climb, ride 4-wheelers, listen to music, and play video games.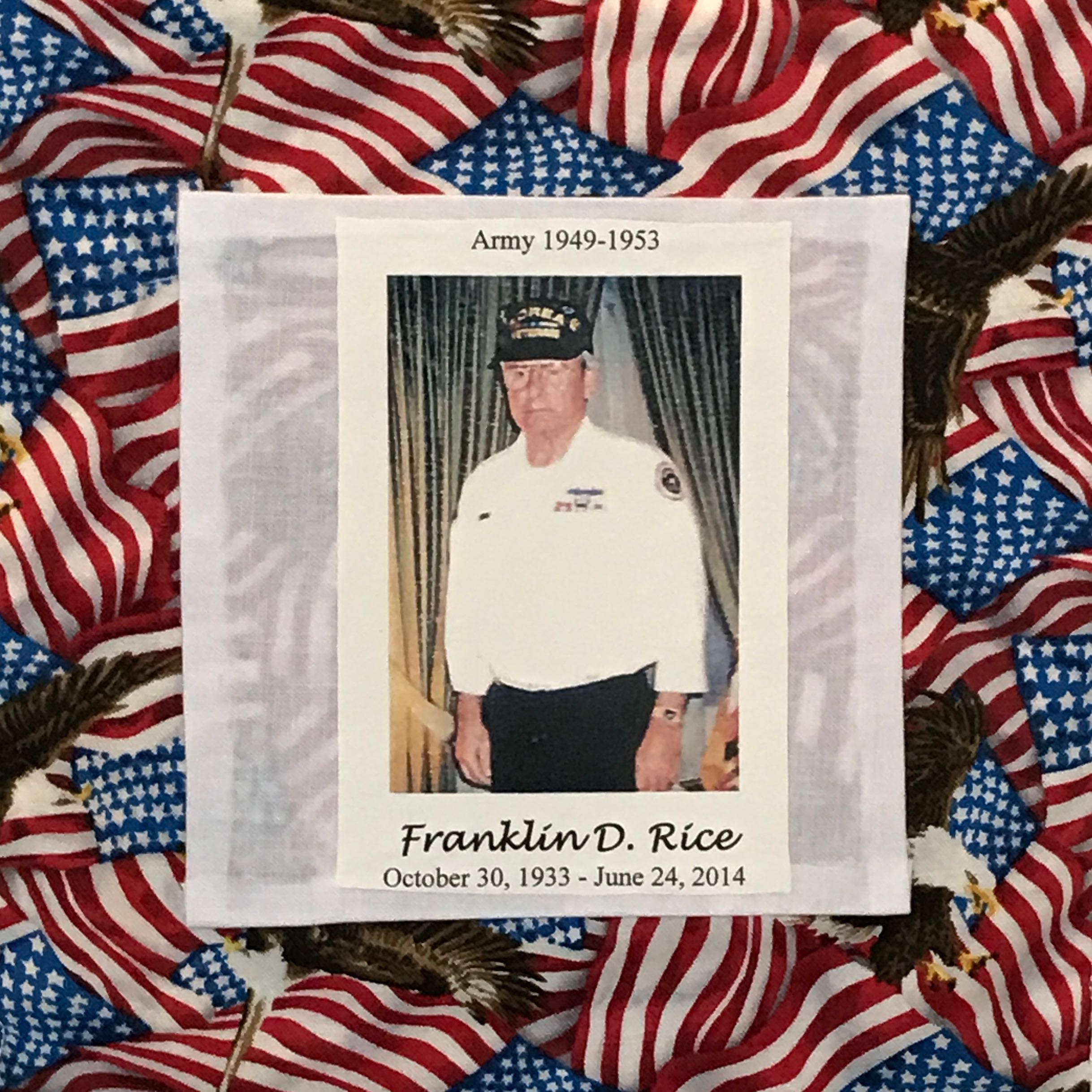 Quilt 12: Franklin Rice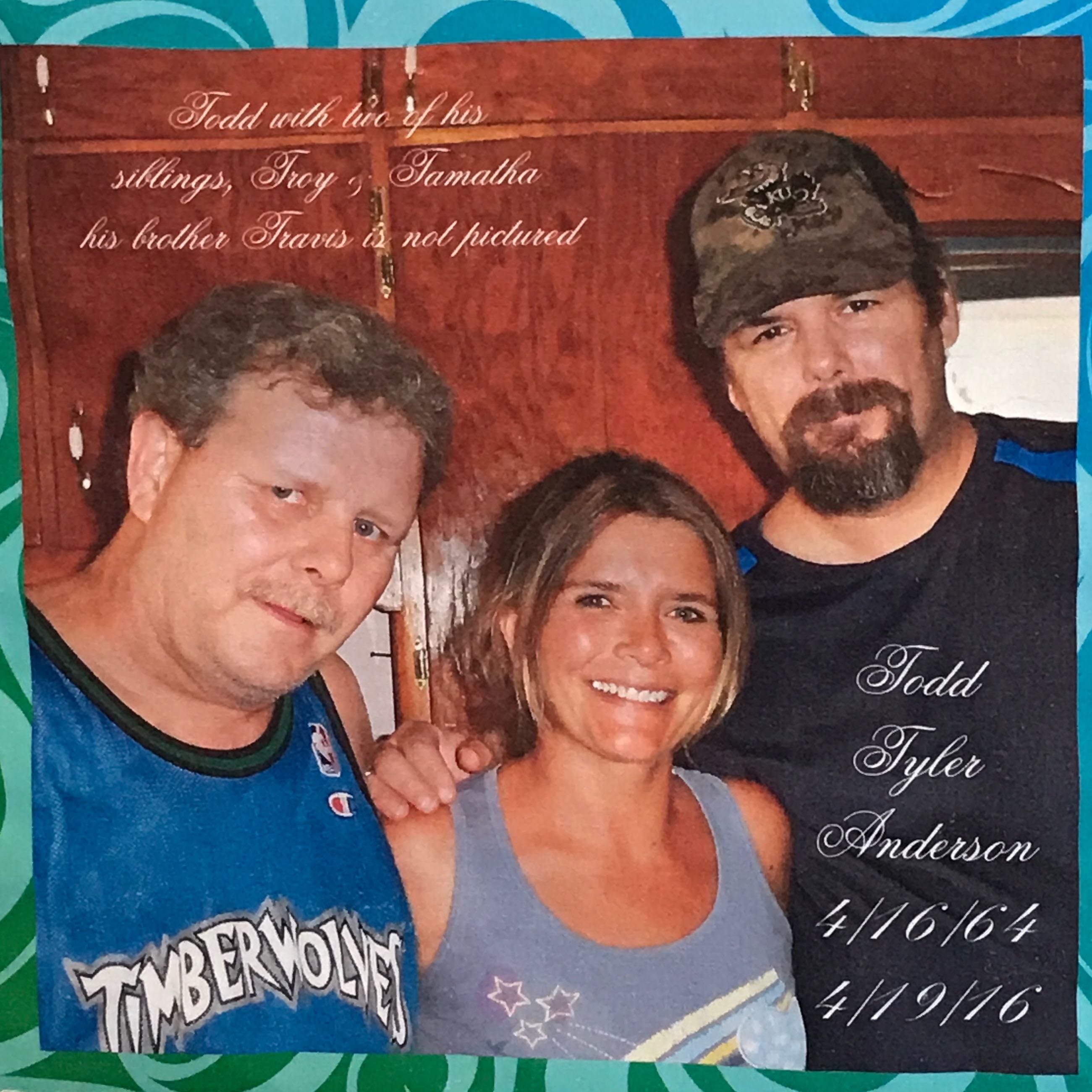 Quilt 12: Todd Anderson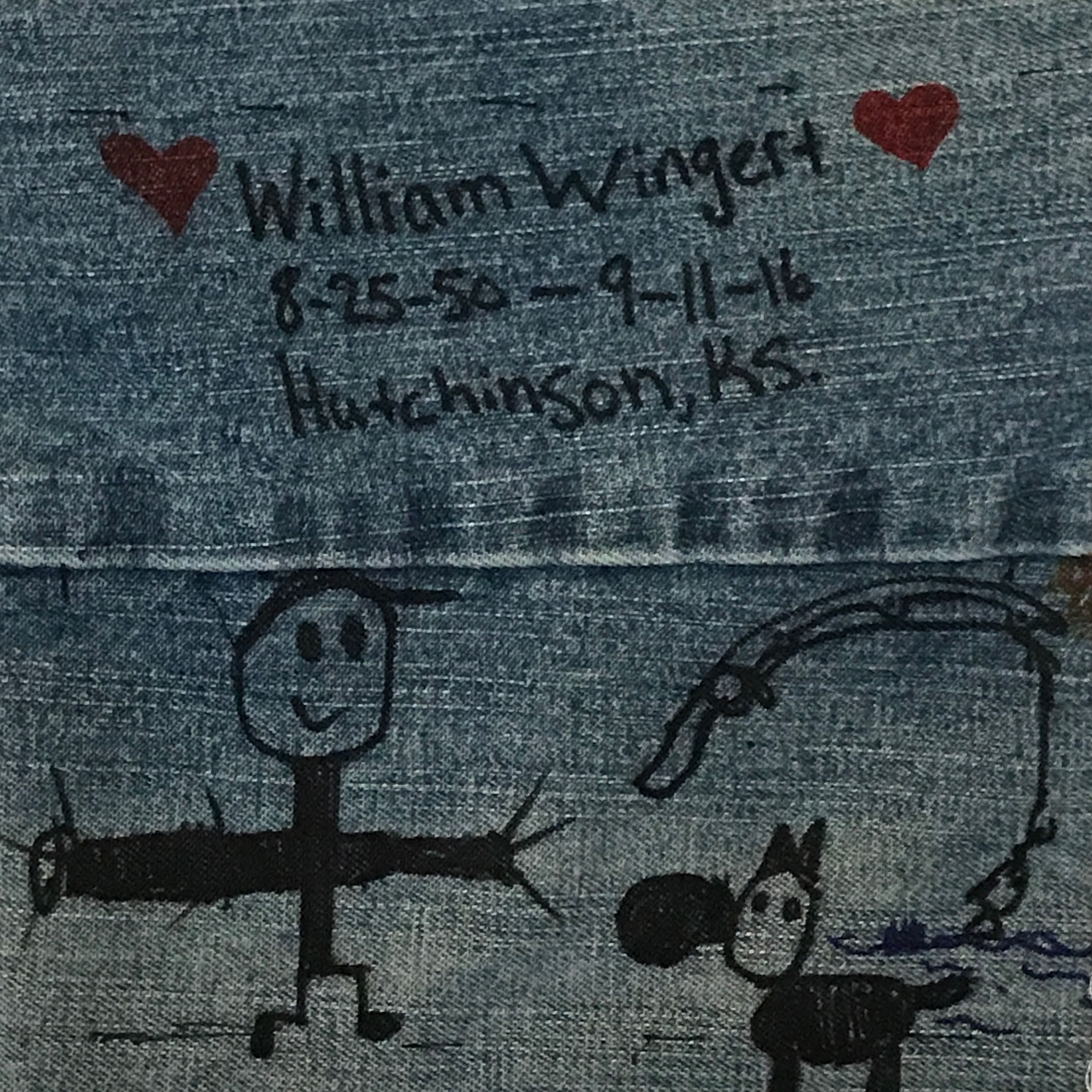 Quilt 12: William Wingert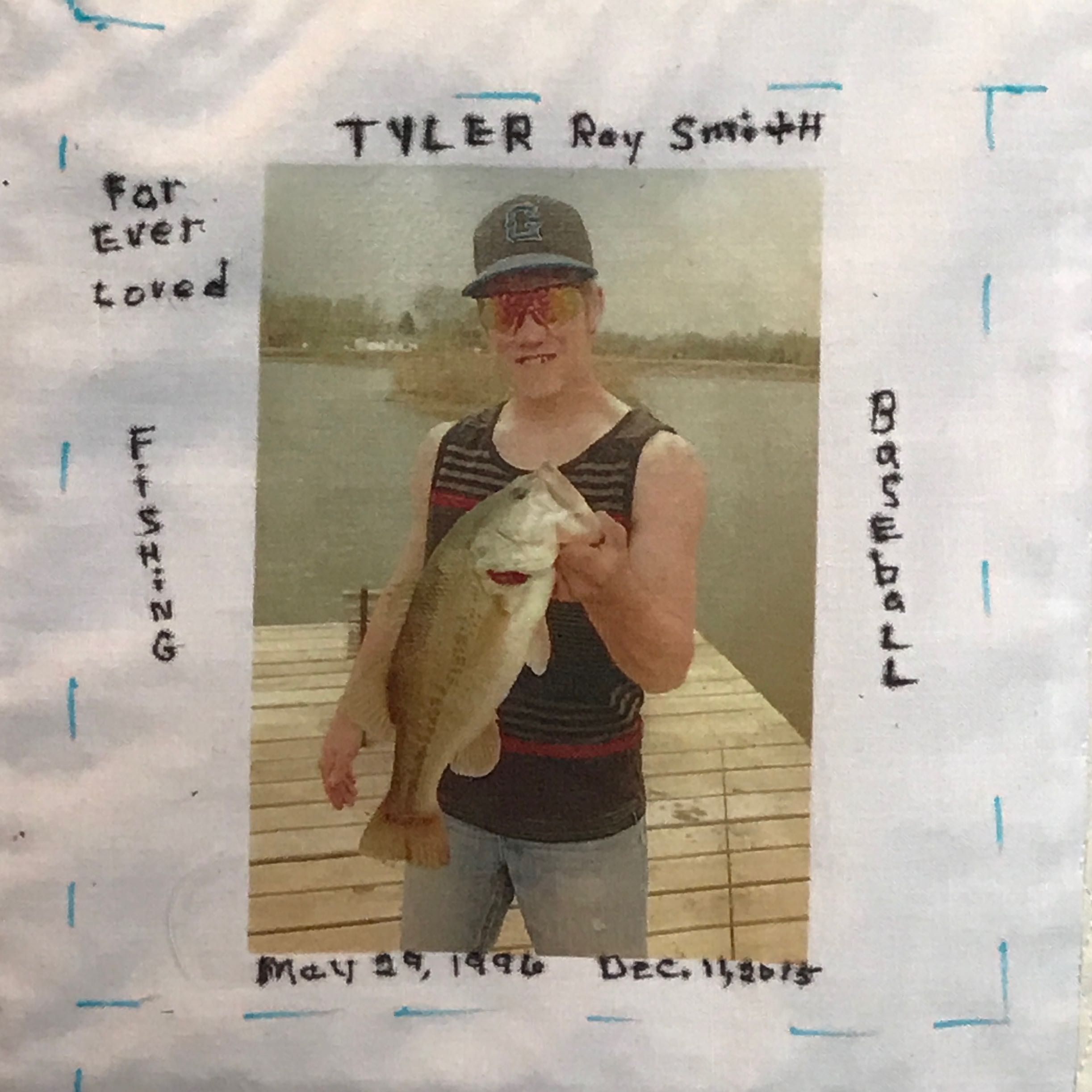 Quilt 12: Tyler Smith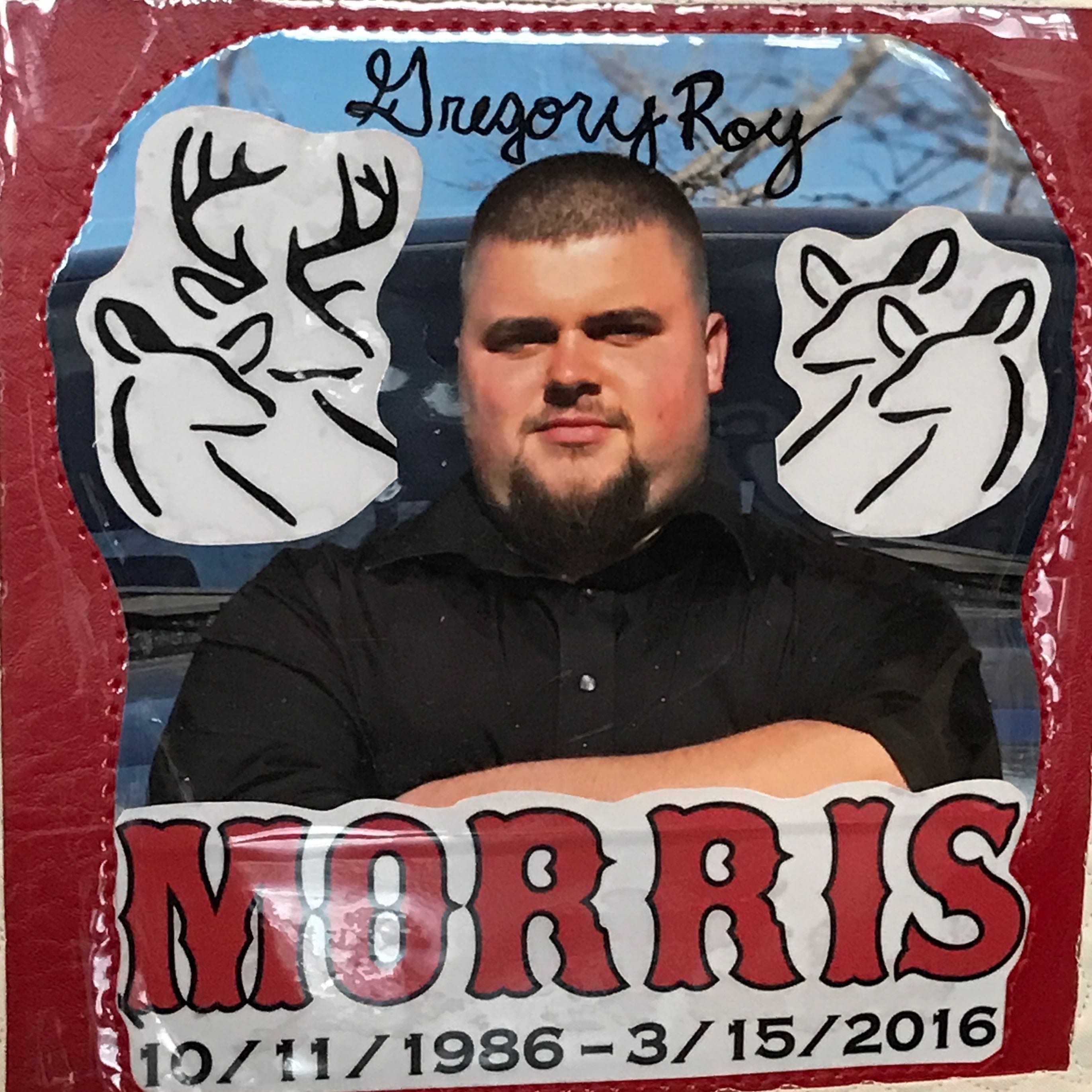 Quilt 12: Gregory Morris